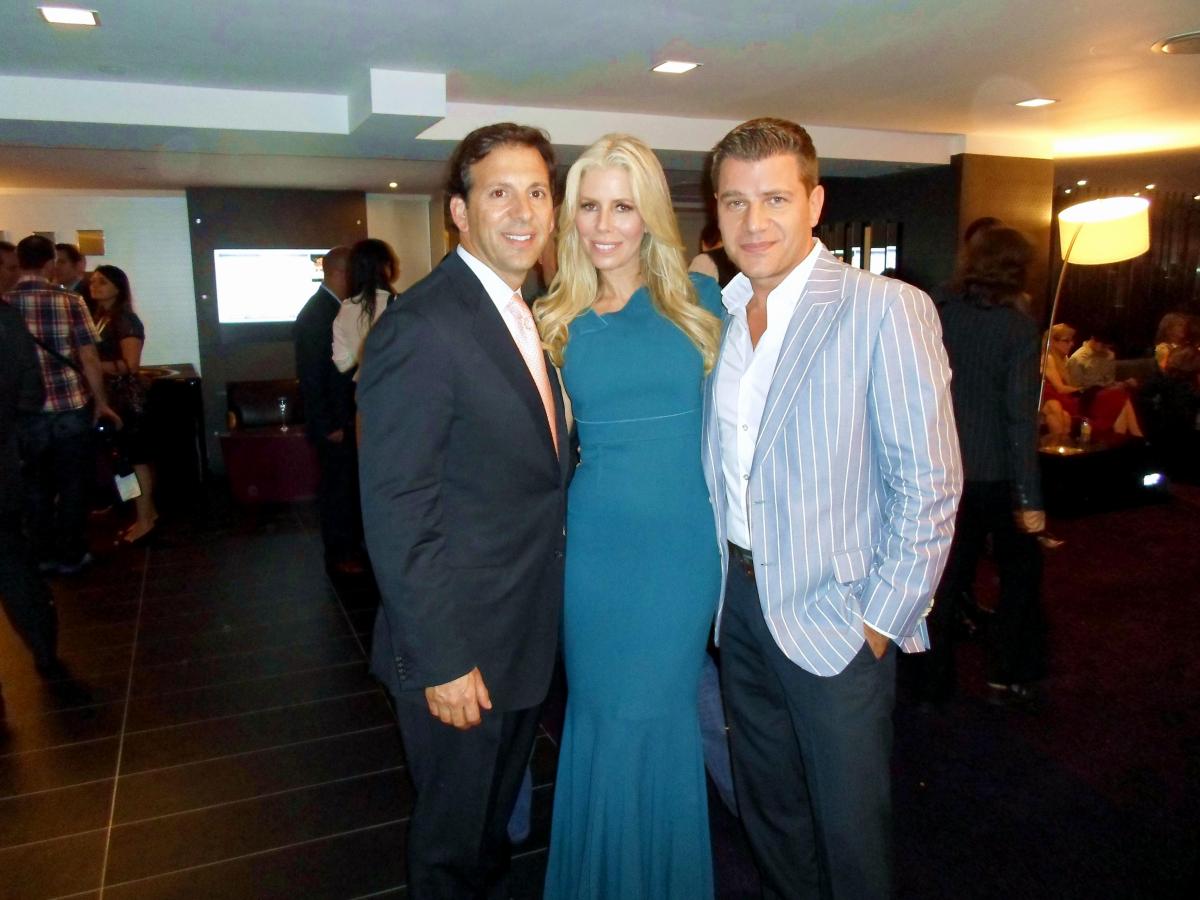 Real Housewife of NYC Aviva Drescher has apparently scared the bejeezus out of one of her co-stars, so much that she refused to be in the same room with her, and it was a big room.
Aviva and her husband Reid attended the 13th annual BNP Paribas Taste of Tennis at the W New York Hotel Thursday night, August 23.
The couple rubbed elbows with Serena Williams and several other world class tennis players who all enjoyed cooking alongside some of New York City's top chefs. The event was hosted by Extra's A.J. Calloway and benefited the New York Junior Tennis League,
After some picture posing with the couple, I quickly learned that her Real Housewives co-star Sonja Morgan was on the guest list and didn't show up because of Aviva. ''Did you hear Sonja Morgan was invited and she was supposed to be here but when she found out I was going she refused to show up?" Aviva laughed. Oh the drama, and all I could think was, Yes! A potential for some fur flying at this low key foodie party!
As I continued to chat with Aviva and her husband, I can only imagine she was secretly wishing Sonja would change her mind and show up -- I know I was. But the chance to see a nice Housewife catfight quickly faded as this charming couple decided to head home from the event a little early ''We have 4 kids at home, it's all about them,'' said Reid. Oh the disappointment!
This is just a guess, but this attorney and mother of 4 is probably only mean to those who have it coming, and sadly, Sonja chickened out of a fun night of top shelf booze, amazing gourmet food and some free tennis balls.