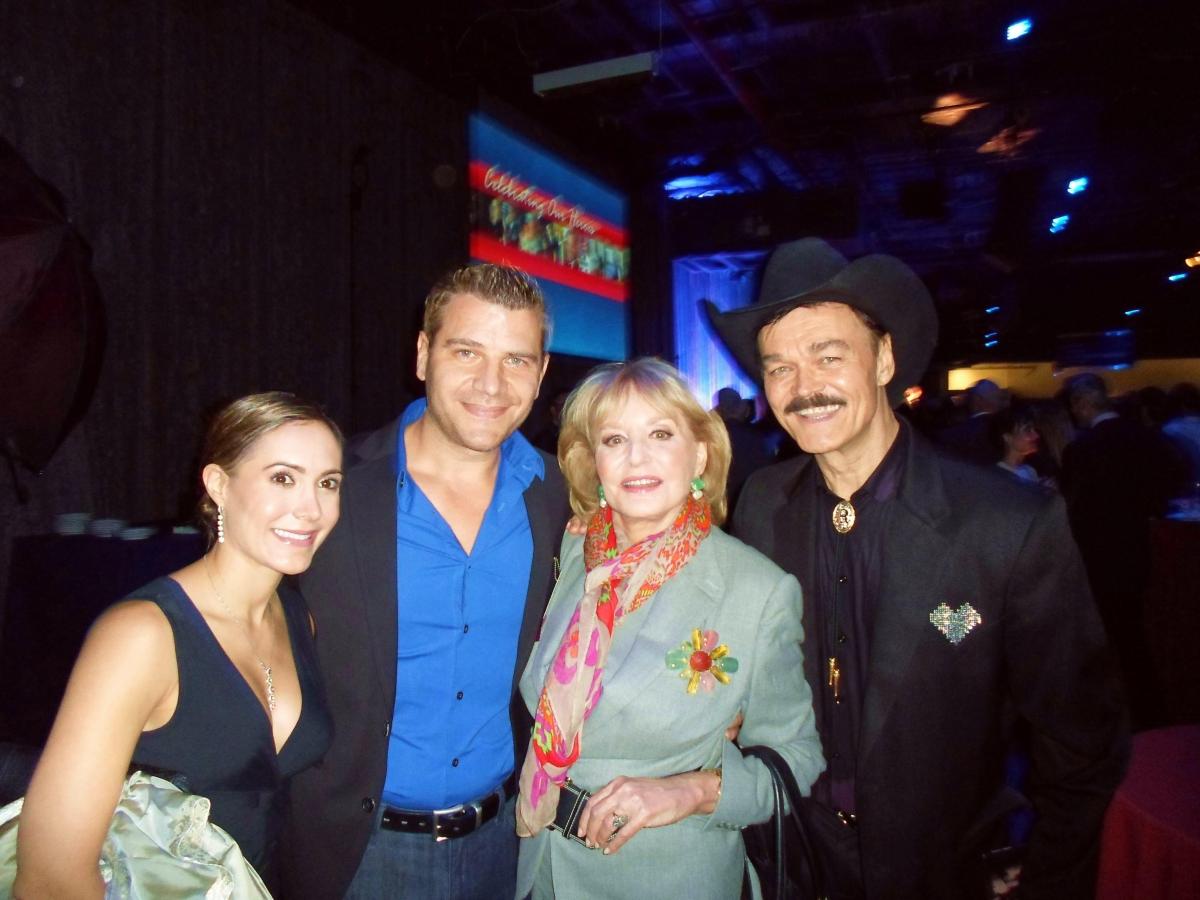 On Monday, September 17, Hundreds found shelter from the pouring rain aboard the Intrepid Sea, Air, and Space Museum on the Hudson River in NYC. All there to commemorate the first anniversary of the repeal of the military's ban on openly gay and lesbian service members. The lovely and legendary Barbara Walters emceed the event.
Servicemembers Legal Defense Network, OutServe, and the Interbank Roundtable Committee honored former chair of the Joint Chiefs of Staff, Adm. Mike Mullen, for the role he played in the repeal of "Don't Ask, Don't Tell." I know you didn't ask, but don't tell me it didn't take a true leader and a real man to take such a controversial stance.
Throughout the night, Ms. Walters proudly described Mullen as her hero. She applauded gay service members and those who fought to repeal "Don't Ask, Don't Tell."
"You have fought for something that is right -- the end of the 'Don't Ask, Don't Tell' policy, so tonight is about history. Tonight is also honoring each and every one of you who has served our nation," she said. "Tonight for the first time in American history, you have the chance to stand before this leader, an admiral, the chairman of the Joint Chiefs of Staff and the man who helped you on this journey, and we all simply say thank you, sir."
On her way out, Barbara asked me to say hello to a fellow employee she knew. I politely informed her that I didn't know him because I only do the celebrity nonsense stuff, to which she cleverly replied, '' Have you seen my show?''
Babs was super sweet (Yup, she's now "Babs" to me. Don't be jealous. OK, be a little jealous... she's Babs for crying out loud). She even had her excessively large security goons step aside so she could pose for a picture with me, Miss Advised star Amy Laurent, and Randy Jones (the original Village People cowboy) before she headed out. Randy and Barbara really seemed to hit it off as she is certainly a fan of his music. ODD photo grouping, right??? Even odder grouping if a camera wasn't involved.
Also in attendance , Law and Order's Tamara Tunie, and her husband, jazz singer Greg Generet. They looked elegant and in love, as always (damn them!).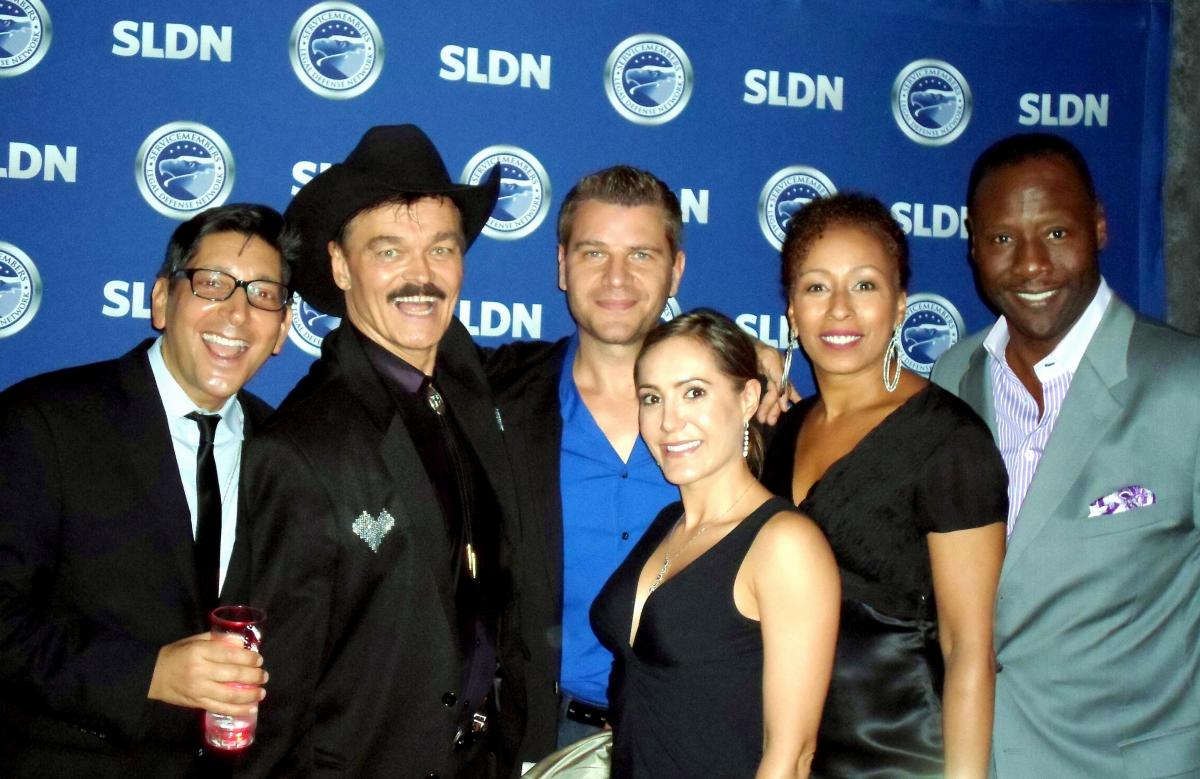 Happy Birthday Cowboy! On a side note: Randy Jones had a birthday bash this past Saturday in NYC to celebrate his 60th birthday. His actual birthday was September 13, but that didn't stop him from continuing the celebration two weeks later. Randy's unending energy lights up any party (more than glow sticks at a Lady GaGa-themed rave). He's even been known to thrill guests with an impromptu Y-M-C-A! Maybe Randy will even show up to perform at Barbara's 83rd. Oops, did I just spoil the surprise? Sorry!