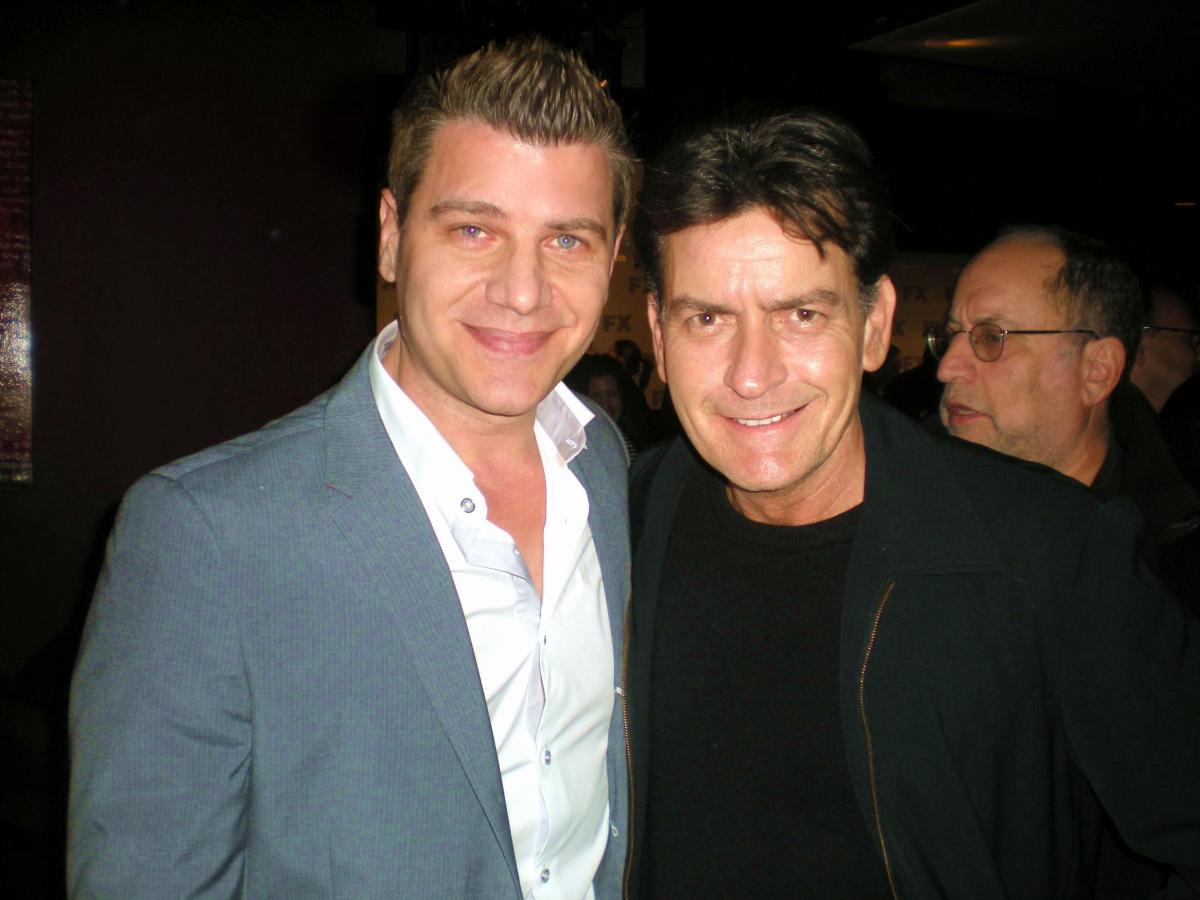 The Thursday night bowling league never looked so good!
My regular red carpet crusader, and Couples Therapy housemate, Chef Chris Nirschel and I teamed up once again, this time it was to bowl with FX Network's A-Team at Lucky Strike Lanes in New York City last April 29.
This was like most network upfronts, but with a twist. FX brought out their best talent for their advertisers and threw in a fun-filled night of bowling.
Who was there: Charlie Sheen, Russell Brand and Louis C.K., among many, many others.
Upon arriving, we received our black wristbands, bowling apparel and our top secret-esque note cards with directions to the after party. General guests were issued grey bowling jackets while the stars wore personalized black jackets. The venue then opened up the 20 or so reserved lanes, top-shelf open bar and a man's type of food station -- meat. Don't eat anything with legs? Don't worry, they also had shrimp, hummus and delicious crab-cakes (yes, I know crabs have legs). The pool tables, ping-pong tables and lanes were swarming with stars while the advertisers, their family members and interns were hard at work snapping photos... and doing intern/family things.

My N.J. brother from another mother, Extra host A.J. Calloway, was in FX heaven, busy manning the red carpet and interviewing stars as they passed by. Nirschel and I made our rounds, watched Selma Blair step in and out, Kim Coates playing ping-pong, and took our seats next to the one and only, Charlie Sheen. The pleasant and well-behaved Sheen did have the staple crazy look in his eyes, but it had a sober tone to it which was reassuring and not once did I spot a drink in his hand. Sheen was the definitely the mac-daddy of the party; guests and even celebrities wanted a picture with Mr. Tiger Blood, and he of course obliged. Sorry to disappoint you, but Charlie did not bowl or wear his bowling shirt.
One of Charlie's past co-stars, Michael Boatman, was also at Lucky Strikes. Mike is now on FX's new show, Anger Management. The two worked together on the sitcom Spin City, and Boatman recalls Charlie never missing a day of work then or now. Mike's theory is that Sheen must have just become bored with Two and Half Men. I couldn't resist teasing Michael, who was clearly still living in the "Spin City days", with his 90s styled flip phone and current AOL based email account -- Hey man, in case you can't see it, Google just sent you a text and said get with the program!

The cast from Son's of Anarchy were also in attendance. To all of the SOA fans out there, just know that they are the exactly the same offset; the baddest asses in the room. Katey Sagal, Theo Rossi and the small town of a cast were scattered throughout the party. Nirschel and I were lucky to snap a photo with Kim Coates, Dayton Callie, Mark Boone Junior and Boone's beard, which I consider a separate entity.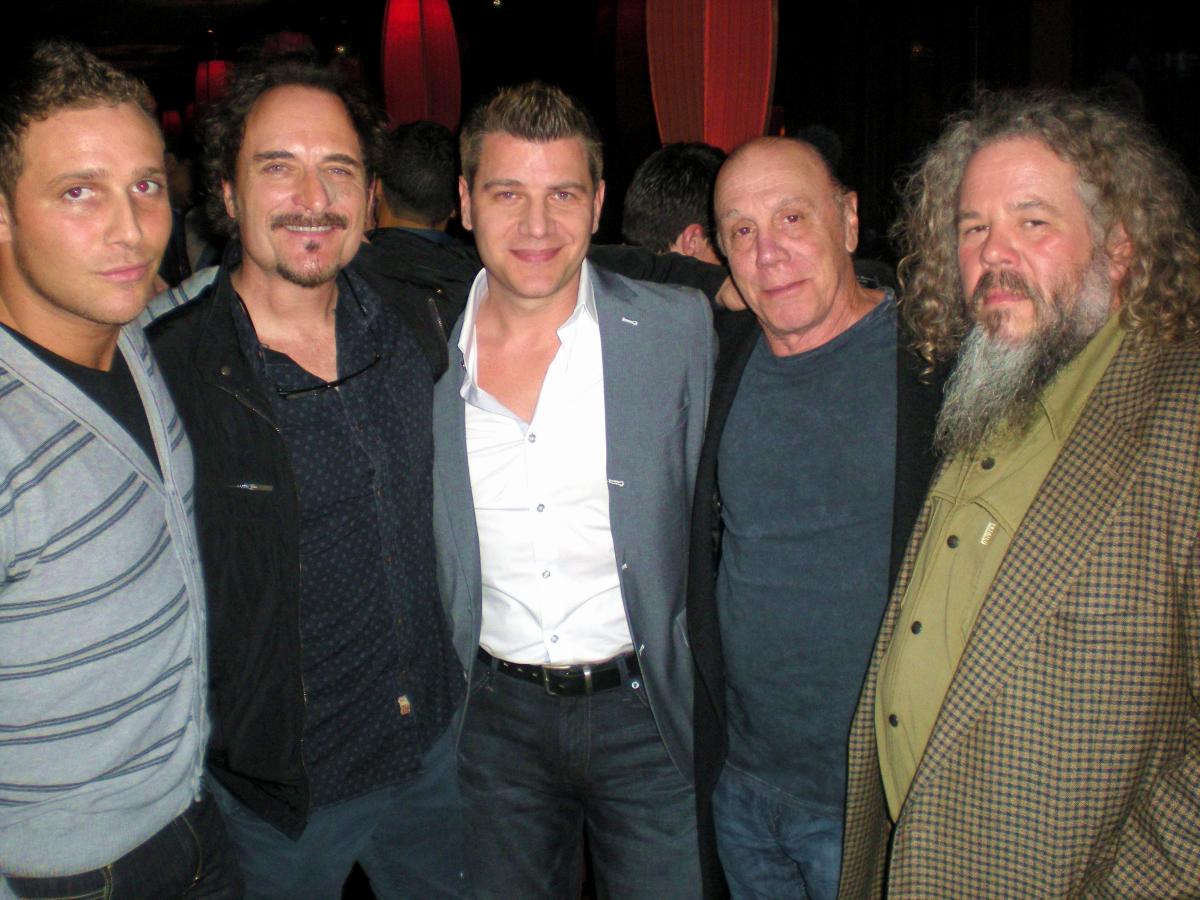 Near the end of the party, I noticed someone built like a tall thin woman dressed like in 80s glam rock star apparel. Instead it was a strange, and certainly not uplifting man milling about. It was Russell Brand there flying solo, drinking espresso and apparently there to promote his new show, Strangely Uplifting. When I told him what I did for a living, he screeched and ran the other direction, which I suppose worked to my advantage, considering his somewhat douche-tastic behavior. At the end of the night, I may or may not have accidentally worn Brand's personalized bowling shirt home; it may or may not also be perfect fit, and I may or may not sell it on Ebay this week for a local children's charity.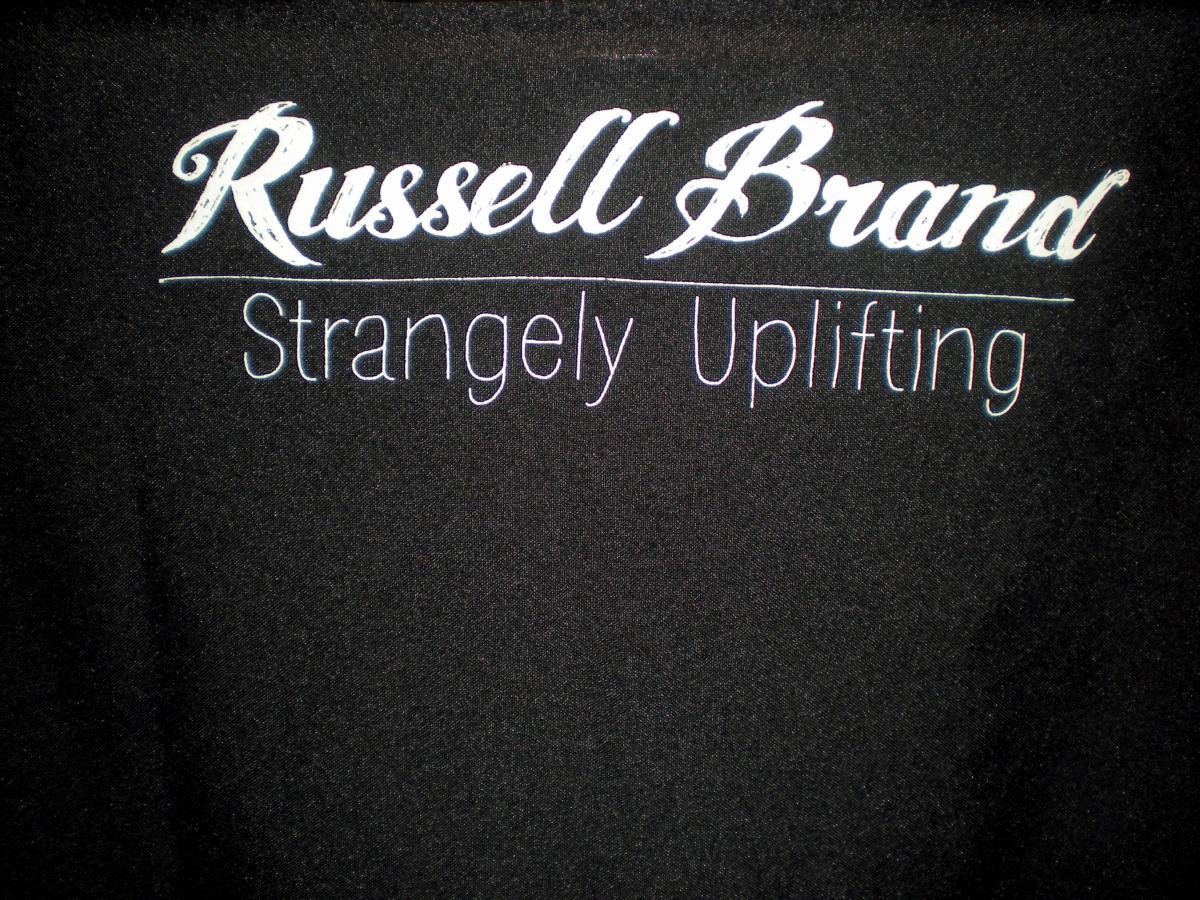 #StarRambling
In-between the Jack n' Cokes and the photo flashes, I chatted it up with The Leagues Stephen Rannazzisi (David Boreanaz's Doppelganger) and Jon Lajoie (Justin Bieber all grown up). We pondered on how after posing for pictures, you always give the other person a double pat on the back. You know what I'm talking about right? Is just one pat inconsiderate? Is three too aggressive? Four is practically a massage. "Wow,that was some great picture posing kiddo, good game." After short deliberation, we decided the double-back-pat is the only way to go.