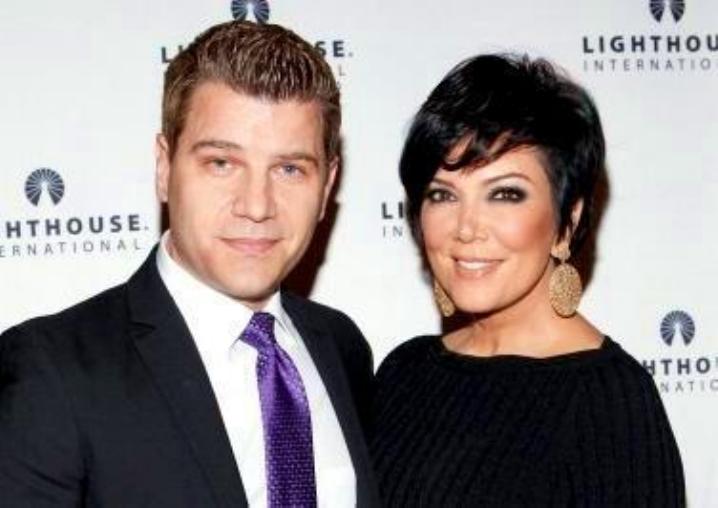 Photo by Cindy Ord
Tuesday night May 15, I attend the POSH Affair Benefit Gala at the Pierre Hotel in NYC, hosted by Vogue magazine's Hamish Bowles along with Amy Fine Collins and Lorry Newhouse. The event honored Robert Coturier, Chris Fiore and Lizzie Tisch, kicking off the annual POSH Fashion Sale. The annual sale benefits Lighthouse International, an organization dedicated to "fighting vision loss through prevention, treatment, and empowerment." The notable roster was given a boost, when head Kardashian Kris Jenner rolled (looking hot) and surprised us with her presence, guests that night would certainly agree.
I sat next to Kris during the event, as she frequently checked her phone while guests sipped cocktails and chatted the night away. Last I had seen momma K was at the grand opening of RYU (Scott Disick's new restaurant). RYU night caught me off-guard, because I literally happened upon the opening and hung out with the entire K crew, Lamar, and Kanye West. I admitted "I had no idea what I was walking into that night," and she jokingly responded with, "Me either... just kidding." She commented that Khloe and Lamar are doing well and agreed with my "Lamar is the nicest guy in the room" comment (is he her favorite?). She also gushed about what a great guy Kanye West is -- guess this guy knows his ways around mics and moms. It was refreshing to see her without her massive security entourage in tow; when their absence was mentioned she said, "I know, I feel naked."
On the way out, Kris graciously agreed to do a little film-op with me for my morning news segment and blanked on why we were there. In all fairness to Kris, there is a point when you just attend too many events, a different venue, a different table, a different guy asking what the hell is going on with your kids. I like to think the film-op caught her off guard and caused the minor memory loss -- hey, if Kris could just have a dollar for every time that happens she'd... well, I guess she doesn't deserve too much slack.
When I asked if she was going to be in NYC for a while; she replied, "No, I'm only in town for the Today Show in the morning and then grabbing dinner at RYU.'' (Invite me next time). Summer plans? Kris shared that her and the entire family (new baby included) would be attending the Olympic Summer Games. Can you imagine the meteoric shower of cameras flashes that will trail behind a group like that? ... Athletes, what athletes?