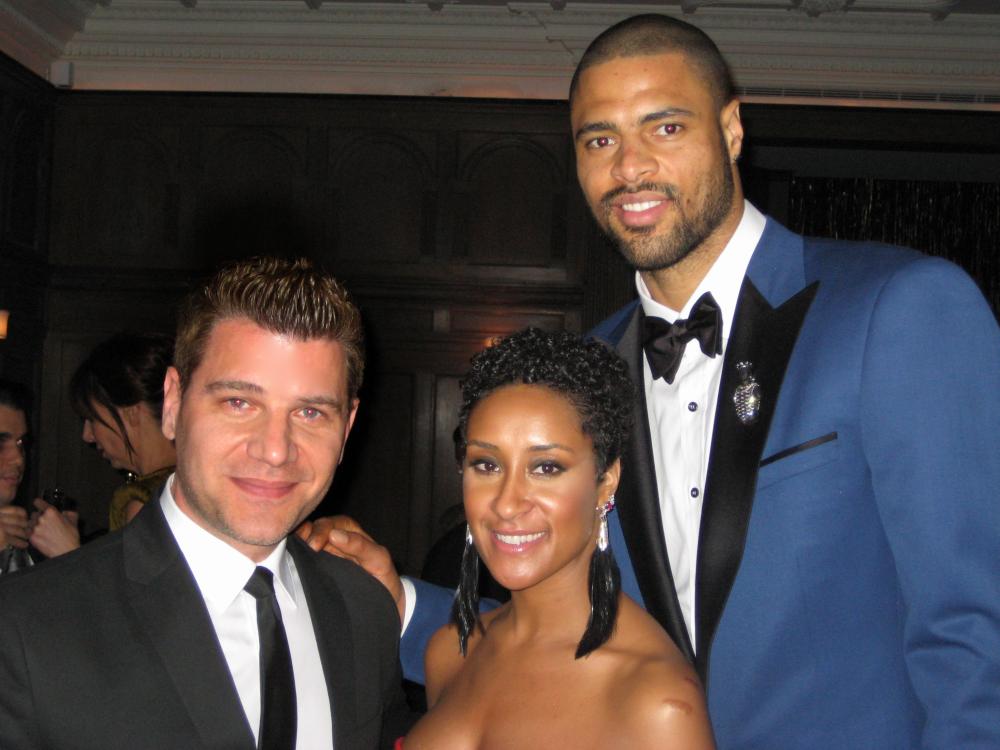 The Met Gala this past Monday May 7, was unlike any other. Stars from around the world traveled to attend the opening of the latest exhibition, "Schiaparelli And Prada: Impossible Conversations," located at the Metropolitan Museum of Art.
The lush red carpet stretched from the sidewalk up the steps of the museum with a parade of black sedans and SUVs lining 5th Avenue. Hundreds of gawkers watched from a barricaded area across the street as the celebs strutted in their designer dresses and ultra expensive baubles while basking in the A-list air... wait, that's just the assorted smells of each star's-proclaimed fragrance. Beyonce showed her insured tush to the crowd, while notables from across the spectrum kissed one anothers'. Bruno Mars performed as designers and high ballers mingled until about 10 p.m., before heading to the multiple after parties scattered throughout the city.
#StarRamblings -- Kim Kardashian was absent and BF Kanye flew solo to the event. As reported, Anna Wintour, the editor in chief at Vogue and host of the evening's event, is not a fan of Kim K in the slightest. Probably not the best enemy to have since she approves which stars could attend. According to sources, "Anna hates Kim... why would she be invited to the event? It is all the biggest stars in the world and Kim doesn't fit the bill at all'." Banned from this list must be harsh; Kim, try tossing Kanye a microphone and let him plead your case.
Now for the good part, the after parties, starting at Crown on East 81st Street. I was one of the first to arrive, just behind Alex Rodriguez. A-Rod's crew consisted of his girlfriend Torrie Wilson, her friend Stacy Keibler, and some nerdy dude with glasses. We did the standard 3-stage handshake aka the man-shake, and asked him to hop into a party picture together, in a manly way of course. He replied with "I'm not doing pics." Side note- A-Rod's ex, Cameron Diaz wasn't on the scene because her and fellow actress, Gwyneth Paltrow, had their own bash at the Carlyle Hotel.
All three Jonas brothers were also at the Crown, and the only ones who had a bodyguard in tow, I guess they were sharing him (that's economical). Debra Messing sat on a corner banquette with Allure Editor, Linda Wells, while Rosario Dawson, Rachel Zoe, Ashley Greene, and Karolína Kurková and many other beauties all fluttered about the room. Just as I was heading out, nice guy N.Y. Knicks' Tyson Chandler rolled in with wife Kim -- there's fashionably late and then there's that time you miss all the fun. If found out, Chandler was more the picture-taking type and then hit the door.
I hopped in my car and just as I turned the corner, I spotted after-party #2, the Ukrainian Institute's colossal mansion. The dictionary should have a picture of this place next to the word "enormous," by NYC standards this place should have its own zipcode. Not sure what kind of business is conducted here during the day, but I do know the multilayers of security only meant one thing: There was a VIP. The "double secret" VIP directions went as follows -- go up to the 5th floor of the open turned staircase, make a left, go to the end of the hall and knock.
I walked in, was greeted with a cocktail, a table with a nice selection of munchies and Starr Blackshere, makeup artist to the stars, who was just like a MAC commercial -- rad, cool, edgy, and all those other fun words. We talked about her new baby girl for a few, but like a shark, I had to keep moving. Rihanna was there, and surrounded by guests and security goons. A part of me wanted to ask her what she's going to sing about when she scores a normal boyfriend... but I resisted.
Wandering deeper into the kingdom, It felt like an Easter egg hunt for stars. Celebrities were in every nook and cranny, including; Alicia Keys (unfortunately I missed her performance), Jessica Alba, Chloe Sevigny, Milla Jovovich, Emma Stone, and Diane von Furstenberg, to mention a few.
A fist pound from Aziz Ansari on the stairwell, some quick chit chat with Hamish Bowles in one room and then Gerard Butler in another. Then word came in (in the form of a text), that there was yet another party going on at the Standard Hotel, I forced myself not to go, as it was time to head home before becoming lost forever in the worm hole of icons that is N.Y.C.