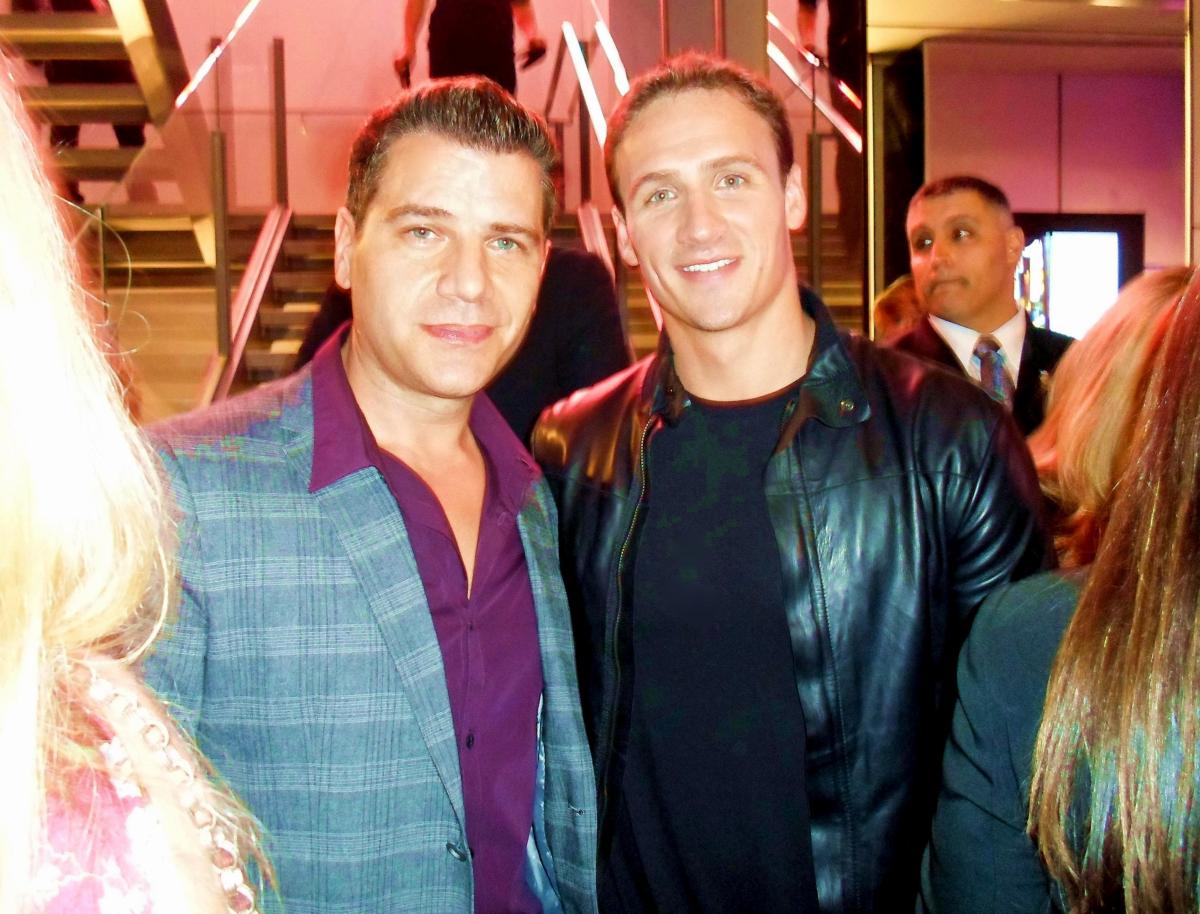 I have a saying: If you're not front row, DON'T GO! I say this because these shows generally have seven rows with a demeaning row assigned based on who the PR people feel is most 'important.' The photographers only shoot the front row and the rest, well, just don't matter. You can see this in all of the coverage. Maybe there should be only one row of seats for important people and everyone else should stand (although, I guess it would be weird for Kim Kardashian to be sitting all by herself).
Ok, so lets move on to a few of the shows.
When I entered Lincoln Center and sat in the tent for the Rebecca Minkoff show, I felt like a baked potato in a blazer because there wasn't much in the way of air conditioning. Despite the uncomfortable temperature, her stuff was nothing short of amazing. After seeing her designs, I almost understood why women fake orgasms for these things.
I then made a quick pit stop for some vodka lemonade and air conditioning in the Mercedes Benz VIP lounge before attending the Nicole Miller show (front row, of course). I sat next to former hedge fund manager turned beauty mogul, Julie Macklowe, who was giving away free samples of her V-Beaute eye cream, and model Irina Pantaeva who handed me a lapel pin and asked me to join her in her crusade to end Fracking -- I thought sure, why not? This tent was air-conditioned, which seemed pointless because the models were so hot I started feeling like a baked potato again. Note to designers: be careful of hiring models that are so hot everyone's fantasizing about them without clothes.

Then off to the Emporio Armani flagship store opening, where I ran into Olympic Gold Winning swimmer Ryan Lochte, who I'd sat by earlier at the Minkoff show. This poor guy is so busy he can't even take a breath (but he sure can hold it, hence the gold medals). Ryan had girls and guys lined up all around him as if he was giving away Jimmy Choos. Yes, I said "guys," it's Fashion Week remember?
By the time I made it to eyewear designer Stevie Boi's show at Yotel Lounge, I was ready for a drink. I mean, more drinks. What a waste of a $20 cab ride. It was a cash bar! Nobody does a cash bar at NYFW. And he apparently makes odd looking glasses that you can't see out of, which is a good thing, because it would prevent you from looking in the mirror and seeing how ridiculous you look.
Thankfully it was still early and I was on the list for the Minkoff after-party in the swanky Gramercy Park Hotel's Rose Bar. Upon entering, I immediately spotted a great VIP setup with Moet and Grey Goose on ice. I introduced myself to the very pleasant guy in white Converse sneakers manning this area. I asked, "Is this section for someone special?" to which he replied, "Feel free to take a seat." Within minutes I was informed that he was Rebecca Minkoff's husband.
Ten minutes and four glasses of Moet later, an attractive brunette asked me who I was as she sat next to me. I explained that Rebecca's husband told me to sit there. She said "Oh, I was just checking to make sure you're in the group as my company's hosting the party." I asked her the name of her company and she said "Rebecca Minkoff." I asked her what she did for the company. She said, "I'm Rebecca Minkoff." It was an innocent mistake, although I should've put two and two together, and It's not like her face is on her handbags.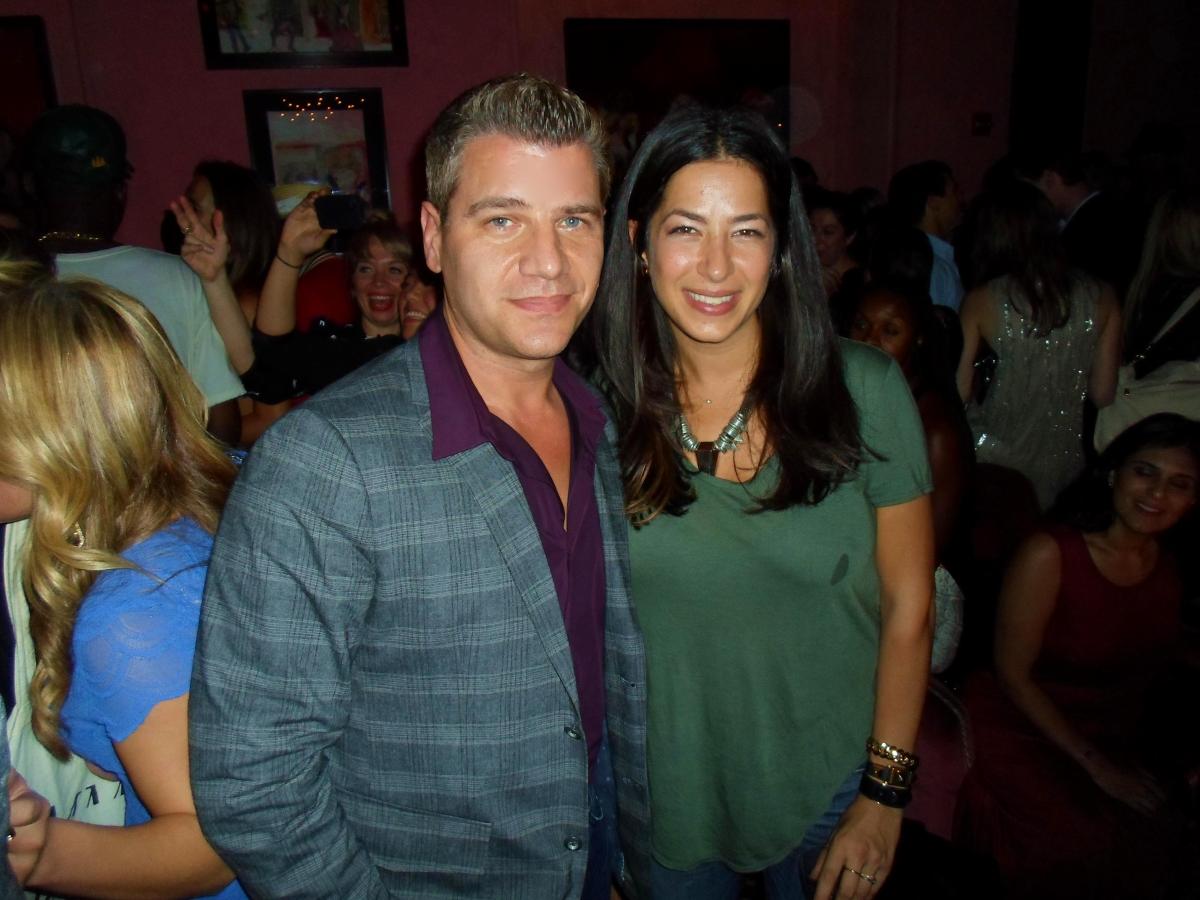 Throughout the night, Rebecca introduced me to all her super nice peeps as her new friend. She even told me that she got the "friend discount" when she hired world famous DJ Cassidy for the event, I thought "Holy cow, she knows David Cassidy?!" I'll blame that Partridge Family confusion on the Moet, not my age. Both Rebecca and her husband had amazing energy, were very down to earth, and quite humble. I'm glad I made the party.
#NYFW Rambling: New York Fashion Week basically attracts posers, wannabes, and guys without socks who travel from around the world just to air-kiss people who design socks (repeatedly, the same people over and aver again, for seven days straight) For the record, I was wearing socks but I only traveled over the George Washington Bridge, and all my kisses make contact.