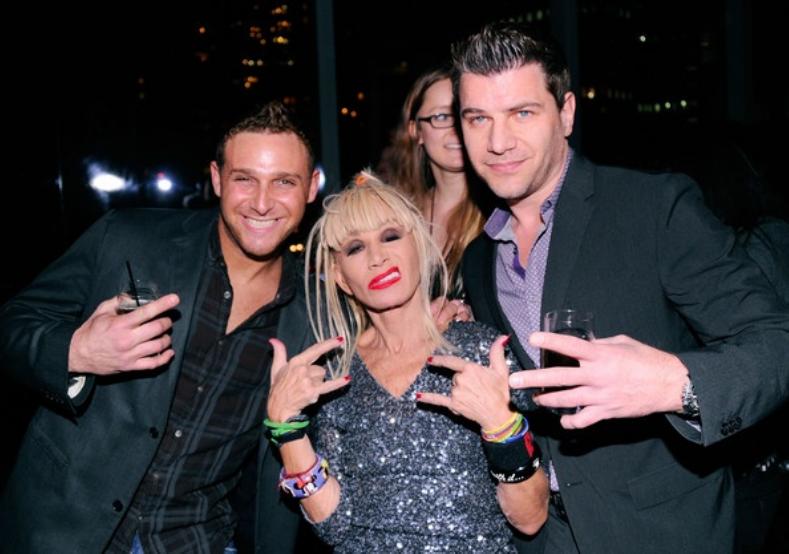 The "Best in Couture" hit the Big Apple on Thursday Feb. 9, when New York Fashion Week kicked off its Fall 2012 season.
As a male, I must admit I tend to pay a bit more attention to the models than to what they are modeling, and I'm far more interested in the fun-filled afterparties than in the shows themselves.
Food Network Chef Chris Nirschel and I started our stroll down the partying catwalk a little late on Monday the 13th, by heading to the Stone Rose Bar for Betsey Johnson's Betseymania runway show afterparty. Upon entering, we made our way toward the open bar, which included bartenders dancing around in Johnson's signature tutu's, and we then engaged in some cryptic and convoluted conversation with Betsey which included a few fashion tips. Wait, did she call me Elvis?
We shook off our glimpse into Betsey's complex mind and headed for what some would call the toughest door in NYC, the Electric Room downstairs in the Dream Hotel for the Vs. Magazine party. We were on the list, but when we showed up the captain of the clipboard claimed we were not. Fortunately for us, my good buddy Russell Simmons just happened to be standing right behind me and said, "He's with me."
The stars aligned, and we entered the Emerald City of New York bars. We immediately began chatting with the beautiful hostess, Helena Christensen. Let's describe the location. It's quite cramped, with more posers inside than actual notables, but the thought of being with just a few A-listers as well as with a bunch of hot models packed into one tiny place can be very intriguing. Bar Rafaeli, Erin Cullison, and Karina Bartkevica were just some of the beautiful Giraffes wandering about enjoying some great music and the endless bottle service. Boardwalk Empire's Michael Pitt and Joe Jonas were just two of the many notables in attendance.
Unfortunately, my rock star night came to an unexpected end due to overcrowding. On the way out, Simmons invited me to his Rush HeArts Charity Luncheon he was hosting at the Plaza Hotel the following morning to help enrich the lives of young, less fortunate children by exposing them to the arts and giving them a place to be creative. Since this is about Fashion Week, I'll leave that touching story for another day.
Tuesday afternoon I flew solo at New York Fashion Week's official Mercedes Benz VIP Lounge. I was enjoying some friendly chit-chat with the always sweet Kristin Chenoweth just before the Naeem Khan runway show, and in walked a very unexpected and unlikely guest, nice guy Matt Damon. He was accompanied by his wife and two friends. Damon told me this was his first fashion show, and it was his wife that motivated him to come. It was amusing watching the young girls working behind the scenes try to contain themselves in his presence, doing their best to "act casual" as if he wasn't actually in the room. They are young professionals, after all. Damon seemed to really enjoy the show, bopping and rocking to the Led Zeppelin tunes, and was then quickly whisked away by security at the shows end.
Hump day came and Fashion Week continued at the Porsche Design SoHo Store Launch and Preview of the Fall/Winter 2012 Collection. Joe and Kevin Jonas, surprised everyone by popping into the event. They were joined by Kevin's sweet wife Danielle. Also in attendance: Maria Menounos, The Bachelor's Rachel Truehart, Chef Chris Nirschel and Vanity Fair's George Wayne, who seemed to be everywhere we went. Guests enjoyed a great runway show, cocktails and music spun by DJ Alexandra Richards.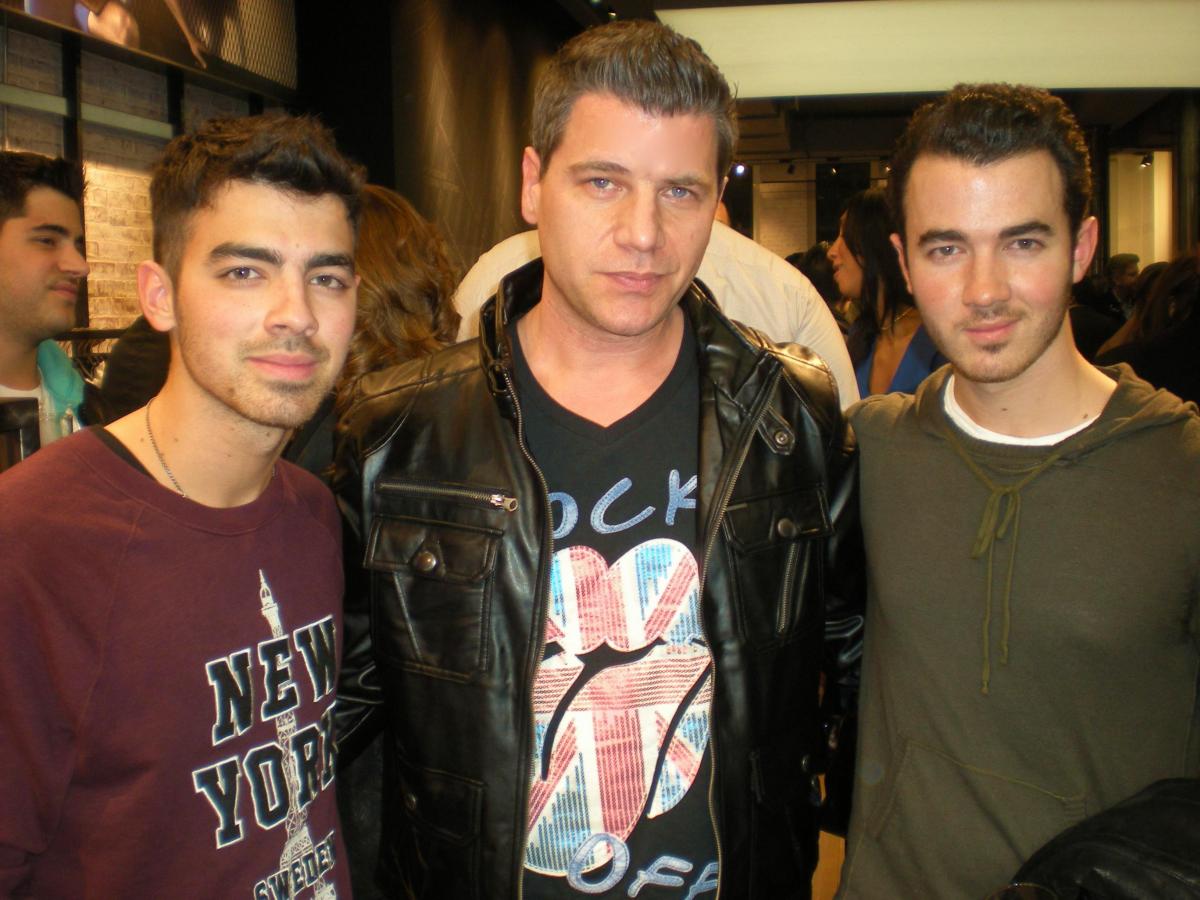 I rounded out the week on Thursday, where I had the unexpected pleasure of sitting front row with Journey guitarist Neal Schon, Michaele Salahi and fellow celebrity-scooper Rob Shuter. We were all there to support Derek Warburton's Bottomless Closet Fashion Show at the Empire Hotel in NYC on the final night of my fun-filled N.Y. Fashion Week party ride.
The low key rocker was very cool, modest and soft spoken, while Michaele was sweet and very gracious to all of the guests. The fashion event benefited Bottomless Closet NYC which provides much needed clothing and support to some very nice ladies who may have fallen on hard times to help get them back in the workforce. We all enjoyed watching these ladies strut their stuff on the catwalk, and like most runway shows, it was over before we knew it.
It was a great week of fashion fun with a great finish, and at the end of the night we all said our goodbyes and went our ''Separate Ways."