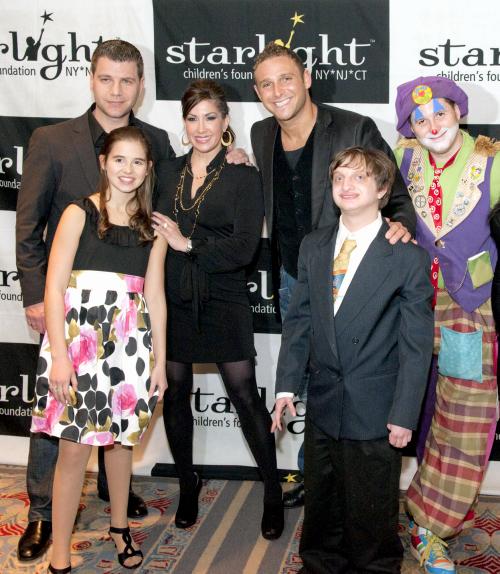 When The Real Housewives of New Jersey's Jacqueline Laurita is not busy tweeting or taking care of the kids, she is involved in what she refers to as a miracle skincare line called AcneOne. When I commented on how busy she has been, she relied, "Oh, yeah. I have a lot going on. I don't just slap my name on things like another Housewife we know. I am very serious and passionate about the things I involve myself in. I am very hands-on." I wonder which Housewife she's talking about!
She also spends her time supporting several important children's charities, including the Emmanuel Cancer Foundation and the Starlight Children's Foundation of NYC. I recently caught up with Jacqueline, Chris, and most of the Manzos at the Samsung Hope for Children Gala at the Museum of Natural History in New York, and Jacqueline had a lot to say about Teresa and the Gia Giudice nonsense: "I'm over the whole Teresa/Gia thing. In retrospect, do you think I should have read Teresa's book? My answer is no! And I already apologized for that several times."
Jacqueline went on to say, ''I love Gia, and I also tried to comfort her and tried to convince her to rejoin field day. I even rewarded her with provolone cheese, unwarranted." (An Italian thing?) Jacqueline went on the say, "Teresa can spin it any way she'd like, but she -- and anyone else, for that matter -- will never convince me that I attacked her child or tried to belittle her. Teresa did a pretty good job of belittling Gia herself when she told her mom she wanted a bra. Sorry, but her blame shifting will never stick on me. The end!"