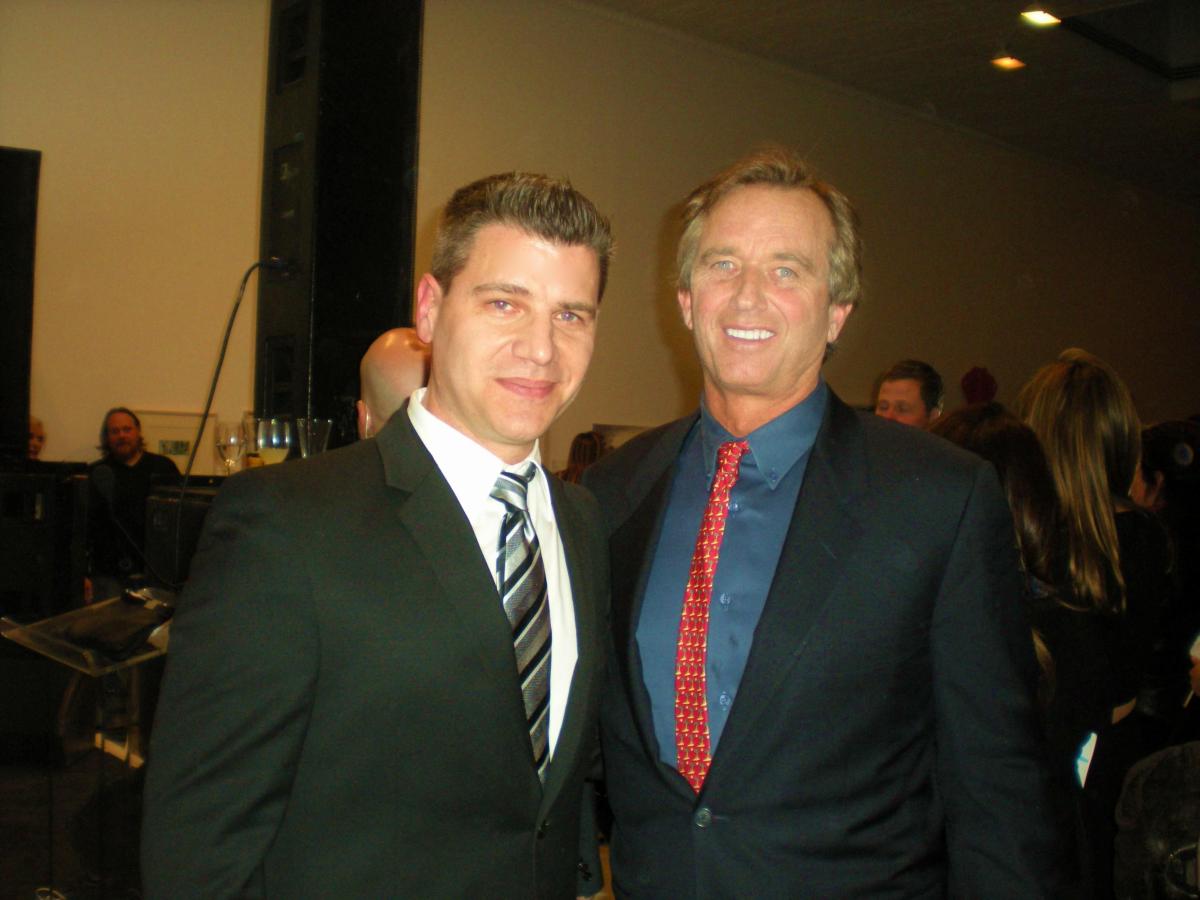 Robert F. Kennedy, Jr., President of Waterkeeper Alliance and Jeff Koons hosted the Art for Water auction on March 5 at the Matthew Marks Gallery in NYC. This organization is dedicated to protecting and preserving the one thing we all need to live -- drinkable, fishable, and swimmable waterways worldwide. The event was to celebrate the 40th Anniversary of the Clean Water Act and benefiting Waterkeeper Alliance.

What's an event without food? Guests enjoyed sustainability-grown hors d'oeuvres and a very tasty Chardonnay from the event's sponsor, Dreaming Tree Wines. The exclusive live and silent auctions were both lead by Courtney Booth of Sotheby's Auction House. The guest list included Suburgatory's Cheryl Hines, Alliance President Robert F. Kennedy, Jr., FOX5NY's Mike Woods, Rocker Deborah Harry, Jeff Koons, Dorothy Lichtenstein, Jane Seymour, John McEnroe, Nicole Miller, and Vanity Fair Photographer Todd Eberle.

Before the artwork went on the auction block, Mr. Kennedy introduced "one of the greatest artists in American history." Deborah Harry, known as Blondie, who stepped up on stage and belted out two songs to an awful sounding music track. It was a bit odd and out of place, since all the lights were still on at maximum wattage making it blazing hot, and the concert atmosphere and aroma were missing. The mood-lighting could have been better, but watching Blondie shake her money-maker on stage was still quite enjoyable, especially since I had a few glasses of that aforementioned wine and tried my best not to remind myself that Deborah is in her mid 60's.

The more than 80 pieces of art went up for auction and were created by artists such as Marina Abramovic, Dan Colen, Gregory Crewdson, Willem de Kooning, Olafur Eliasson, Donald Judd, Alex Katz, Jeff Koons, Chuck Close, Roy Lichtenstein, Robert Longo, Sarah Morris, Catherine Opie, Raymond Pettibon, Laurie Simmons, and Josh Smith.

After the auction, Suburgatory actress Cheryl Hines was posing for a pic with the Koons piece "Would you pay $500,000 for it?" she asked. One piece that really caught my eye was a photograph taken in the White House's Oval Office by Martha Stewart's BFF Todd Eberle, while he sat in then-President Clinton's desk chair. He said he was photographing the room for hours and finally sat in the chair, taking a shot from the vantage point of what the President would see on a typical day. It turned out to be the best shot of the session. Family photos, a collection of the President's pens, and even the date and time on the the presidents phone can be seen in the picture.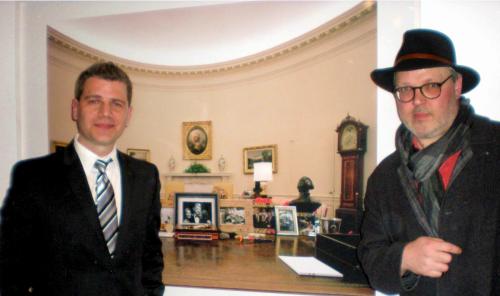 All in all it was a great event raising $1.2 million for the organization. However every event has a miss. There was only one restroom for about 150 + or - guests, and it was 4 buildings down the road in a nondescript stark white unmarked room, guarded by one very polite security guard, and sans amenities like TP and paper towels. Thankfully, as I exited the bathroom and motioned to wipe my wet hands on my suit pants, the nice guard there was kind enough to lend me a clean towel. Now that's sustainability!