Tom Shewbrooks is a photographer living in Pennsylvania. He was born and raised in Delaware, grew up and learned about photography by using black and white film, which he believes is really the only way to learn the true art. He has been doing this forever, and he loves it.
This image was taken on a street corner in Philadelphia. The guy was perched against a tree and holding the sign. Attempts to make conversation were futile and he just kept his head rested against his arms, so I just grabbed one shot and moved on.
Of the images I downloaded that day, this is the one that remains in my portfolio. It means something about life, and about the realities we sometimes don't want to face.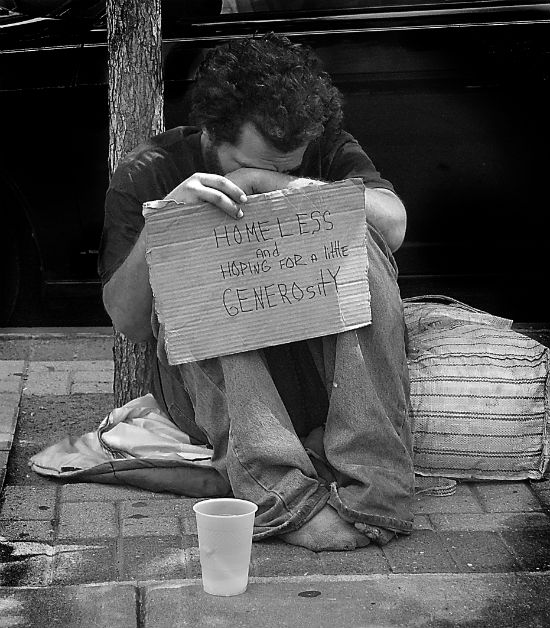 Hoping For A Little Generosity
Are you 50 or older? Want to submit your own art or photography for consideration? Send us your work at 50arts@huffingtonpost.com. See here for more details.