If you have had the good fortune of not only getting a scrumptious cupcake, but also having a coffee at Crumbs, you would have experienced close to the best coffee on the planet... in my humble opinion.
Crumbs is now literally five steps from my new front door (which is extremely dangerous). I visit every morning for their delicious coffee and I really have to use all of my willpower to stay away from the ever-so-tempting cupcakes. But, back to my secret, I was in crumbs one day and asked the people serving behind the counter about the coffee, I mean, it really is so great and I was sort of obsessed at this point.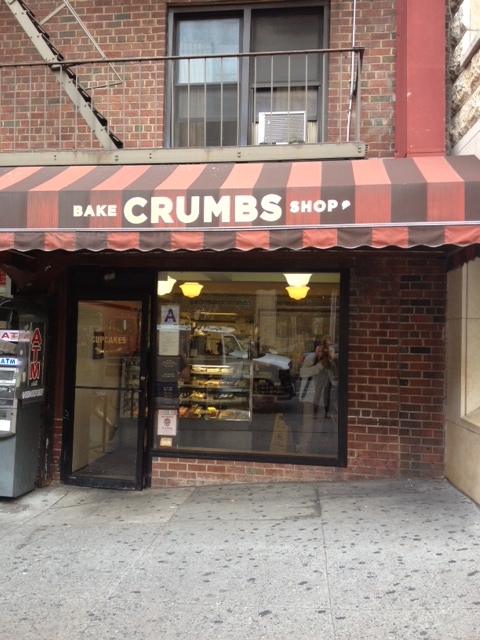 They informed me that Crumbs has just formed a partnership with Starbucks and my beloved Dark Velvet would be going the way of the dinosaur by the end of the month. My mouth dropped. I couldn't believe it (good for Starbucks, an awesome growth move, not so awesome for me). I proceeded to ask what kind of coffee Crumbs was and still is serving. The obliging young woman behind the counter gave me the name and I immediately googled it. I found out their warehouse is in Jersey City and was immediately excited again.
I ordered 5 lbs of black velvet coffee from Kobricks right away; you can never be too prepared. Every day for the last month I go in and ask if they have switched yet. Today I was told the new coffee has arrived but has not yet been used. I would imagine however it will be this week... ugh. So maybe it wasn't such a smart decision for Crumbs, as I won't be going in there anymore unless I want a cupcake, which won't be too soon. It goes to show the landscape (and coffee apparently) of NYC is always changing. For now, this New Yorker will be brewing her Kobricks Dark Velvet at home. What are your favorite NYC coffee spots? Leave a note in the comments or email toni@elliman.com.