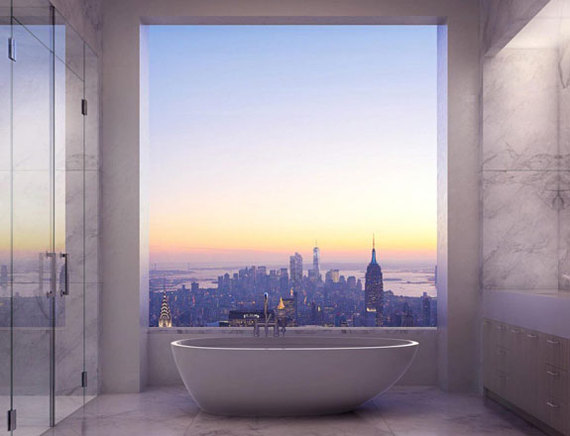 Just when ultra-luxury amenities seem to have reached their peak, developers strive a bit higher.
Developers of the new ultra-luxury condominiums cater to buyers who not only want the newest amenities, but also want what others before them don't have. This direction that new developments are going in encourages developers to think outside the box in terms of building amenities, apartment features, and marketing.
As a result of recent trends, the most coveted building amenity seems to be having a parking space. An article published by The Real Deal subsidiary, Luxury Listings NYC, explained the just how valued onsite parking is through the price tags placed on the coveted amenity. Accordingly, parking spaces in new developments can range from $500,000 at 12 East 13th Street to $1 million at 42 Crosby Street. Granted, these spaces have amenities of their own, including electric charging stations, automated parking, and high-end finishes and lighting.
Perhaps the most original feature of newly developed condos is the expansion of the traditional use of floor-to-ceiling windows. The bathrooms of many new mega-towers are located along these exterior "walls" in order to have the best view of the city from even the most private of rooms. The ability to even comfortably have an exposed bathroom is exclusive to these luxury apartments on the highest floors, making their mere presence a marker of status.
The extravagance does not stop with the buildings. In order to show buyers exactly what they're paying for, developers have been spending large sums on highly detailed miniature models of the under-construction towers. For example, the model completed for the Cast Iron House conversion includes a detailed façade that is detachable in order to view the building interiors and individual units. Some models even include the high-end finishes inside the units, such as wood floors, moldings, and replicated Miele ovens.
Developers have always needed to wow their buyers, but now they need to take it a step further.