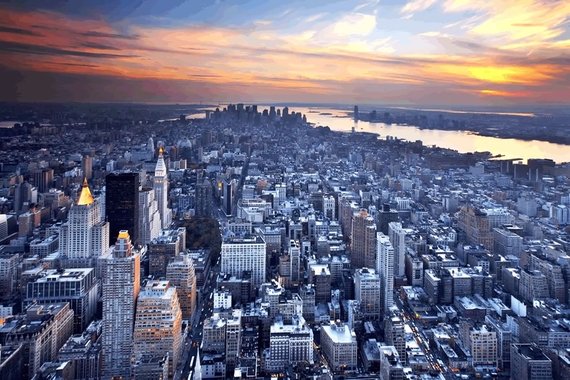 Surprising news for New York.
According to the latest Demographia International Affordability Housing survey, which ranks the affordability of cities across the globe with major markets of populations over 1 million, New York does not place in the top ten most unaffordable cities in the world.
Demographia compares the "median multiple" of each city surveyed by looking at the ratio of median house price to median income -- in other words, how many times one's annual income it costs to purchase a home.
Not only did New York City not rank in the top ten most unaffordable cities in the world, but the four U.S. cities represented on the chart were in California. New York ranked fifth most unaffordable within the country, behind the four West Coast cities.
Given the current thriving state of New York real estate, where the median price of a home can range from $430,475 in Queens to $980,000 in Manhattan, according to the 4Q 2014 Miller Samuel Sales Report, affordability is not a part of a New Yorker's everyday vocabulary. However, the United States remarkably also came out on top of the list. Out of the nine countries surveyed, it was ranked the most affordable with a median multiple of 3.6, compared to the United Kingdom's 4.7 and the most unaffordable surveyed, Hong Kong's 17.
While New York is technically still a "severely unaffordable" city as it has a median multiple above 5.1, the cutoff for moderately unaffordable, its affordability in comparison to the other major markets around the globe it competes with, such as London, Sydney, and even competitors within the U.S., highlights its attractiveness. As New York is catching up to London as the leading real estate market in the world, we have been given a positive look into its promise at the global forefront.