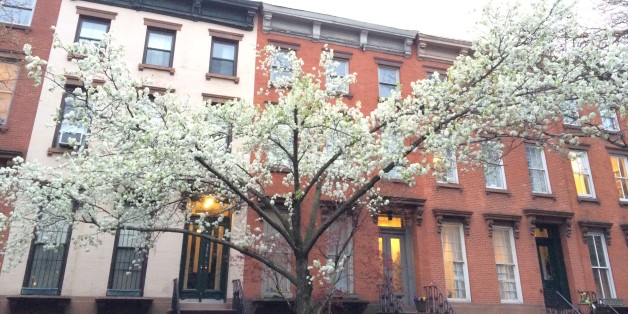 With the abundance of new luxury development construction covered currently in the media, it can seem that these massive structures are the only new housing being built in the city. However, beyond the superstructures and "starchitects" that garner such widespread attention, a lot of building action is happening right now in the outer reaches of Manhattan and in some of the city's outer boroughs.
Increasingly in areas of Brooklyn and upper Manhattan, we are seeing townhouse-to-condo conversions. Unlike the large-scale new development projects being constructed around the city, these conversions are being spearheaded by smaller, non-institutional investors who utilize already existing housing to create more residential units for sale.
While the conversion to a multiple unit condominium can generate more profit than an individual apartment sale, which is an obvious added incentive for investors or current owners of townhouses, the process can be rigorous and expensive.
Michael R. Feldman, Esq. and Pierre E. Debbas, Esq. of Romer Debbas, LLP, a boutique law firm located in Midtown Manhattan, categorized the process of converting a townhouse or other small building to a Condominium into three general steps: (1) Valuating the property through investigation of comparable properties in the neighborhood and looking at projected expenses of the conversion to ascertain projected profit margin once the conversion is complete; (2) conducting due diligence on the property to determine whether the project is feasible, which includes determining the building's current and potential air rights and floor to area ratio, checking the current Certificate of Occupancy to determine how the property may be legally occupied and seeing whether there are tenants n in place that need to vacate or be monetarily incentivized to leave; and (3) drafting an Offering Plan and obtaining the requisite approvals from the Attorney General's office, which are required before units can be sold in the building.
This trend does not come as a surprise given current market conditions. Feldman and Debbas attribute the rise of small building conversions to condominiums as being "a product of supply and demand." They explained, "With the residential inventory in the New York City area at a 15 year low, investors are seeing the potential for such conversions as an opportunity to capitalize on the demand out there." Simply, small investors are adding supply to the market to take advantage of unprecedented consumer interest in New York City residential real estate.
There has always been a market for renting individual units in small buildings and townhouses in New York City, but with the current investment opportunities escalating through conversion to condominiums, it seems as if the number of such projects is undoubtedly on the rise.
This post was co-authored by Michael R. Feldman, Esq.