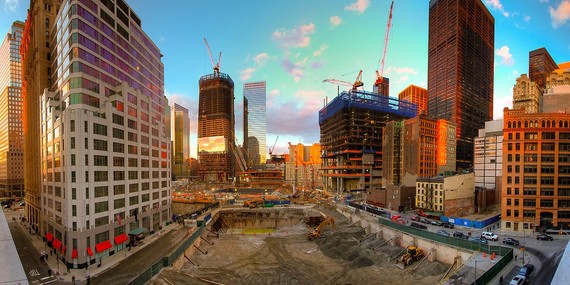 Amidst the heavy rollout of new residential developments in 2014, developers were planning an even greater amount of projects for the following year.
The number new developments being launched onto the sales market is not only surpassing last year's mark, but is the highest since 2007. With over 100 buildings encompassing at least 6,500 units set to hit the market in Manhattan alone, it is no surprise that the New York Times recently named 2015 the 'Year of the Condo.'
The increase in new developments is predicted to make a significant mark in the climate of the market. Not only will sales on new units start to slow as buyers weigh their many options before signing, but also the price and tier of the units will be affected -- the increase in quantity will result in an increase in diversity.
For example, while the new "ultra-luxury" buildings that made all of the headlines in 2014, such as One57 and 432 Park, will represent about 10 percent of the market, the "middle luxury" sector will dominate with half of new units in this $1,700 to $2,300 per square foot range, according to The New York Times. Even units at Manhattan "entry-level" will be represented in the market, illuminating the opportunity to more types of buyers to join the new development market.
The buyer isn't the only component of the equation getting diversified. As land prices soar, developers are seeking out less developed areas of the city to build in, including the Brooklyn neighborhoods Flatbush and Prospect Lefferts Gardens and Queens areas Hunter's Point South and downtown Flushing. Branching out into new territories should differentiate the product as well, as buyer's needs in these areas differ from those in Manhattan.
A busy and monumental year is set for 2015 and I will be watching it every step of the way.