Tony Bartolone: What is the Los Angeles Improv Comedy Festival?
James Grace: The Los Angeles Improv Comedy Festival is an international festival that celebrates improvisation as well as sketch comedy with groups from around the world and around the country and also a large contingency from Southern California.
TB: How did the festival start?
JG: The Festival started ten years ago on the suggestion of one of our performers, Mike Coen. He asked if we had ever thought about doing a festival, and since there wasn't one in LA, I said, "Let's do it." It is a great way to bring together all the Los Angeles improv venues and schools and to share styles, forms and ideas... and to just celebrate the art form.
TB: What show in the festival are you most excited about?
JG: I am excited about shows that consist of long-term alum, such as "Girl Team Balls" with Kate Walsh, Angela Kinsey, Theresa Mulligan Rosenthal, Betty Cahill, Laura Krafft and Shulie Cowen. Also "Beer. Shark. Mice." which was once a long-running show with an acclaimed, veteran cast. They have stopped performing together regularly. But because this is the 10th Annual Festival and also iO West's 15th anniversary, this is a very special show. And there's the Armando with Eric Stonestreet who is another alumnus who used to play on a Harold Team at iO West.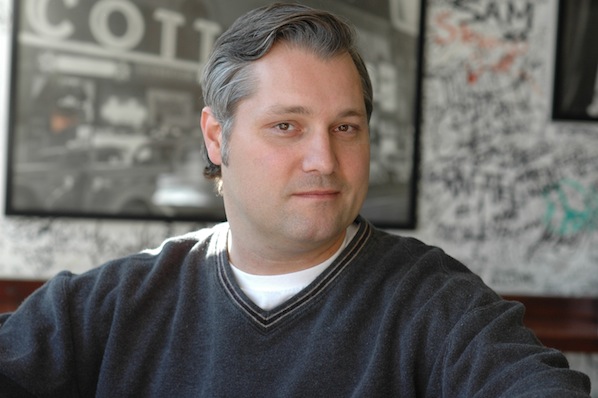 TB: How did you get started in improvisational comedy?
JG: I started at ImprovOlympic in Chicago when I was 17 years old. I was at the DePaul Goodman School of Theater and loved improv and wanted to do more. So I started to take classes. I studied with Del Close. I was more inspired by him in a three-hour class than I was in all of my acting classes in college. In fact I left college to study, perform and teach improv.
TB: Any good Del Close stories?
JG: When I was a sophomore in college, I went to Del to ask his advice about dropping out of school. He said "I'll tell you the same thing I told Belushi: If you leave school, you have to make sure you get a better education on your own than if you had stayed." He really helped to open my eyes that learning isn't necessarily about school; it's about seeking knowledge every day, all around you.
TB: Who are your favorite performers?
JG: One of my all-time favorite performers is Dave Pasquesi. There is always so much joy in his work. He always seems to be having such a good time. I also admire Joel Murray who performs Tuesday, June 5 at 9 p.m. He knows who he is and plays from such a level of comfort... it seems effortless.
TB: What advice would you give somebody starting out in improv?
JG: My advice would be to study everywhere you can. Perform as much as you can. See as much as you can. And towards that end, with close to 60 workshops at the Festival this year, there are numerous opportunities to try out a variety of comedic forms -- a sample platter of comedy training, if you will, from improv to sketch writing to spec script writing to physical improv and even a class that combines yoga with improv.

TB: What is The Chris Farley House, and what is the Festival's involvement with it?
JG: The Chris Farley House is a sober living facility in Madison, WI. Our connection is that Chris is an alum of iO and a friend of mine from Chicago who I used to perform with. The organization is the beneficiary of this year's Festival's shows and workshops, and I chose it due in part to my friendship with Chris and to their dire need for support due to recent budget cuts in Wisconsin.
TB: Any good Farley stories?
JG: iO was shooting an improv game show pilot called Saturday Night Harold for Fox in the late 80s, all of us (about seven or eight people) were staying in one hotel room sleeping on the floor in between beds; it was a real team effort. On the day of the pilot shoot, Chris couldn't find his belt and his pants were not going to stay up without one. After a lot of convincing that we would work it out, we went to the studio to shoot the pilot. I found a piece of rope which Chris used as a belt and as we walked past Michael Douglas (one of the executive producers of the show) he said "Great I see you've been to wardrobe already but it's a little over the top, don't you think?"

TB: What do you think is funny?
JG: I love situations that challenge people's comfort level. The struggle to adjust perspective makes me laugh.
TB: What role would you say improv has played in your life?
JG: Improv has been the through line of my life. All of my main relationships have come through improv, my best friends, my wife and all of the students and performers I've met over the years. Improv has also informed me of how to live life, how to be open to new experiences and how to work together with people.