Growing up I was never really a big (no pun intended) Biggie Smalls fan. At the time, the East vs. West beef was at its height and everyone had to pick their sides. I was living in Chicago back then and most people there identified with the East Coast, hence they were Biggie fans. As for me, I was riding with 2Pac. In fact, I road with 2Pac and the Death Row camp so much that if a Biggie song came on the radio I'd turn the volume down. And if his music video came on I would turn the channel. But little did I know what I was missing out on.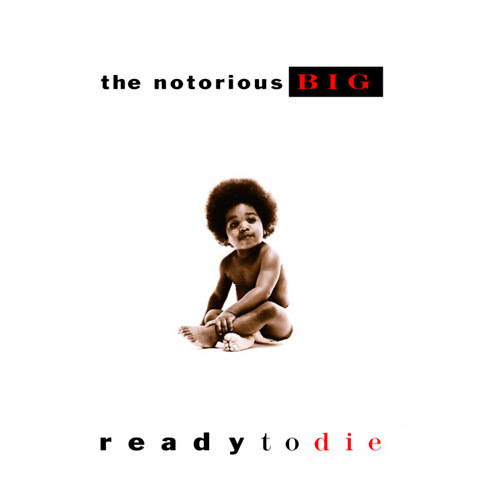 Now, two decades later, many are reflecting back on some of the incredible hip hop albums that are celebrating their 20th anniversaries like Nas' Illmatic, Method Man's Tical and many others. I found myself recently listening to Biggie's Ready to Die album -- honestly, for the first time -- and boy was I blown away.
Upon listening to Ready to Die, the first thing that stuck out was Biggie's uncanny storytelling ability. His songs, "Warning" and "Me & My B*tch," were vivid to the point that listening to each verse was like watching a dramatic television show and the hook was the commercial break. By the end of the hook, I'd find myself sitting on the edge of my seat in anticipation of what was going to happen next. In Biggie's more rugged songs, "Things Done Changed" and "Ready To Die," I felt as if I survived the rough streets of Brooklyn's, Bedford-Stuyvesant neighborhood, doing what I had to, to get by. Even more impressive was his versatility. In a Jekyll and Hyde fashion, Ready to Die goes back and forth from lightweight commercial songs like "Big Poppa" to much darker songs such as "Suicidal Thoughts," yet it all flows smoothly and makes sense.
When listening to Ready to Die there were numerous times where I caught myself saying, "Biggie said that?" Throughout the years, the number of hip hop artists who have reused Biggie's lines in their own songs are too many to count. More than likely your favorite rapper has "recycled" an old Biggie line at least once in their career. Here are just a few examples:
I never felt that way in my life, it didn't take long before I made you my wife
-Biggie Smalls "Me & My B*tch"
Cause see, I never felt this way in my life, it didn't take long before you made me your wife
-Lil' Kim "Don't Mess With Me"
I love it when they call me Big Poppa, I only smoke blunts if they rolled propa
-Biggie Smalls "One More Chance"
I love it when they call me Big Poppa, I only smoke blunts if they rolled propa
-The Game "Never Can Say Goodbye"
Cause I see some ladies tonight that should be having my baby, baby
-Biggie Smalls "Big Poppa"
I see some ladies tonight that should be having my baby, baby
-Fabolous ft. Mike Shorey "Baby"
After listening to Ready to Die from beginning to end, I realized how much of a fool I was to have been blind to this album for so many years. To simply call it a classic and leave it at that would be an understatement. Ready to Die is held in such high regard that many people who don't even listen to hip hop know this album. Rolling Stone magazine placed Ready to Die #23 on their "100 Best Debut Albums of All Time." It was hip hop albums like this that broke new ground and pushed the genre further into the mainstream.
Ready to Die is obviously one of the greatest and most influential hip hop albums of all time. But for me, it transcended beyond hip hop. Ready to Die is an American classic whose banner should be hung amongst the greats like Elvis, The Beatles and Sam Cooke. The notion that it actually took me 20 years to give Ready to Die a genuine listen and come to this conclusion is astonishing. But going back to my childhood, you were either Team 2Pac or Team Biggie. It makes me wonder how many other hip hop fans were affected in the same way during the East vs. West beef of the mid '90s. Luckily, there aren't beefs like that today. As Biggie said, "things done changed."