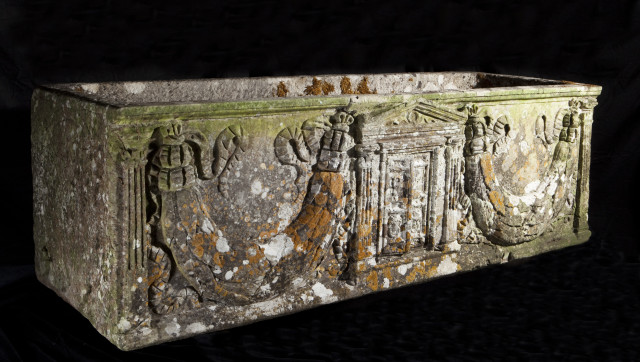 POLAND -- Says me: sex and barbecue don't mix. Adolescent, nubile girl parts have no relation to or bearing upon the quality of an angus burger topped with pulled pork and spicy sauce. The twain don't meet, and if you go to the drive-through and order yourself a Memphis BBQ Burger, the girl from Ipanema will not crawl into your passenger seat and bare her spray-tanned flesh. Carl's Jr. knows this, but they want to confuse the football-watching public into thinking that consumption of their product leads to prurient adventure. It doesn't. I've eaten thousands of hamburgers, and not one of them came with runway models on the side.
The co-packaging of sex and gluttony in American advertising is so overdone it's hardly even noticeable anymore. Ditto sex and booze. I'm sure you know that the act of drinking Absolut vodka will not transport you to a Salvador Dalí-esque landscape where robot dogs chase the cast of Mad Max into your lap, but you'd not know that from advertising. As far as ad men are concerned, you're stupid enough to believe that there are products on the market that, upon your purchase and consumption of them, will drive a flock of harlots to your door to clean your floor with their sweat and hair extensions.
Well not to be outdone by Yankee perversion, but a Polish coffin manufacturer has released its fourth calendar featuring its products being fawned sultrily over by a cast of models in the buff. According to Zbigniew Lindner, "We wanted to show that a coffin isn't a religious symbol. It's a product... Why are people afraid of coffins and not of business suits, cosmetics or jewelry?" And so, with its 2013 calendar, Lindner treats its products the way all other firms treat theirs -- as objects to be sold with the aid of nudity and, one supposes, the hope of gratuitous sex in the hereafter.
According to sources at Lindner, it's working. Their coffins are so popular that people are dying to get in them.
But it's not all giggles and rigor mortis for Lindner execs, whose unconventional approach to showcasing accoutrement for the deceased earned the disapproval of the Catholic church in Poland. A church spokesman claimed that human death "should be treated with solemnity and not mixed up with sex." And, with due respect to providence, if the clergy think sex and death don't go together, I've got some ex-girlfriends they should meet.
I'll admit, I think it's tasteless. But the more I think about it, the more I think the dead get the short end of the stick. If you're a gourmand, or a drunkard, or a devotee of cars, scents, whatever, Madison Avenue will happily feed your consumer appetite with a wanton display of half-naked girls. But who thinks of the dead? It's right that someone should love them, even if that someone is a painted-up, photoshopped hussy.
Photos courtesy of Zakład Przemysłu Drzewnego LINDNER, www.zplindner.pl.