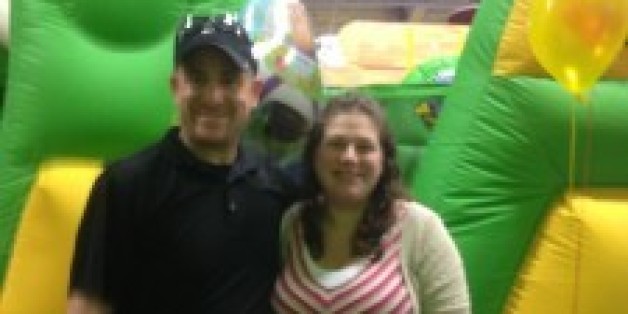 I have been in the restaurant business for over 20 years now. I have been a dishwasher, server, cook, chef, manager and a managing partner. I have worked for different restaurants all over the country. One thing is consistent every year...
I always have to work on Mother's Day.
When I met my wife in 2000, I told her that there would be some days that I could rarely take off. I might get lucky to have Valentine's Day off, but that would be rare. I possibly could leave early on New Years Eve to make it home for a kiss, but that would not happen every year. She understood that my job was based on holidays. It was making days special for others. She never complained about it.
We did not think we could have kids. It was something that bothered both of us for a long time. My wife wanted to adopt for a while. My weight was always an issue. I was over 400 pounds and I knew I had to lose weight in order to truly be considered a "suitable dad." I wanted to lose weight every day and failed miserably quite often.
Then in December of 2007 we went to the doctor. He told us that we should try to have kids of our own. It was the first time we heard this. I remember looking at my wife and knowing that I had to do something about my weight. I knew I had to in order to not only be a suitable dad, but to also be there for a while.
Then in 2008 my wife got pregnant. I lost over 200 pounds. We finally had our first child on June 25, 2009.
The next year my wife knew I had to work on Mother's Day. I knew it as well, but felt bad. It was my wife's first Mother's Day. There will never be another first.
I realized Mother's Day does not have to be a Sunday in May.
I could make my wife breakfast in bed on a Tuesday and I could buy her flowers on a Thursday. I could take her out for lunch on a Saturday and give her "alone time" any day.
I could block the kids from knocking on the bathroom door while she is in there on a Thursday and I can take the kids out so she can watch a television channel that does not have "Junior" in it on a Friday.
I could appreciate the way she cares for our children any day of the year. I do not have to wait for a Sunday in May. A day where I am worried about making sure we have enough employees and food to take care of thousands of people. The "Super bowl" of restaurant days.
My wife is an amazing mother, just like my mother is. Just like my mother-in-law is.
This year, my son asked me what we are doing for "mommy" on Mother's Day. He is 4, so he does not understand my work schedule. He wanted to take her out to lunch.
I am sure my wife will take our kids out on Mother's Day. I will be at work.
I have 364 other days this year to let my wife know she is an amazing mother.