I have known my wife for over 13 years now. We have a fantastic relationship. We talk about everything and anything. Yet, in all of those years, she rarely every talks about famous men she finds sexy. In fact, I have asked her before and I rarely get an answer.
There are three men who my wife finds sexy (besides me because that does not count). This was not easy to find out but I was able to. She finds Jon Bon Jovi sexy. She finds J.J. Redick sexy. He used to play basketball for Duke University and now plays in the NBA. And my wife finds Adam Levine sexy. In fact, many women find Adam Levine sexy.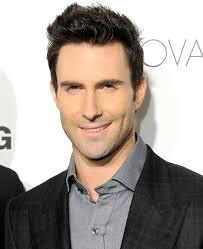 So when I told my wife that Adam Levine was voted Sexiest Man Alive in 2013 by People magazine, she agreed. I told her that I did not agree. I told my wife that there are plenty of men who are much sexier than Adam Levine in 2013. I told her that People needs to define what sexy truly is.
She agreed, but challenged me to find a sexier man than Adam Levine.
So I thought about it and I know who should have won the Sexiest man of 2013...
Carlos Arredondo (The man in the cowboy hat)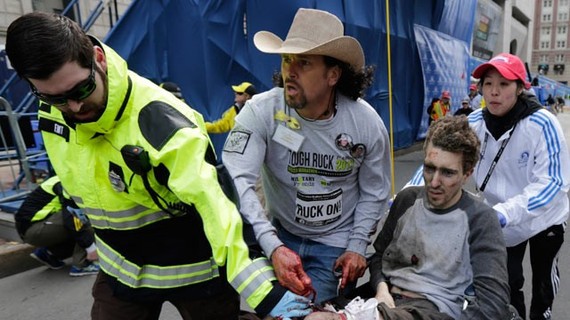 We live in a world where heroes are everywhere. The problem is that we also live in a world where many like to "window shop" heroic situations. People like to tell you what they would have done in a situation or what should have been done in a crisis.
Carlos did what he was meant to do; he was meant to help people.
He has had a rough time over the past few years. One of his children was fatally shot by a sniper in Iraq. His other son committed suicide. Yet though all of this, he has been a part of the Boston community. He has been well known for his patriotism and his peace efforts.
He went to the Boston Marathon this year with his wife to support the runners. Some members of the National Guard were running as well and one of them was running in honor of Carlos' son. He was handing out American flags to other spectators...
Then a little before 3:00pm, he heard an explosion.
While we now know was a terrorist attack by some weak individuals, Carlos only knew he saw smoke and fire. He was in a world of unknown. Everyone was running from the smoke and rightfully so.
Carlos ran towards it. He did what he felt he was always meant to do. He was there to help people.
With his children in his thoughts, he ran towards people who were in need. He cleared some fencing for the First Responders to come help. He helped an injured young woman. Then he helped Jeffrey Bauman Jr.; he knew how severely injured he was. Carlos used his hands to put out flames on Jeffrey's shirt. Instead of helping Jeffrey to a First Aid tent, Carlos got the help and attention to get him to a hospital. Would he have survived without Carlos' bravery? No one really knows.
And when Carlos was interviewed he basically said...
"I find it a little bit difficult to say that because it was my responsibility to be there and help out, I know danger was around there but nevertheless I was supposed to be there for a reason. And I'm glad I got to help Jeff."
I wish People would have considered Carlos for the cover or even a finalist. I cry every time I hear about the Boston bombings and I truly am thankful for everyone who was brave to help those in need. I do not want his story to be forgotten. We need more people like Carlos out there.
My wife knows that sexy is not about six pack abs and muscles. Sexy is changing a diaper at 3:00 am. Sexy is taking your son to the park. Sexy is doing the dishes when you are exhausted. Sexy is being there for someone on their worst day. We all live with sexy people. I live with one and my wife would say the same.
Carlos should have been on the cover of People. I think Adam would not mind.