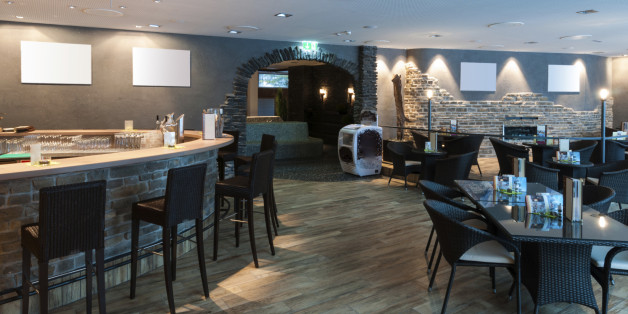 At the restaurant I work at, we ask every guest about their experience. They are able to answer a few questions online along with giving any feedback they might have.
My boss emailed me a list of comments that guests left the other night. As managers we have to explain all of the issues that we have so we can resolve them in the future.
I got home at 3:30 a.m. that night. That is two hours later than I usually get home from closing the restaurant. We got busy because of a graduation and the first day of  "no tax day" in Florida. The kitchen was overwhelmed but they tried to keep up. I have been in the business long enough to know when people do not put forth effort. They all did.
Well, almost everyone tried.
The dishwasher got frustrated and walked out. He left about a million dirty dishes. Well, it seemed like a million at the time. I started washing dishes and then everyone else helped out. I know that good people work hard when their leader does. I have good people around me.
The servers got overwhelmed because every guest came in at one time. Not one time did I hear a complaint from a server. They all tried and worked as a team. They even helped the bartenders with washing glasses and stocking them up.
Even with successes we got complaints that night. We got the typical food was cold and restaurant was dirty. We got the normal food tastes bad and restaurant is not the same.
So when I wrote my boss back I did not explain the complaints. Just one of the successes...
"The manager Tony was very attentive to my autistic child's needs. As a mother I am grateful."
Todd is one of our best servers. He came up to me during craziness and asked me a weird request: "Listen. I got this guest that their kid wants a quesadilla but not brown at all but they want it cooked. I have no idea how we could possibly do that?"
I had nine million things on my mind. During the "crazy storm" of restaurantness I stopped. I looked at Todd and told him I would take care of it.
I went in the kitchen where we were getting killed. On a flat top grill I put down two pieces of wax paper. I lightly buttered the tortillas and added cheese. I flipped the quesadilla numerous times and then put it in the microwave for five seconds.
I cut it and brought it out to the family. I put it in front of the child and he smiled. The mother thanked me and I walked away. I started doing other things. Later the family called me back to the table. The mother asked my name and thanked me again. I told her it was no big deal. She told me it was a big deal.
"We never go out to eat. When we do we have to sit in the bar because my son is loud. He is Autistic and can get loud. He asks for specific food cooked a specific way and we get a ton of eye rolls or comments that the restaurant is too busy to fill our request. The fact that you made the quesadilla was a big deal. Thank you and we will be back."
The hardest part of any job is wondering what you are doing to help society. I come into work and wonder every day if what I am doing is worthwhile. Does making burgers and fries really make a difference?
Sure, it pays my bills. That is how I always looked at jobs. But am I actually impacting people? Of course I made some people angry the other night. It is very evident by the amount of comments we got. The restaurant was dirty and the food was cold. I have gotten those comments for fifteen years. You cannot explain those except by saying you will do better or blame others.
The fact that I got a wonderful comment in the middle of some rough ones made me feel great! For the first time in a long time I can explain one comment. I treat everyone that comes into the restaurant like a human being. I try to honor every request no matter how "silly" they might be. I think that every restaurant manager could take three minutes out of their shift to fulfill a request from a child.
So I emailed my boss how my night went and the normal "I will do better next time," because of the complaints. I also told him that I think for the first time in a long time I did do one thing better... I made a guest very happy.