It's August. Time to enjoy the dog days of summer, lazing by the pool with a trashy novel, some good tunes, a healthy dab of sunscreen and... a dram of Scotch whisky?! Hey, why not? Scotch is delicious -- too delicious to wait for sweater weather to drink it. Especially when there are some great new expressions coming from some tried-and-true brands. They're young, middle-aged and superannuated, finished in all sorts of casks, ranging in price from $40 to $7,000. What's not to love? And besides, aren't you getting sick of mojitos by now?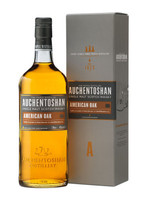 AUCHENTOSHAN AMERICAN OAK (Lowlands; 40% alcohol by volume, no age statement, suggested retail price $40). For those not in the know, a quick primer on Auchentoshan: It's the only single malt exclusively distilled three times instead of twice. That's not necessarily a bad thing -- most Irish whiskeys are distilled thrice -- but it means Auchentoshan's flavor is less influenced by the malted barley from which it's distilled than the wood in which it's aged. Which makes American Oak a pretty big deal. It's the first Auchentoshan expression ever aged solely in American first-fill ex-bourbon oak casks (translation: barrels that have previously been used to age bourbon, but they've only been used once). The result is one hell of a delicious whisky -- light and sweet but with an authoritative spicy kick on the finish. It picks up those beautiful bourbon-y vanilla and caramel notes from the wood, and it mingles with citrus and coconut flavors. A single malt that could work in a tiki cocktail? At $40 a bottle, you can afford to experiment with a Tartan Mai Tai. Having tried it, I can tell you it's not bad, though I prefer it neat in a Glencairn glass.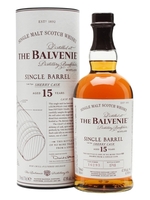 BALVENIE 15 YEAR OLD SINGLE BARREL SHERRY CASK MATURED (Speyside; 47.8% ABV, aged 15 years, $100). Each new expression of the Balvenie is another brushstroke on the canvas that is the amazing career of malt master David A. Stewart. 52 years into his run at the distillery, he's got nothing left to prove, but he just keeps on truckin'. His latest creation, aged in Oloroso sherry casks, is heftier than many Balvenies; that classic honeyed vanilla flavor is burnished with stone fruits, burnt sugar, a little pepper, even (to my palate) a bit of tobacco. There's no pussyfooting around here -- this is some serious stuff. If you like sherried whiskies, it's essential. If you're not a fan, it's a great place to start experimenting. Another job well done for David Stewart, and as always, I can't wait to see -- and taste -- what he's up to next.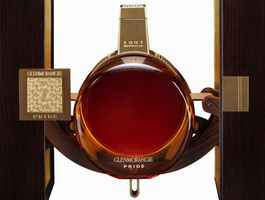 GLENMORANGIE PRIDE 1978 (47.4% ABV, aged 34 years, $5,800). At last year's NYC WhiskyFest, I managed to "liberate," via an empty water bottle, a few ounces of the Glenmorangie's legendary Pride 1981 which had been poured for non-atendees at a seminar, and otherwise would have wound up down the drain. I mention this to show off a little, sure. But it did enable me to try both the Pride '81 and the new Pride 1978 in the same evening, so I can give you a little A-B compare/contrast deal. The 1978 was aged for 19 years in traditional used American bourbon oak casks, and then finished for an astonishing 15 years in casks which had held a French Bourdeaux wine. Does it pick up any of the vineyard vibe? Oh yes indeed. The finished product has a lot of gravitas; this is a dram that demands your full attention. The nose is rich and fruity, reminiscent of apricots and peaches in caramel sauce. The winey notes come through on the palate, along with lots and lots of oak plus hints of clove, chestnuts, dark chocolate and coffee. It's richer and oakier than the 1981, which is more on the fruity/spicy side. If you love Scotch whisky and enjoy lighting your cigars with $50 bills, I highly recommend both.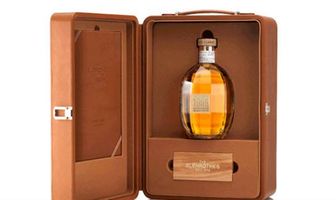 THE GLENROTHES 1969 EXTRAORDINARY CASK (Speyside; 42.9% ABV, aged 44 years, $7,000). The fact that it was distilled the day I was born gives me some added emotional investment in this astonishingly rare (133 bottles) whisky. And I just wish I had aged as well as Cask No. 11785 has. No crow's feet or unsightly bulges here; its bright golden color and gentle, herbal opening make it unusually sprightly for a whisky that's spent close to four and a half decades in wood. The cinnamon-ginger spices in mid-palate and the long, grainy finish ensure that the "extraordinary" in its name isn't an exaggeration. The liquid is housed in a gorgeous package, complete with a book about the history of the Glenrothes and even a wood plinth from the actual barrel. It makes a great investment or a tremendous gift -- especially for someone who was born the day it was distilled, hint hint.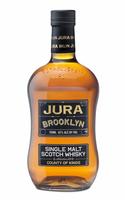 JURA BROOKLYN (42% ABV, aged up to 16 years, $60). With all due respect to Jura, which produces some very fine whiskies, the whole concept of Jura Brooklyn is a goofy one. Apparently, the rocky Scottish isle of Jura and New York's most annoyingly hipster borough are the landmass equivalent of brothers from another mother, or some such. So it was only natural for Jura to make a whisky with Brooklyn sensibilities. Distiller Willie Tait and the Jura crew consulted some of BK's finest culinary minds, including reps from Buttermilk Channel, Brooklyn Brewery and the Bedford Cheese Shop to help select the final blend. The result, as you can imagine, is quite good. It doesn't make me want to grow a bushy beard or listen to Parquet Courts, but it does make me want to order another dram. Aged in used bourbon, Amoroso sherry and pinot noir casks, it's a big, fruity whisky with just a wisp of smoke and a fair amount of spice, able to stand up to the finest eats Brooklyn has to offer (it was paired with everything from chocolate to fried chicken before the final blend was chosen). So yeah, mock if you will. I might even encourage your mockery. But don't pass up a glass of Jura Brooklyn if it comes your way.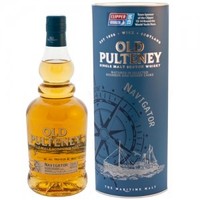 OLD PULTENEY NAVIGATOR (Highlands; 46% ABV, no age statement, $50). Navigator is one of the latest examples the no-age-statement trend that's been sweeping through the whisky world for the last year or so. Losing the age statement (and adding a catchy name like "Navigator") enables the distiller and blender to create a product that's focused entirely on taste rather than age. It also gives the distillery an escape hatch of sorts if it's running out of aged stocks. Or both. Navigator looks young -- it's a very pale amber, maybe a little darker than straw. It's quite sweet up front, like tea with lots of honey and lemon, before picking up salty sea air and cereal flavors midway through. The finish is long, dry and spicy. It's very pleasant, with lots of bold, in-your-face flavors, but compared to, say, Old Pulteney 17 it's just a wee bit disjointed. Perhaps a bit more aging -- with or without an age statement -- might help Navigator chart a smoother course.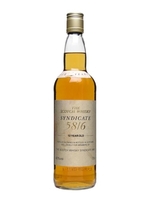 THE SCOTCH WHISKY SYNDICATE 58/6 (Blend; 40% ABV, aged 12 years, $165). The name alone piques the interest; it sounds like a whisky made by James Bond or something. And sure enough, there's an interesting story behind it. According to legend, in 1958 10 casks containing a blend of 18 rare single malts and 4 grain whiskies was discovered in a warehouse owned by a whisky blending and bottling company. The owners of the company let it age until 1966, by which time it was 12 years old, and then bottled it for their own use. They liked what they tasted and decided to build up stocks by aging the same blend of whiskies using the solera method, which is... well, check it out here. After aging, the whiskies are married and finished in 4 year old Oloroso sherry casks for an indeterminate time.
Syndicate 58/6 is now available to the public, but there's not a lot of it out there, and it'll cost you -- it's one of the pricier blends out there, in the Johnnie Walker Blue Label ballpark. But it's delicious. It's light, as befits a blend, with sweet honey and sherried notes on the opening, a super-smooth mid-palate, and caramel, toffee and spice on the finish. It's so easy to drink that you may wind up on the floor, clutching the empty bottle to your chest, before you know what hit you. I'm not saying it's happened to me, of course....