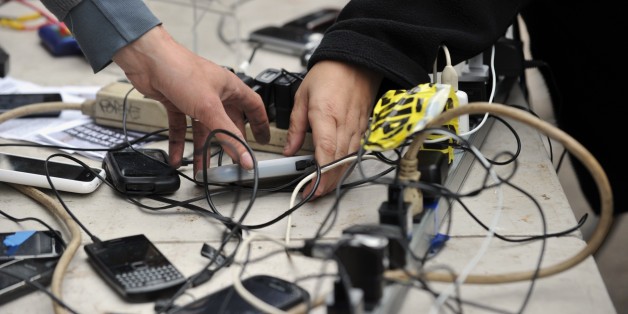 I clearly remember the Plainfield, Illinois F5 tornado that hit when I was in high school because I recall being shocked by how sad and random it seemed and how we high school students tried, in our own little ways, to help by rallying volunteers and money to support those affected. It was just a couple of suburbs away and I remember it feeling so real and so close to home.
A decade and a half later while working at Microsoft as part of a world-wide team called the Microsoft Technology Centers, I and others worked as volunteers in support of disasters starting with Hurricane Katrina and later Cyclone Nargis in Myanmar, the H1N1 flu pandemic and the Haiti Earthquake amongst others. During that time, technology evolved quickly from a primarily "work-centric" involvement in our lives to becoming a core part of nearly all aspects of our lives. Individually, and as a team of volunteers, we saw first-hand how our passion and skills in technology can be valuable for humanitarian response organizations because the right technology can enable quick and reliable access to information during emergencies. I realized then just how impactful it can be to have technical solutions in place before disaster strikes as I saw the first one we'd built -- which helped connect people with loved ones -- put to use not only in the aftermath of Katrina, but reused for future responses.
Now as the Chief Technology Officer for Microsoft"s Disaster Response team, I am often asked how technology can be used to advance the different missions of the disaster response community. I recently read a statement from the Red Cross' World Disasters Report that said it well: when disaster strikes, access to information is "just as important as food and water."
I believe that the role of technology in disaster response is to connect, inform and ultimately help save lives by giving governments and responders the means to rapidly communicate, not only with one another, but also directly with citizens. There are many ways to go about this, but there are two key things I believe will achieve this faster: first, working collaboratively with others in the industry -- technical experts, nonprofit organizations, analysts and the like -- to collectively share insights and analyze findings so we are all better equipped to holistically respond to disasters as a unified front; and second, identifying standard needs that typically arise during disasters so we can proactively get ahead of building out solutions to address them in advance.
I recently had the opportunity to go to the White House to talk about a solution we've recently created, which is built upon work done in response to the Boston Marathon bombing in April of 2013. A team of colleagues and I shared with emergency managers, first responders and technical entrepreneurs the story of its evolution from original concept through to when it became an official offering for in-kind deployment during response to disasters. Known as the Yammer survivor network, the solution aims to connect and provide a support system for survivors and responders as they recover and rebuild. It has been used not only to deal with the trauma of the Boston Marathon bombing, but to find healthcare providers, and keep in contact with others who shared the experience. Some of the injured -- including those who lived far away -- even used the group to organize trainings to run the marathon the following year.
Building solutions proactively and collaborating is what organizations can do but each of us as individuals can also take simple steps with technology to be better prepared in the event of a disaster.
There are a number of tips to start with on the U.S. federal website, www.ready.gov/september, especially during the month of September which is National Preparedness Month in the U.S. Also regardless of what technologies you have in your life and which company manufactures them, it is likely the technology you have at your fingertips can quickly and easily help you prepare now -- like by backing up your important documents and personal photos to the cloud. My team will be posting information to this effect throughout the month at our blog and on Twitter.