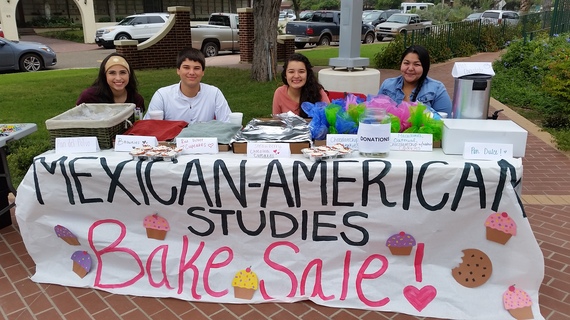 Students from Mission High School, Mission, Texas. Photo used with permission.
_________________________________________
". . . it seems to me to strengthen the argument that the state's regulation is intended with discriminatory intent to hold back a given group of the student population." -- Judge Richard Clifton, U.S. Court of Appeals, Ninth Circuit, "Maya Arce et al Vs Huppenthal."
No state has passed a state-wide law requiring Mexican American Studies in schools. And, Arizona is the only state of the union to pass a law actually prohibiting it. However, the above quotation from the court case against the Arizona law seems to predict that it might be on the verge of being overturned-if America is still America. The decision is due by July.
However, neither California nor Texas are waiting. Californios and Tejanos are taking matters into their own hands and in the process have launched the MAS race, seeing which state can offer más MAS courses at more schools, fueling a Renaissance for Ethnic Studies.
California Takes It Local:
In California, Ethnic Studies advocates have won major victories through local school boards. Recently, Los Angeles Unified School District voted to require Ethnic Studies for graduation. This was followed by the San Francisco school board voting unanimously to require all of the city's public high schools to offer ethnic studies courses.
This tactic was first enacted by El Rancho Unified School District, after community organizers won 2 school board seats.
Texas-Sized MAS:
However, the number of California schools with MAS courses could pale in comparison to the Tejano plan to implement MAS in 100 Texas school districts.
Tejanos are taking this approach into hyper-drive with the 2015 NACCS Tejas Foco, the annual regional conference of the National Association for Chicana and Chicano Studies, February 26-28, at Lone Star College-North Harris, in Houston, Texas.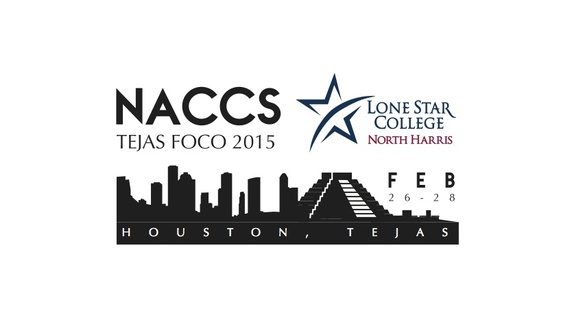 The conference consists of the expected scholarly presentations, but this year's assembly features more involvement by high school students, undergraduate students, community members, and elected officials for over 90 panels.
The culmination panel features policy makers and is titled "Getting Mexican American Studies into 100 Texas school districts". Confirmed panelists include Ruben Cortez, Texas State Board of Education; Dr. Adriana Tamez, Houston Community College Board of Trustee, and Art Murillo, Lone Star College Board of Trustee, and Juliet Katherine Stipeche HISD School Board Trustee, among others.
For his advocacy for MAS at the state level, Ruben Cortez will be receiving the inaugural Gus Garcia Award, named after the late-Tejano lawyer who led the first legal team of Mexican Americans to try a civil rights case at the U. S. Supreme Court.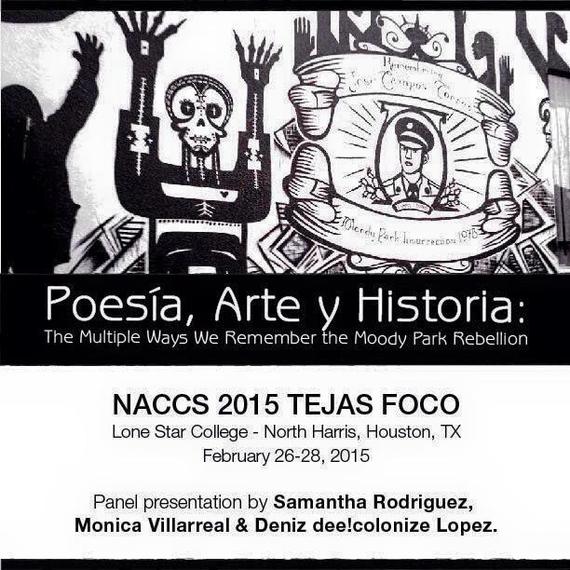 This year's Tejas Foco planning committee developed 5 tracks to help attendees who are new to conferences choose which of the up to 15 break out panels they want to attend during each one of the scheduled 6 sessions. Of course, you could just pick panels at random and you still would not go wrong. Most attendees are stunned at the number of intellectuals, writers, and activists who attend the Tejas Foco. We just wanted to make choosing a little bit easier. The tracks are:
Teaching MAS, Teaching M.A.S. Más-because we have many strategies to share to thrill students with MAS, Student Panels, Environmental Justice & Librotraficante Studies.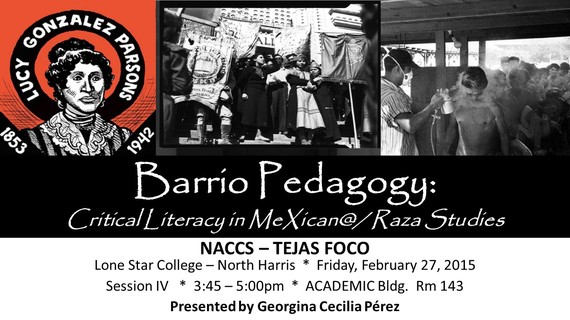 Librotraficante Studies: Houston is the base of the Librotraficante Movement which was created to defy the banning of Mexican American Studies in Arizona, and to champion Freedom of Speech and Intellectual Freedom. This track will feature panels about the evolution of this grass roots campaign that is making an impact locally, nationally, and internationally. You'll also get an update on the status of the court case against Arizona's ban of Ethnic Studies. You will also be the first to find out about the major caravans, tours, and conferences planned for the near future.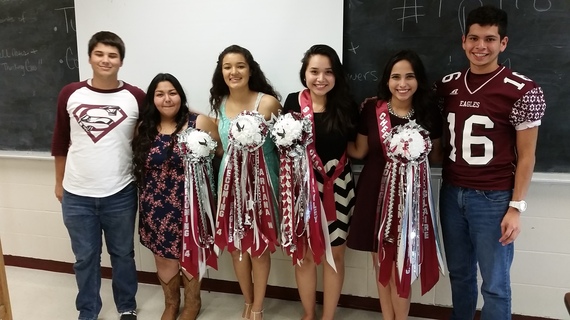 Mission, Mission, Texas
But the real stars of the Tejas Foco will be the students, families, and teachers from Mission High School in the Rio Grande Valley. They are one of the first to implement MAS as a dual credit course in the state.
Although, there are many ways to implement MAS in high schools, teaching MAS through dual credit courses is a powerful option that allows teachers the flexibility to incorporate material the same way college professors are accustomed to.
Mission Valley High School teacher Victoria Rojas will lead a workshop titled: "How to Implement Mexican-American Studies in Your High School", Friday, February 27, 2015 10:30 AM - 11:45 AM in ACAD 139, for the Tejas Foco.
Stefanie Florez, a Mission High School student, explained in an essay why this is important to her:
"In order to have a functioning society, citizens should be familiar with other cultures. We need to embrace and celebrate different cultures in the U.S. because America is a melting pot. Therefore, I believe that having cultural studies, like Mexican-Studies, can not only improve our society, but also the relationships between different cultures, and preserve cultural heritage like my own."
The Texas Student movement is also prevalent on college campuses. Students from the Texas Tier I school Texas A & M are not only scheduled to attend the conference and conduct workshops, but they are scheduled to bid to host the conference in 2017.
The Aggies will discuss their work in creating a Latin/Mexican American Studies Major. Their panel is titled: LMAS: Finding our roots deep in the Heart of Texas scheduled for Friday, February 27, 2015 2:15 PM - 3:30 PM in CMED 202/204 for the Tejas Foco.
There are now several universities either revitalizing or initiating their MAS programs. Diana Valencia, a member of the Mexican American Studies Club at UTRGV, home of the Vaqueros, said the following about student' demands for a MAS major. "The area of South Texas has suffered everything from the conquest and thieving or our lands to segregation and discrimination. The area, so rich in its history and diversity, has not finished suffering from the neglect and institutional racism that our educators seem to be condoning. We have had enough of the people of our region not knowing what's going around them and what their people have done in the South Texas area. The movement continues. We fight for studies of the cultura y historia of the Raza people."
The Tejas Foco will also feature the largest MAS student contingent in years Saturday, February 28, 2015 Noon - 1:45 for "MAS Unidos" in ACAD 126. All college and high school students are invited to attend this statewide coalition and have their voice heard.
Going back to our opening paragraph, now, there is more research to prove MAS courses help our youth succeed in school.
According to the Cabrera Report, students from the Tucson Unified School District who took the now-outlawed MAS courses were more likely to finish school:
"MAS students were 108% more likely to graduate than non-MAS students.
MAS students passed the standardized math test 140% more than non-MAS students."
To paraphrase Judge Clifton, Discrimination is the only reason not to implement Mexican American Studies.
Arizona's ban of Mexican American Studies epitomized the decay of Freedom of Speech and Intellectual Freedom in America. Our Arizona familia's defiance of the ban inspired Tejas and Califas to fight for our history and cultura. Together, we have launched the Chican@ Renaissance that will deliver Ethnic Studies for everyone, so that everyone's story can be told.
Welcome to the Chican@ Renaissance.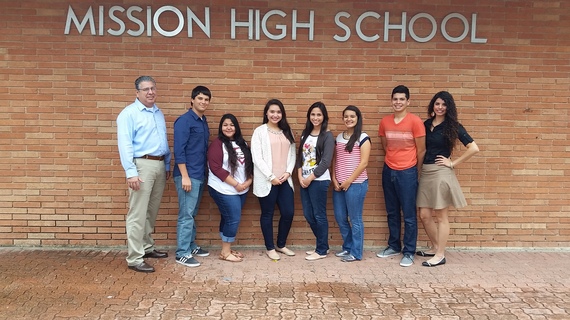 The Tejas Foco is continuing efforts to raise funds to defray the costs of attending the conference for Mission and local high school students.
The Tejas Foco is also raising 100 copies of the book Chicano! The History of the Mexican American Civil Rights Movement to provide class room sets of 25 for 4 Librotraficante Under Ground Libraries in Texas. The book is banned in Arizona.