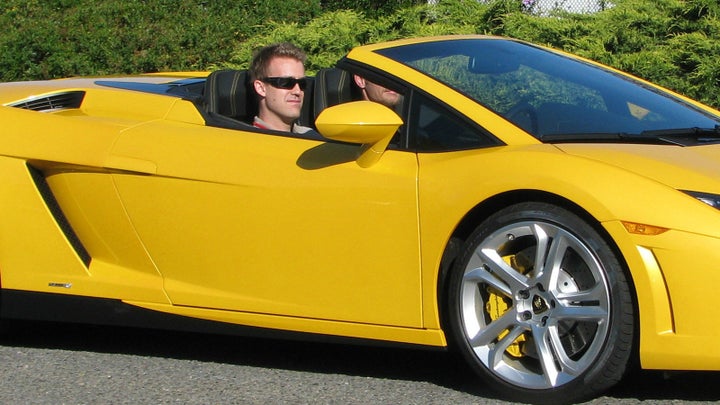 Years ago, a close family friend said to me, "If you do not have your health, you have nothing." At first I was taken aback by this; the comment was harsh and scary. No one wants to think they have nothing. But in reality, it is true. So many things in our lives distract us from taking care of the body we are given. We all have different perceptions of what "health" is according to how and where we were raised, and who raised us. If we are alive, we are automatically granted the responsibility to be good at taking care of ourselves or eventually it leads us down a rough road.
Even with the massive overwhelming information available on how to be healthy, people still eat profuse amounts of artificially injected food, sit too long during the day or stress and do nothing about it. Even with hopeful new year's predictions from people like Mike Weisman of The Values Institute at DGWB, who said, "The great majority of Americans would rather be considered healthy rather than wealthy," people are not following this predicted 2012 trend. Are you one of those that are missing the hopeful trend of giving up your Porsche for a hot, healthy heart? You may love your Lamborghini, but how long will you be driving it if you run out of gas?
A recent personal experience brought more clarity to just how delicate our humanistic motor systems can be. I was driving my children to school and as usual, was rapidly planning all the possible morning tasks I could fit into a small window of time before Pre-K dismissal. Luckily, as we approached the school parking lot, my list seemed under control. Following the goodbye kisses, I climbed back into what I thought was a safe Jeep and started to drive. Within just a few blocks I heard some clanking, and decided to test my newly-installed brakes. Almost instantly, I was shocked and horrified that there was no resistance as I pushed, pumped and tried every other little "test your brakes" technique. Luckily, I was upward on a hill and able to pull over onto a soft shoulder that stopped the car. Sitting along the side of the road I thought -- that could have been it. That could have been my end if I was on the highway, on a hill or approaching a stoplight... The list could go on. But I will spare the drama and share the lesson instead: If you do not have brakes in your car, it is similar to not having your health and eventually, both mean a hasty chase to your end.
So with that said, are you speeding somewhere without any breaks? What pursuit of "health" are you taking and what is going to keep you pursuing it? What makes not only your car run smoothly, but also your brakes function? When we are healthy, we can clearly stop and go when we want. A healthy mind and body give us the options comparable to being in the driver's seat of our own car. Before chuckling at the fact that we are comparing cars to bodies... Be thankful for the one-stop shopping advice!
Six Tips for Your Auto-Body. They provide the car advice, we provide the body advice.
Know your vehicle -- know your body.
You would not bring your car in for repair if it just needed some gas. List and seek medical advice when things are not running the way they should. Also, you should feel comfortable with your "body mechanic." If they are not providing repair the way you deem appropriate, seek a second opinion. Remember mechanics and doctors are both human, some better at what they do than others.
Protect your car from winter wear -- keep your immune system up to fight those winter colds.
We all get run-down from time to time, but if we let this go into the dead of winter we are a breeding ground for the flu, other viruses, sinus infections and more. Start in the fall by consuming all the immune-boosting oldies: veggies, chicken soups, garlic and onions. And do not forget the powerhouse probiotics available now in so many ways, including in vegetarian and vegan sources -- even cultured coconut!
Keep up with oil changes -- omegas, healthy fats or fish oils, anyone?
Our cars need clean oil, we need clean fats. Up the ante of healthy fats and try to avoid the bad ones. Best bets: avocado, flaxseed, salmon, or walnuts, and coconut oil has also made a comeback. Be creative with your recipes, combining things beyond your regular go-to faves. Make a flaxseed pancake and top with blueberries sautᅢᄅed in coconut oil, or wrap your turkey around an avocado slice for a quick lunch on your way out the door.
Check car fluids often -- are you well-hydrated?
The winter may not seem as important of a time to stay hydrated because we are not sweating per se; but being stuffed inside with the heat pumping is also dehydrating. If you are too chilled to drink a cold glass of water, try herbal teas instead -- ginger, honey and lemongrass is a trending combination.
Treat your car with respect -- treat your body with respect... always.
This is a life lesson. Do not wait until you are diagnosed, shocked or endangered by a life threat to make a health change. Take daily steps beginning with simply being thankful for the body you have been granted.
Do minor repairs before they become major -- need we say more?
Across the board, early detection is best. Be finely tuned into you. Listen to your mind and body; when something is off in your system, take care of it. Remember your "vehicle" is not a rental.
For more by Traci L. Stanard, CPT-NSCA, CWC, click here.