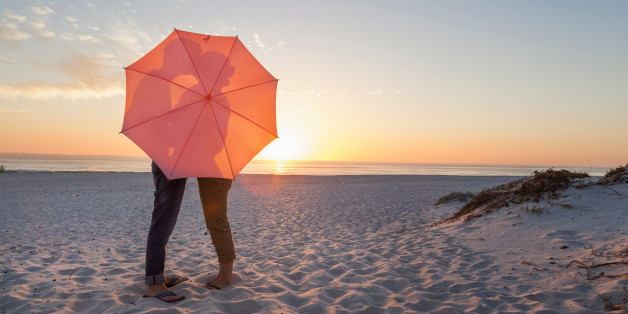 Imagine sipping Argentina's finest wines with the snowcapped Andes in the distance. Sailing the fjords of Finland while the midnight sun shines down. Or taking in a live opera under the stars in the high desert of Santa Fe, New Mexico.
These stirring scenarios have one thing in common: a gorgeous backdrop tailor-made for romance. "We're all starring in the movie of our lives," declares Susan Moynihan, founder of The Honeymoonist, a boutique travel-planning company for luxurious romance experiences. "And a beautiful setting makes you feel more beautiful -- you want a setting that matches your mood."
Sometimes it's not just the usual hot spots that hit the spot, though. In compiling our favorite romantic summer getaway, we looked further afield than staples like Rome, Bora-Bora, the Greek Islands, and Paris. (Don't worry, we'll always have Paris.) We even let another of New York's boroughs steal our hearts away from perennial favorite Manhattan.
"Part of the goal for a romantic trip is to get out of your routine and away from everyday stresses and surroundings so you can focus on each other," Moynihan says. "Going to a destination that is distinct and different from your everyday life helps create that mood and magic."
Find out where you two can create some magic of your own this summer.
PHOTO GALLERY
Best Romantic Summer Getaways
--Emma Sloley
See All of the Best Romantic Summer Getaways

More from Travel + Leisure
World's Most Romantic Hotels
Vote for America's Favorite Places
America's Best Towns for July 4th
Beautiful Beaches to Visit in 2014
America's Most Romantic Restaurants