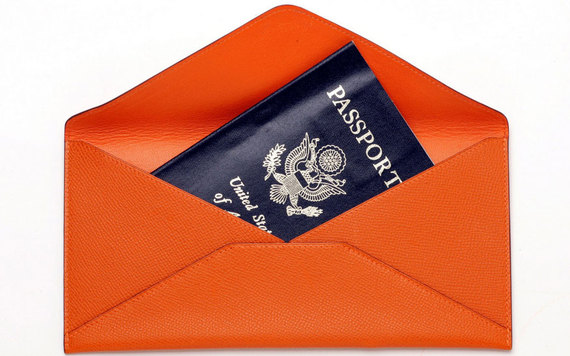 Photo: LA Times via Getty Images
Later this year, the U.S. will start issuing passports with a new design, created to be more resistant to fraud and forgery. We don't know what it looks like, so we can't show you, but here are some of the changes to expect.
RELATED: 19 Photos of Paris Proving There Is No Bad Angle in the 'City of Light'
Paper Gets Cut
The bio page will be made from polycarbonate that allows the photo and data to be laser-engraved on it.
RELATED: Best All-Inclusive Family Resorts
Laser with an Angle
Tearing out or subbing in pages will be more difficult, since the passport number will be cut through all pages with conical laser perforation, which makes holes that get smaller from front to back.
RELATED: It List 2016: the Best New Hotels on the Planet
Inks Are Inventive
Some designs on the pages will be raised, or "tactile." Special ink will appear to be green or gold, depending on the viewing angle.
More from Travel + Leisure:
World's Best Airlines for In-Flight Service
World's Worst Airlines for In-Flight Service
Best Places to Travel in 2016
--By Sara Clemence