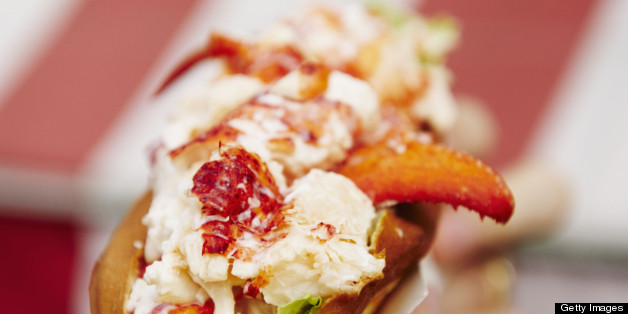 One of the best ways to explore a new city is via food, and one of the best times of year to taste a local favorite is summer. When planning this year's summer escape, consider touring the country taste testing some of these mouth-watering summer bites.
Here's just a smorgasbord sampling to whet the appetite:

Clambakes, Lobster Rolls & Cape Cod: If you're a seafood lover and you haven't been to the Cape for an authentic clambake or lobster roll, you're missing out. From road side stands to a clambake pit on the beach, the Cape is dotted with local favorites for these seafood staples. Plus in New England it's never too hot for a cup of hot New England clam chowdah.
Hot Dogs & Chicago: There's no shortage of nationally-renowned hot dog stands in Chicago. From the foodie to the local, people flock to these establishments for arguably the best hot dog in the nation, bearing the city's name -- that traditional Chicago dog on a poppy seed bun topped with yellow mustard, white onions, sweet pickle relish, tomato, peppers, dill pickle and a dash of celery salt.
Salt Water Taffy & The Jersey Shore: As a New Jersey native, there's one smell that is forever ingrained in my mind from childhood -- the aromatic blend of the salty ocean, the hot wooden boards of the boardwalk and the sweet fragrance of salt water taffy. Thankfully this pulled, sticky sweet created as an Atlantic City gimmick took off as a local favorite, with flavors today spanning from peppermint to cotton candy to peaches and cream.

Barbecue & Texas: A barbecue in Texas isn't just a summer tradition, it's a way of life. And you can literally travel the enormous state by finger-licking different styles of barbeque based on each region. East for its slow-cooked beef marinated in sweet sauce; Central for its meat rubbed with spices; West for meat cooked directly over mesquite wood, with a bitter flavor; and South for its meat slathered in thick, molasses-based sauces.
Shave Ice & Hawaii: It's shave ice not shaved ice to the locals, but regardless, it's a summer treat that started in Japan, made its way to the island state and spread through the U.S. While I've made some interesting, if not suspect, flavor creations with my childhood Snoopy Snow Cone Maker, locals have the benefit of amazing natural ingredients like guava, pineapple, coconut cream, passion fruit, kiwi, mango and lychee. One of the best places to try some shave ice is Haleiwa on the island of Oahu, where this icy favorite is a signature dessert.
Fish Tacos & San Diego: This local delicacy has literally hundreds of establishments dedicated to it throughout the San Diego-area, offering unique takes on a beach-bum favorite. Fried or grilled? fast-food or upscale restaurant? You can join the area's great debate by trying them all and deciding for yourself. And the best part is most fish taco eateries are a stone's throw, if not on the water, offering a taco with a view.
For more great summer eating treats, check out our Local Deals, with offers from top-rated restaurants around the U.S.

--Chris Vassil is a Travelzoo Deal Expert based in Toronto, Canada. Travelzoo has 250 deal experts from around the world who rigorously research, evaluate and test thousands of deals to find those with true value.