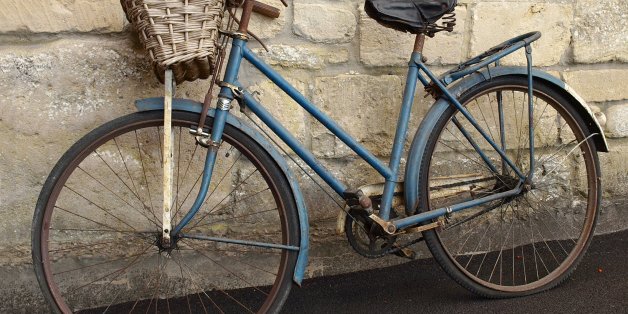 No longer just for hipsters and school kids, the bicycle is on the rise with European-style bike share programs recently launching in Chicago, New York and soon, San Francisco - even sprawling Los Angeles. Bike sharing is easy and extremely affordable (in Chicago, unlimited use for 24 hours is just $7 -- less than the price of one cab ride). Bicycle infrastructure, including protected lanes and bike-specific traffic lights, is gaining tremendous traction in cities. Trails and routes are more simple to find than ever, thanks to tools like Google Maps turn-by-turn biking directions.
This is all great news for travelers, as exploring a new place by bike is thrilling and more memorable than a bus, car or taxi ride. When you bike through a city, you are not just traveling through it, you are a part of it. Slow down a bit and you can hear, smell and take part in the place you are visiting. (Not to mention, it's a great way to justify all the luxurious dining you have planned for your vacation).
Riding bikes lets you cover more ground, too, which is especially key if you only have a day or two. Whereas hours on foot might take you a few miles, a few hours on a bike can lead you through an entire city. You'll see more than you had planned to and your feet will be less tired at the end of a long day. If you're not sure about venturing out on your own, bike tours are an excellent way to learn about a new place, and always include rentals, helmets and a guide to show you the best route.
The next time you're in a new town, give exploring by bicycle a whirl. Close to 20 U.S. cities have established bike share programs, including travel hot spots like Miami and Washington, D.C. (a U.S. bike share pioneer), and nearly all visitor-friendly areas offer daily bike rentals. I promise you a ride -- and vacation -- you won't soon forget!
Travelzoo Tip: Hotels are on the bike bandwagon too. Many properties on Travelzoo in bike-friendly areas include free or discounted rentals with an overnight stay.

Kelsey Mesher is based in Chicago. Travelzoo has 250 deal experts from around the world who rigorously research, evaluate and test thousands of deals to find those with true value.