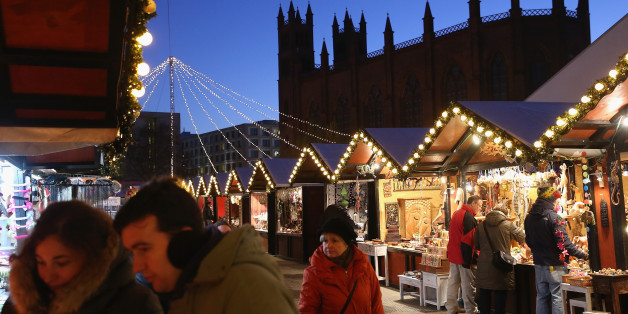 Instead of hibernating when the colder climates arrive, book a European vacation between November and March to save big bucks and explore without the swell of summer crowds.
Off-Peak Savings
The months surrounding the holiday season are considered off-season throughout Europe. Flight prices are slashed, and many hotels, especially small, family-operated properties, are less expensive in the slower season. The best way to maximize your flight dollars is by flying Monday-Thursday (weekends are often a $50-$100 surcharge) as well as including a connection, rather than flying direct. Thanksgiving can be an especially good time to go -- holiday fare hikes usually only impact travel for Christmas and New Year's.
Indoor and Outdoor Activities
Sure, this isn't the ideal time to people watch at a canal-side cafe in Venice but winter is the best time to catch a play or opera at a world-famous concert hall as theater season is in full swing. Top-notch skiing and snowboarding trails stretch from Spain to Switzerland, find lift ticket deals at Ski Europe. For an authentic winter experience in Scandinavia, take a husky dog sled ride or explore the foreign terrain on a snowmobile tour. While Northern Europe sees as little as four hours of sunlight during the coldest months, darker days allow for aurora borealis (Northern Lights) sightings across the skies of Scotland, Scandinavia and Iceland.
Holiday Celebrations
Traditional markets have lined the continent's streets each December since the Late Middle Ages. Celebrating the season of Advent, merchants in German-speaking countries offer seasonal treats such as gingerbread and marzipan while children's choirs serenade the crowds with Christmas carols. Choose under-the-radar celebrations in smaller towns in Austria and Denmark or Bratislava to avoid the tourists and commercial blitzkrieg found in Vienna, Copenhagen and at many German festivals.
Climate Changes across the Continent
Still considered off peak, destinations such as Greece and southern regions of France, Italy and Spain enjoy comfortable weather in winter. Temperatures in Athens rarely dip below 60 degrees between December and February (summer days peak at over 100 degrees), perfect for touring the ancient ruins without risking heatstroke. Soak up the sun on Mediterranean beaches when the masses have packed up the swimsuits for the season.
Many regions of Europe are most picturesque during winter. Take a break from skiing to warm up with hot chocolate in a quaint Swiss village, wander Prague's medieval and snowy streets or get lost in a fairytale as ice embraces the turrets of castles dotting Germany's forested landscape. Take winter to the extreme in Sweden or Finland where tourists can sleep in an ice hotel and join locals in the tradition of jumping in ice-cold lakes before a steamy sauna.
Consider a Cruise
Snowbirds who prefer to hit the water in winter can find cruise deals in the Mediterranean as well as along the rivers of Northern Europe. Unlike in summer, many ships struggle to fill cabins even just weeks before sailing, bringing prices down last minute. Most cruise lines accept U.S. dollars onboard rather than euros helps the American traveler's money go farther than on land.
Before You Go
Double check all routes planned for your travels are open year round. Some ferry, bus and rail routes are closed seasonally by weather or timetables are limited off-peak. Museums and galleries often modify schedules after the high season; be sure to call ahead or check websites before penning an itinerary. As always, pack layers, rain or snow gear, and appropriate footwear for outdoor activities.
Get started on your European vacation planning.

-- Elisabeth Barker is an editorial associate based in New York City. Travelzoo has over 250 deal experts from around the world who rigorously research, evaluate and test thousands of deals to find those with true value.