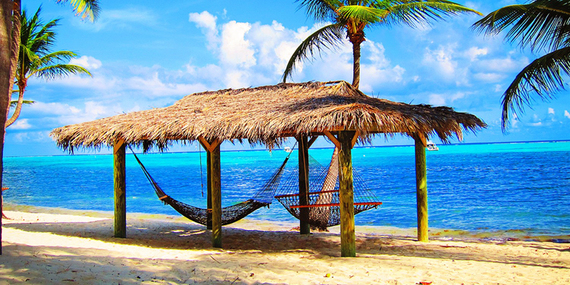 This year's average tax refund is about $3,000 so far, according to USA Today. Lucky recipients of the coveted U.S. Treasury check will find some good travel deals to fit budgets both big and small for trips they can take throughout the rest of the year.
$250 and less:
Twenty-three miles of beaches for lounging or sand castles plus 300 miles of inland canals equal savings for early summer travel in Fort Lauderdale. Weekdays at Hyatt Regency Pier Sixty-Six are $109 per night, 40% off current rates May 18 - Sept. 30. The resort sits on the Intercoastal Waterway in a tropical haven and is also offering breakfast, a room upgrade and Wi-Fi with this deal. Weekends are $30 more per night. Travelzoo Tip: For more deals and information on this sunny southern Florida locale, check out our Featured Destination page.
Wander through 19 museums and galleries -- plus a zoo -- all at no cost in Washington, D.C. Start your exploration from the Capitol Hill Hotel where one-bedroom suites are now $109 per night on weekends April 13 - Sept. 7. Jet to the capital just in time to attend some popular D.C. festivals such as Jazz Fest (June 5-16), or to marvel at the fireworks over the monuments over the Fourth of July.
$1,000 and less:
Paradise sans passport is now accessible with a three-night stay at a Conde Nast Traveler Top 20 Hawaiian Resort: Mauna Lani Bay Hotel & Bungalow. At $699 for two people, save more than 60% on the Big Island for travel through September. Accommodations boast ocean views, and the grounds feature a spa, fitness club, tennis club and two golf courses. Visit Fly.com for cheap flights to Kona.
Cross the border -- the northern one -- for several spring and summer escapes our Canadian Deal Experts have uncovered. No need to cross the pond for some French charm, you can find it in Quebec at Le Champlain Hotel where an overnight stay, a prix-fixe dinner and a bottle of bubbly are now $154 per night or $235 for two nights. For the equestrians, consider this western-inspired trip in the Rockies from Holiday on Horseback. CNN Travel lists this $321-per-person trip among "the world's great horse treks."
$2,500 and less:
Embark on a seven-night South American adventure -- including an Amazon River ride -- for $1,199 per person for late-summer dates. Savings are about600 on competing packages on this rare itinerary that includes crossing jungle bridges, visits to volcanoes and the chance to straddle the equator at the Middle of the World monument. Roundtrip air from Miami is included.
Once a haven for pirates, the Cayman Islands is now a playground for families, couples seeking sun and travelers looking for some of the world's best scuba diving and snorkeling. Underwater adventurers will revel in this weeklong all-inclusive scuba vacation on Little Cayman for $2,225 per person. Save100 on a la carte pricing when booking September - October. Choose from more resort deals or vacations on the sugary sands in the Caribbean on our Featured Destination page.
-- Antoinette Fadera is a producer at Travelzoo and based in Chicago. Travelzoo has 450 deal experts from around the world who rigorously research, evaluate and test thousands of deals to find those with true value.
PHOTO GALLERY
15 Ways To Save On Eating Out