AfterEllen.com is Logo's site for lesbians and bisexual women in entertainment and media, which means we pride ourselves on knowing all kinds of Sapphic pop-culture facts. Each week we'll share some of the best tidbits on The Huffington Post in our new series, "Best Lesbian Week Ever."
Here's who and what was on our raging gay radar this week.
The Good Wife's good sex scene: With no kissing or camera showing the below-the-shoulder action, Kalinda and Lana shared the hottest two-minute foreplay CBS would allow.
Erin Foley's stand-up job on Conan: The out comedian made her late-night debut and announced that she plays softball and loves sports. "Sometimes stereotypes are true!"
"Brittana" do it duet: Brittany and Santana sang "I Wanna Dance with Somebody" on this week's Whitney Houston episode of Glee. They even changed the words to "I need a woman who'll take a chance." Ladies, we've seen enough of you dancing together. We need more!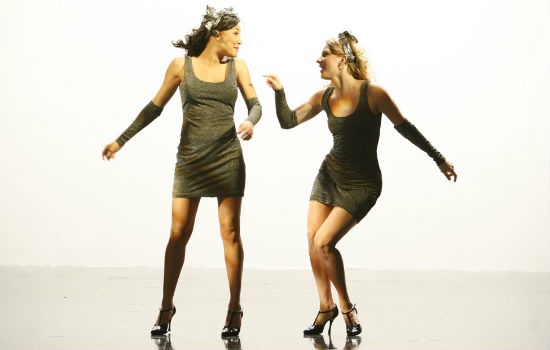 Photo from Fox
Stephany Lee's best week ever: The New York Times followed the journey of the out wrestler as she qualified for the summer Olympics and got married to her girlfriend this past week. When in Iowa, do as the Iowans are allowed to do.
Putting the L in the GLAAD Awards: Ellen opened the Los Angeles awards show with a joke about Betty White being gay, and Hot in Cleveland tied for a win with their "Very Special Lesbian Episode." Cher upstaged everyone with her afro, but the lesbians forgive her because of Silkwood.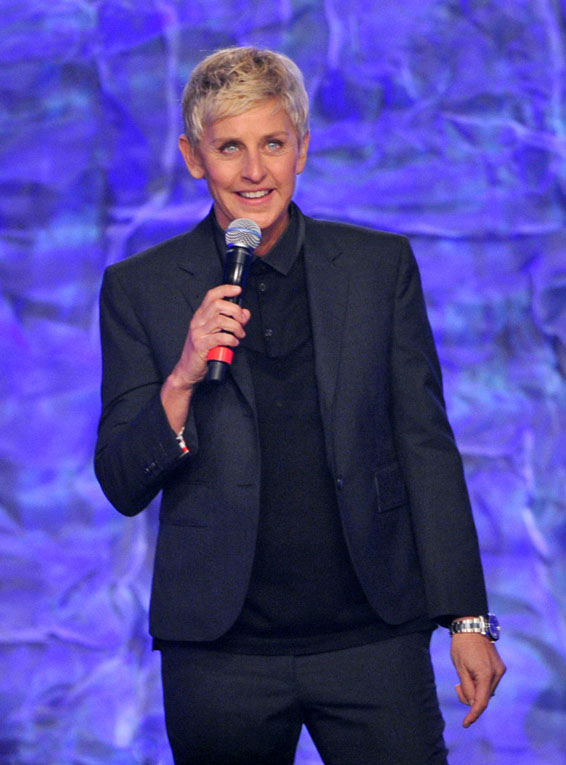 Photo from Getty
Rosie stays relevant: After moving back to New York, Ro came back to TV by joining The Today Show's professionals panel. She kicked things off by saying Lindsay Lohan didn't deserve to play Elizabeth Taylor in the upcoming Lifetime biopic Liz and Dick -- to which we say, "It's on Lifetime. How good does it really have to be?"
ABC gives us more gay: The network picked up a New Zealand show, Super City, with a closeted lesbian gym teacher character, and hired an out writer to work on a new adaptation of a Mexican teen series for its ABC Family channel. Plus, the women on Don't Trust the B in Apt. 23 pretended to be lesbians to get a foster child on this week's episode. Does all this make up for Work It? Will anything ever?
Hulu knows its audience: A new LGBT category has films and TV shows like Chasing Amy, In Her Line of Fire, and... It's Pat. Somehow that last one escaped us as a lesbian favorite -- or anyone's favorite.
Rachel Maddow admits to watching one reality TV show: While on The Wendy Williams Show this week, Rachel shared her love for the wonder that is Ice Loves Coco. So all those times she was asked if she watches Bill O'Reilly or had seen Keith Olberman's show on Current and said she doesn't have time to watch TV, she was really saying "No, I only watch the love story of a rapper-turned-actor and his famous-for-that-ass wife." We understand!