AfterEllen.com is Logo's site for lesbians and bisexual women in entertainment and media, which means we pride ourselves on knowing all kinds of Sapphic pop-culture facts. Each week we'll share some of the best tidbits on The Huffington Post in our new series, "Best Lesbian Week Ever."
Here's who and what was on our raging gay radar this week.
Megan Rapinoe confirms she plays for our team: The U.S. women's soccer player acknowledged she was an out gay athlete during a video interview when asked about homophobia in sports. "We're out there," she said, to which a lesbian chorus replied, "We know!"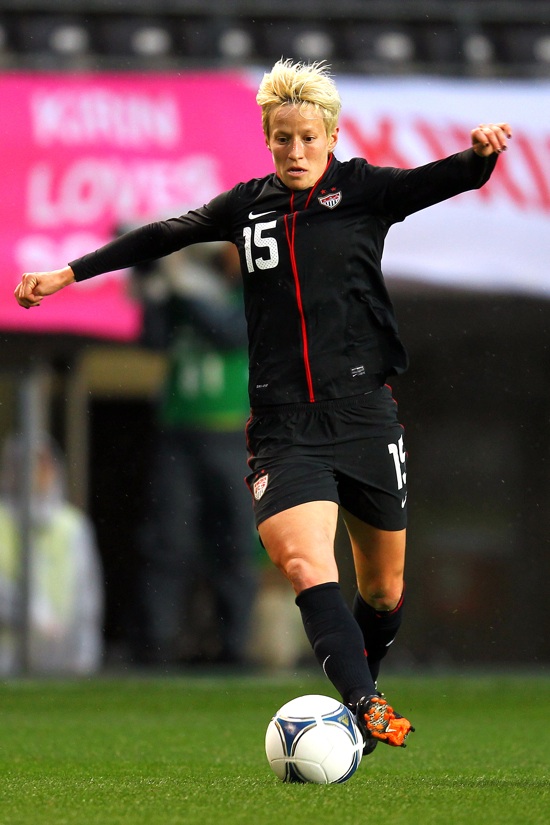 Photo from Getty
Samantha Ronson's single: Not only was the DJ/musician supposedly spotted with ex Lindsay Lohan while in New York, but she performed on Live with Kelly. The rendezvous overshadowed the awkward appearance, which may have been her (smart) plan. Lindsay is always great for deflection. Just ask Michael Lohan.
Felicia Day secures her place in our geeky hearts: The actress played a gay hacker on last Friday's episode of Supernatural. Both lesbians that watch that show were thrilled.
The Real L Word is real white: A look at the new cast members confirms our suspicions: The only lesbians worth watching on TV are white 20-somethings willing to have sex on camera. Or that's what Showtime would have you believe.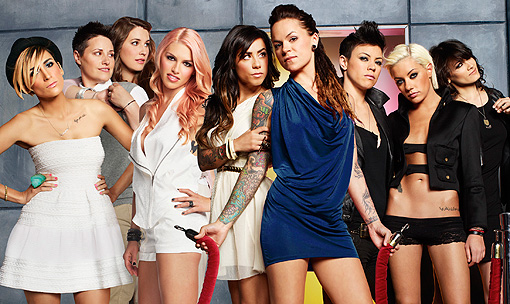 Photo from Showtime
Alison Bechdel passes her own test: In case you were wondering, the graphic novelist's new book, Are You My Mother? A Comic Drama, has many scenes in which women talk to one another about something other than men, and for a long, long period of time. She's perfected the art of the Bechdel test, as she should. She created the damn thing.
Amber Heard it through the grapevine: The out actress was reportedly seen canoodling with her Rum Diary co-star Johnny Depp in Las Vegas this week, which should make her publicist very happy. What makes us happy, though: Amber has taken the role of an assassin in Machete Kills. And if she truly is in the business of hooking up with co-stars, Michelle Rodriguez isn't a bad option.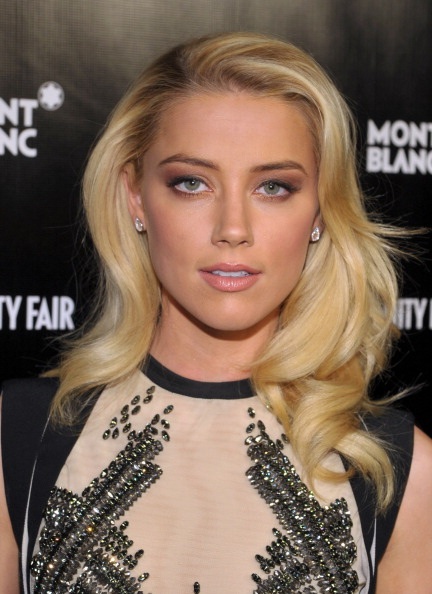 Photo from Getty
Anna Paquin is bisexual, not a hoarder: The actress had to explain (once again) how bisexuality is a real thing that doesn't A) mean you want to do it with everyone, and B) disappear when you are married and pregnant. You hear that, Tila Tequila?
Mariska Hargitay can't commit: While we're still waiting for the day Detective Olivia Benson realizes she's gay, we'll settle for the times she pretends to be one for a case. This week Olivia and Detective Amanda Rollins (Kelli Giddish) acted like a lesbian couple to get some sperm donor information. It was either that or Olivia was going in as a single mother. What's more desirable these days? Let's ask the Boy Scouts.
JCPenney likes moms, just not One Million: This advertisement featuring mombians outraged the same group that was already outraged over Ellen DeGeneres being the new spokeswoman for the department store. JCPenney still doesn't care and probably enjoys the free publicity, so thanks, One Million Moms!