AfterEllen.com is Logo's site for lesbians and bisexual women in entertainment and media, which means we pride ourselves on knowing all kinds of Sapphic pop-culture facts. Each week we'll share some of the best tidbits on The Huffington Post in our new series, "Best Lesbian Week Ever."
Here's who and what was on our raging gay radar this week.
To Ellen with lust: Woody Allen's To Rome with Love opens this weekend, complete with a scene where Ellen Page says she slept with a woman. In related news, Ellen Page wore a suit and tie to a press conference for the film this week. Woody Allen knows his audience.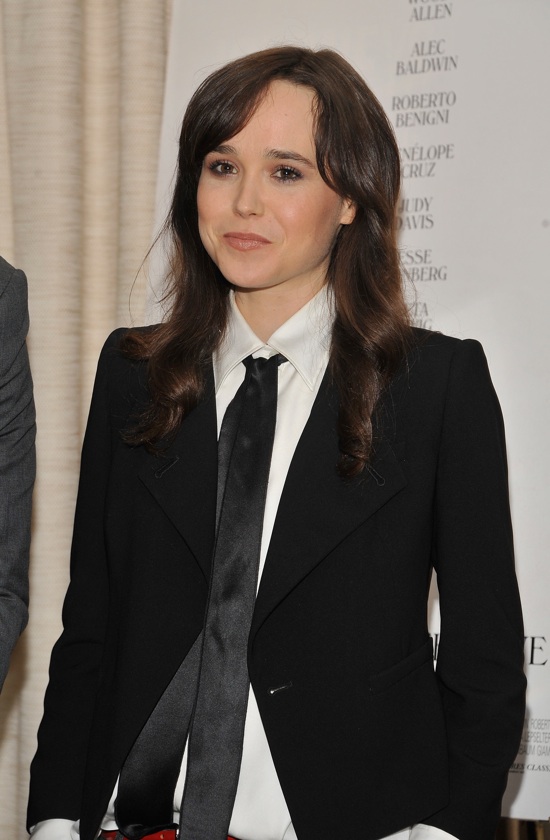 Photo from Getty
Mary Cheney is off the market: Dick Cheney's lesbian daughter married partner Heather Poe in Washington last weekend, and the family is "delighted." They sure have a funny way of showing support, like being against marriage-equality legislation.
Wanda Sykes is funny and a woman: The out comic said this week that Adam Carolla is entitled to his own misogynistic and homophobic opinions. "All due respect," she said of his being a hot topic this week, "I think this is the most anyone has ever talked about Adam Carolla, so good for him."
Jane Lynch is funny and a woman: What? Another hilarious person with female anatomy? The Glee actress is among The Hollywood Reporter's 7 Most Gifted Comedy Actresses. In a video interview with the other six, Jane admits to once blaming a fart on an extra. Now that's funny.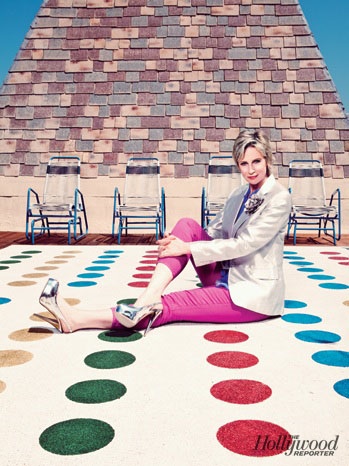 Photo from The Hollywood Reporter
Someone send her a toaster oven: The Voice's Frenchie Davis has been dating a woman for the past year, and also said she identifies as bisexual. Of course this means there's been several erroneous "Frenchie Davis comes out as a lesbian" headlines on the Internet this week. On the flip side, her Pride performance in Chicago this weekend will likely have more women in the audience.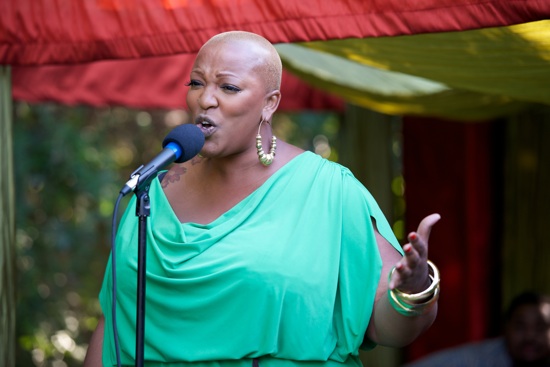 Photo from Getty
The New Yorker's June brides: This week's cover has two women in wedding dresses -- which is actually the second lesbian bride pairing the magazine has featured in the past two years. It'd be nice to see one of the women in a suit next time around (see: Ellen Page).