AfterEllen.com is Logo's site for lesbians and bisexual women in entertainment and media, which means we pride ourselves on knowing all kinds of Sapphic pop-culture facts. Each week we'll share some of the best tidbits on The Huffington Post in our new series, "Best Lesbian Week Ever."
Here's who and what was on our raging gay radar this week.
Naya Rivera is sexy and also hot: The Glee actress appeared as a mentor on the "sexuality" episode of The Glee Project this week and was called "the most sexually confident character" on the show. She also topped our very own AfterEllen.com Hot 100 for the second year in a row. Gay-for-pay looks good on her!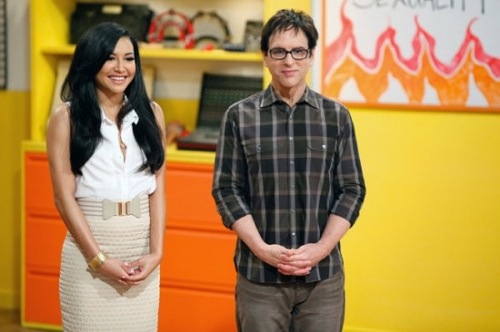 Photo from Oxygen
Ellen and Portia are hot times two: Ellen and Portia are on PETA's list of hottest vagitarians vegetarians. The lovebirds are also on the AfterEllen Hot List, which makes sense considering we're named after one of them and all.
Jamaican me happy: Singer Diana King came out as a lesbian on her Facebook page this week. She expressed her happiness in being honest and open but also her fears about her home of Jamaica's fierce anti-gay stance. Apparently Diana once sang on the Notorious B.I.G. track "Respect." Hopefully Jamaicans will listen to the lyrics: "Me holla respect, to all the con mon dem / Con men alone, keep con mine friend fire one, feel all the beef on a them / in fam alone keep in fam my friend." OK?!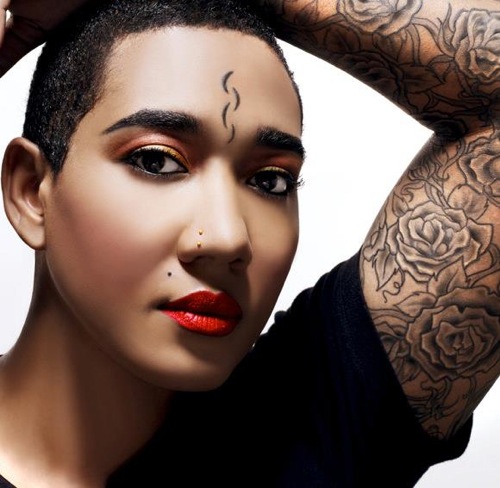 Photo from Facebook
You're a mean one, Ms. Lynch: Jane Lynch will emcee the Comedy Central roast of Roseanne Barr in August. She'll have to channel her inner Sue Sylvester for such a mean-spirited event. Roseanne can dish it out, though, so she should be able to take it.
Hannah Montana and Katniss Everdeen K-I-S-S-I-N-G: Rumor has it Miley Cyrus and Jennifer Lawrence had an affair on the set of The Hunger Games. Considering the link there is Miley's fiancé and Jennifer's co-star Liam Hemsworth, we're glad the rumor isn't "threesome." We'd also be OK if it were true.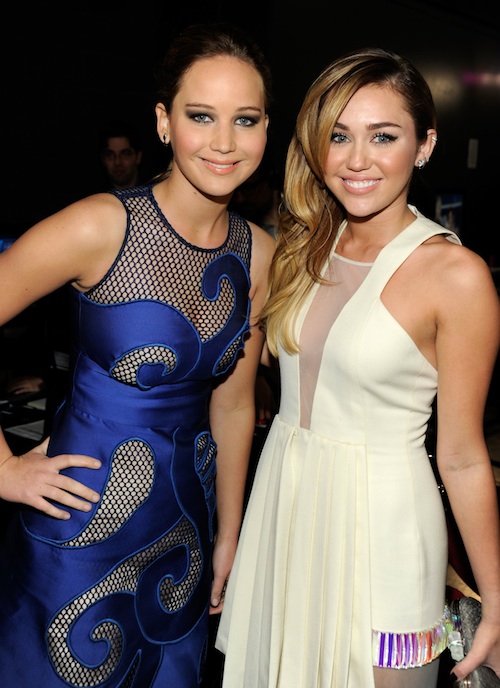 Photo by Frazer Harrison/Getty Images
Pixar's pretty little lezzy?: Brave character Merida may or may not be a lesbian. If this is all a ploy to get lesbians to the theater, it's creepy.
Snacks on snacks on snacks: Oreos, Doritos, Pop-Tarts, and Lucky Charms all went rainbow this month for Pride. Homophobes on Facebook got angry and pledged never to ask their moms to buy the junk food for them again. Meanwhile, we get all the Oreos!