AfterEllen.com is Logo's site for lesbians and bisexual women in entertainment and media, which means we pride ourselves on knowing all kinds of Sapphic pop-culture facts. Each week we'll share some of the best tidbits on The Huffington Post in our new series, "Best Lesbian Week Ever."
Here's who and what was on our raging gay radar this week.
Jodie Foster is a Krisbian: The actress penned a piece for The Daily Beast in which she defended her former Panic Room co-star Kirsten Stewart. She said she's tried to keep her private life private and wished KStew could do the same. Lesbians are still hoping for both of them to come out nonetheless.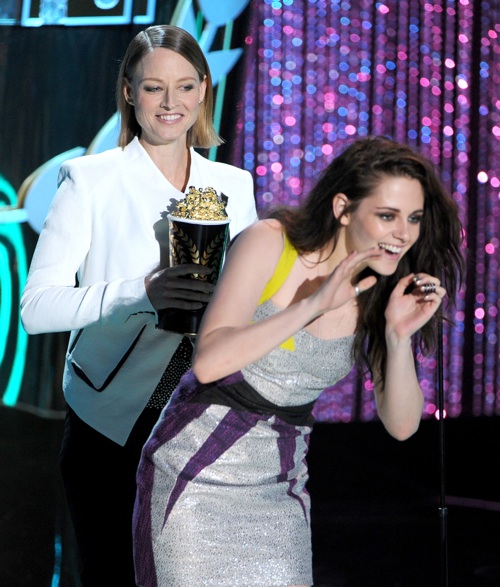 Photo from Getty
Four more years!: Ellen DeGeneres and Portia de Rossi celebrated their fourth anniversary on Thursday. May they continue their reign as the best wives ever.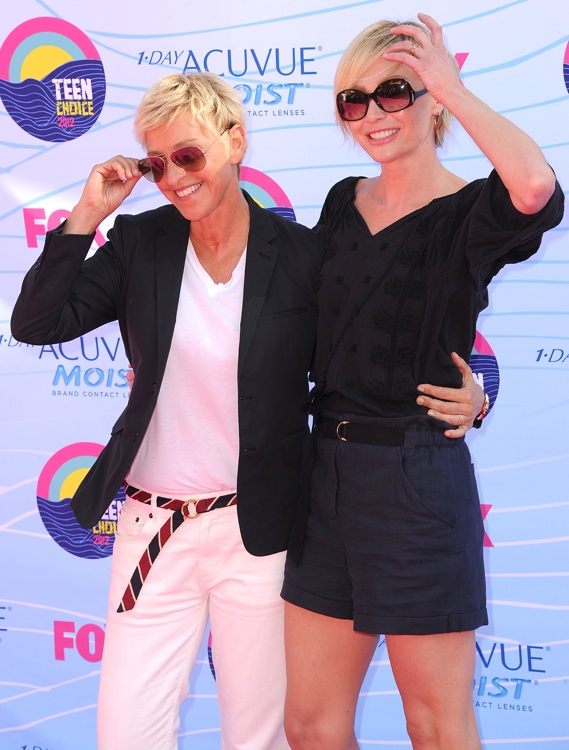 Photo from Getty
She has a thing for bathrooms: Leighton Meester dumps Wilmer Valderrama for the lead singer of The Nomads in the band's new music video. Strangely, she also hits on another woman in a restroom in her movie The Roommate, proving that even straight girls will go gay for a good time by the toilets.
Help me, Wanda: Wanda Sykes will host two comedy specials on Logo about LGBT issues during this year's election. Possible topics: Barack Obama's gay appeal vs. Paul Ryan's gay appeal.
LPAC's got your back: The lesbian super PAC has announced that they are backing gay congresswoman Tammy Baldwin in her run for the Senate. Screw Kickstarter and strip clubs; this is where we should be donating our extra dollar bills.
Now that's a power lesbian: While we're on the subject of politics, congrats to Tammy Smith, the first out gay U.S. Army personnel promoted to the rank of Brigadier General. So far, there have been no rumors that she had to sleep her way to the top, nor has she propositioned a young straight girl in an airport bathroom. She must just be the best person for the job -- and gay and a woman! I'm so glad no one realized this before she was sworn in.
This might not shock you: Dot Jones hadn't officially come out the public, but her girlfriend did it for her. That's right: The Glee actress is gay. Bridgett Casteen talked with Radar about the legal battle she is in with her ex-husband, including how she wants her kids to stay with her and Dot in California. In true Radar fashion, they are called "lesbian lovers." Stay classy!
This video: LESBIAN LOVERS.