AfterEllen.com is Logo's site for lesbians and bisexual women in entertainment and media, which means we pride ourselves on knowing all kinds of Sapphic pop-culture facts. Each week we'll share some of the best tidbits on The Huffington Post in our new series, "Best Lesbian Week Ever."
Here's who and what was on our raging gay radar this week.
Rosie gets remarried: After suffering a mild heart attack this week, Rosie O'Donnell announced she actually got hitched to her love Michelle Rounds back in June. I wonder if she's now "Rosie Rounds." I doubt it.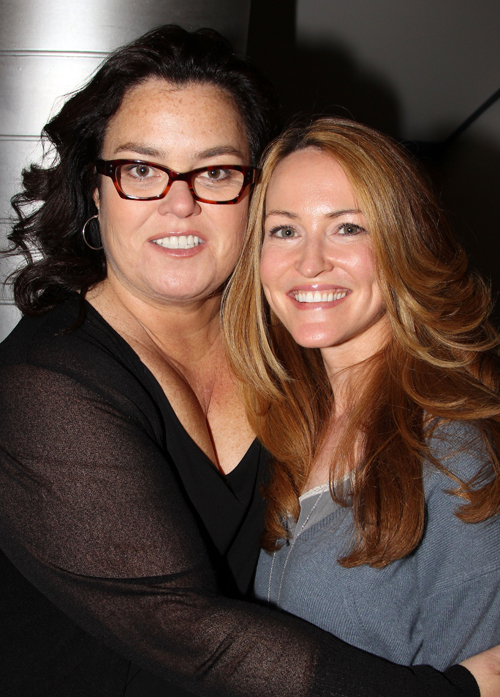 Photo by Bruce Glikas/Getty Images
Slow news week: Star magazine's cover story is about Kim Kardashian's wild night with another woman that ended in a threesome. Let's hope there's no videotape that exists, or else we'll never stop hearing bout Kim's Sapphic Sex Tape Sequel.
Fallen Hopes and dreams: Soccer player Hope Solo details a lesbian kiss she shared with a girl in France in her new memoir, but she says it only confirmed her straightness. Are we sure a fact checker read over this before it went to print?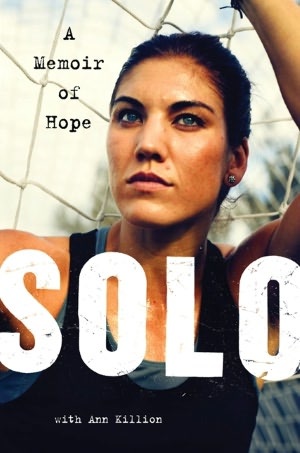 Horror Story hook-ups: Sarah Paulson and Clea DuVall play lovers in the second season of American Horror Story: Asylum, but the tabloids ran with a story that Paulson (an out lesbian) is actually dating co-star Jessica Lange. The source for that story: the reporter's wildest dreams.
Not worth your two cents: Rapper 50 Cent's new video features two women getting it on and eventually including him in the mix. Unfortunately, this is not the first hip-hop video of its kind. I wonder where the guy who sold that whole "Kim Kardashian threesome" story to Star got the idea.
Sing it loud and proud: Out R&B singer Monifah discussed her sexuality with her daughter on this week's R&B Divas, only to hear that she does not have her support. She does, however, have the support of all her co-stars: Faith Evans, Syleena Johnson, Keke Wyatt, and Nicci Gilbert.
Lesbianism is back in style: You're so hot, according to Style.com. Way to be in fashion for fall!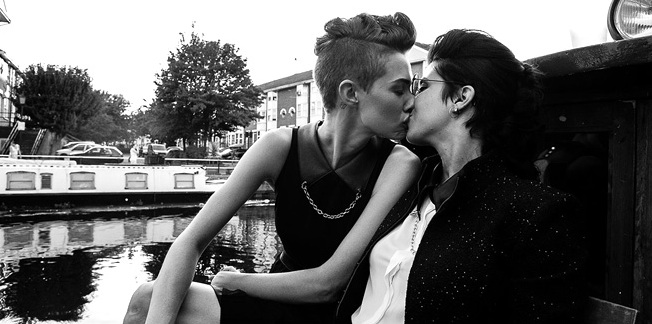 Photo from Style.com
The lesbian didn't do it!: Lesbian-helmed show Pretty Little Liars revealed its "betrAyer" this week on its mid-season finale, and it was a miracle: The lesbian didn't do it! Paige has been exonerated -- for now.
I wouldn't kick them out of bed: Tello Films debuted their new Web series The Throwaways, about lesbian teens who are forced to leave their homes. Suddenly homeless people are getting a lot more attractive.
Talking Heads: The ultimate winners this week are Rachel Maddow and Sally Kohn for being the best political commentators on the Republican National Convention this week for MSNBC and Fox News, respectively. Listening to and reading their thoughts about the conventions happening did the impossible by making the RNC watchable, in a Mystery Science Theater 3000 sort of way.