AfterEllen.com is Logo's site for lesbians and bisexual women in entertainment and media, which means we pride ourselves on knowing all kinds of Sapphic pop-culture facts. Each week we share some of the best tidbits on The Huffington Post in our series "Best Lesbian Week Ever."
Here's who and what was on our raging gay radar this week.
American TV horror story: What came first: Ryan Murphy hates lesbians or lesbians hate Ryan Murphy? Some gay women don't like the Glee creator's jokes about them on The New Normal, but they also seem to forget that there are two lesbians on the writing staff.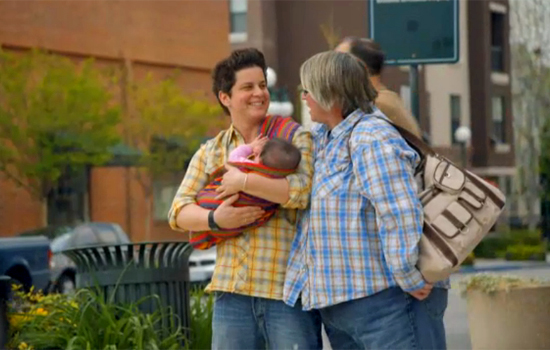 Photo from NBC
From reality star to real star: Out designer Kara Laricks showed off what she's been working on post-Fashion Star at Merecdes-Benz Fashion Week, and it was spectacular for spring. It was also a brilliant mix of masculine and feminine, in true Kara style.
The Voice continues to find lesbians who sing: Somehow American Idol has been unable to find any gay women contestants in 11 seasons, but NBC's singing competition has at least one a year. This time around it's De'Borah Granger, who says she came out for the first time ever when she said, "Boom! I'm gay!" on national TV this week.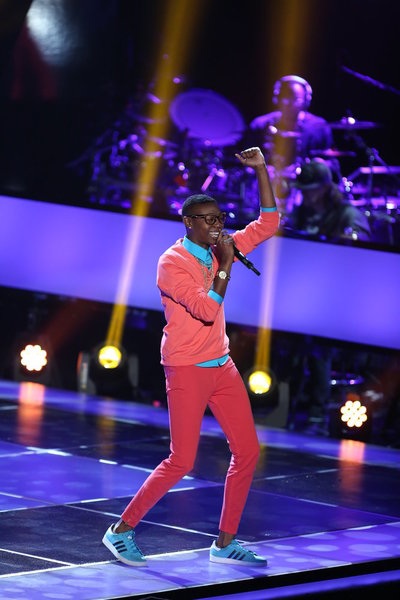 Photo from NBC
Two new Trubies are born: Bisexual actress Anna Paquin birthed twins this week, which means if she ever splits with her husband, some lucky lesbian could be an instamom.
Your move, PFLAG: With this new video about parents of three daughters (two straight and one lesbian), Washington United for Marriage is making the tears flow:
You can now Google "bisexual": And read whatever someone edits its Wikipedia page to say. Despite the attempts to make "flexisexual" happen, it's still stuck in Urban Dictionary land.
When does she sleep?: Ellen DeGeneres sold a comedy pilot to NBC about a 32-year-old woman who has an early mid-life crisis because she's single. I'd rather watch a show about a closeted lesbian who eventually realizes she's gay while talking to her therapist, Oprah, but I guess that's one part of the '90s that won't be revived.