AfterEllen.com is Logo's site for lesbians and bisexual women in entertainment and media, which means we pride ourselves on knowing all kinds of Sapphic pop-culture facts. Each week we share some of the best tidbits on The Huffington Post in our series "Best Lesbian Week Ever." Here's who and what was on our raging gay radar this week.
Drawn gay: Jane Lynch is animated in Wreck-It Ralph, which opens this week. She even has an action figure, complete with a lesbian haircut.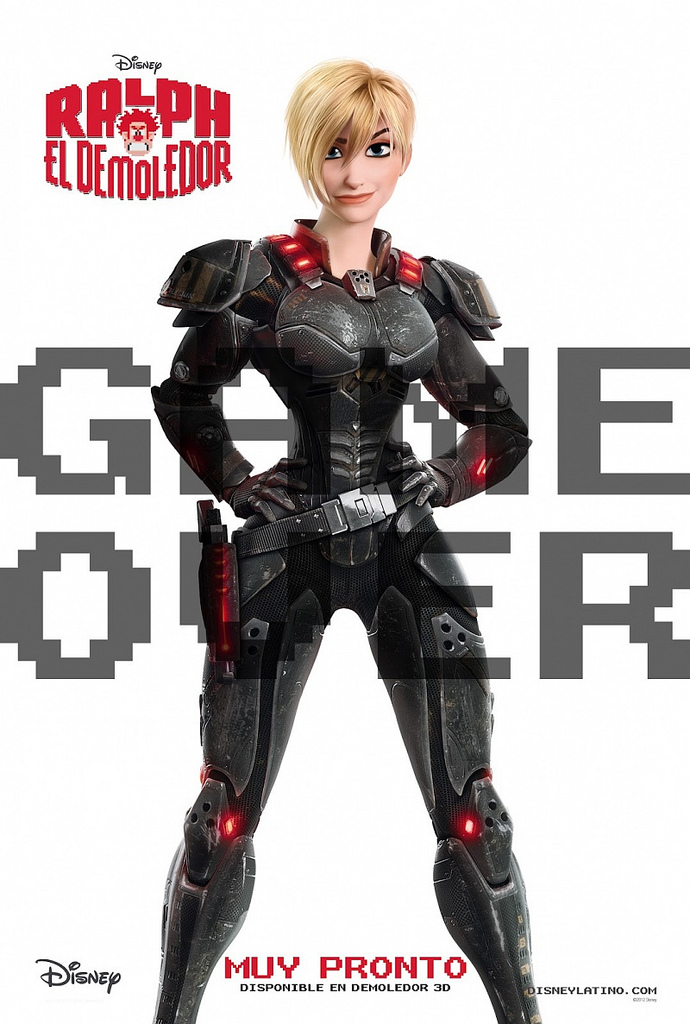 Foster child: Jodie Foster will receive the Cecil B. DeMille award at the Golden Globes this year, as she's been working in Hollywood since the 1970s. Can you believe in all that time she's never played a gay role?
Face the facts: While on The Talk this week, The Facts of Life star Lisa Whelchel said Jo was not a lesbian. Sara Gilbert and everyone else in the world begged to differ.
I wanna come over: Melissa Etheridge was in Maryland to hand out treats on Halloween. No word on whether any kids recognized her as anything other than a candy handler.
How to be gay in 24 easy steps: On Vice's Web series Slutever, JD Samson and Lauren Dillard give Karly a lesbian makeover, complete with flannel, ironic hip-hop T-shirts and skateboards.
Breaking our hearts: Out director Jamie Babbit's new trailer for Breaking the Girls has us even more psyched for the lesbian-tinged thriller. With no release date yet, this certainly is a teaser.
Berry interesting: Halle Berry wants to play out activist Angela Davis on the big screen. Besides the fact that that's a biopic we'd love to see, we'd watch Halle in just about anything. We even watched that terrible sex scene in Monster's Ball.