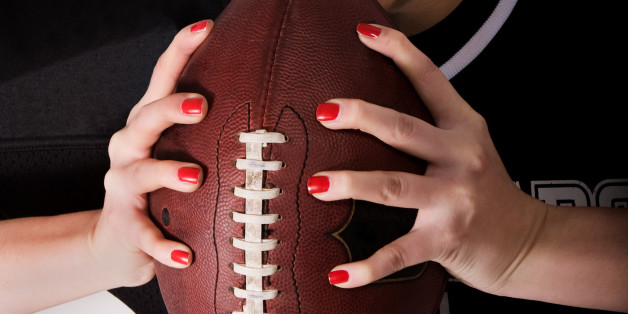 In my second season of fielding a Fantasy Football (FF) team, I won the first place prize. And I won the high point total also. It was impossible to predict when the season began how much a person could learn about himself by truly committing to the process. Here is my list.
The professional football community doesn't get a lot of sympathy from anyone because their compensation is so astronomical compared to the average sports fan. How bad can you feel for a quarterback such as the Arizona Cardinals' Carson Palmer who, just days after signing a 50 million dollar, three-year extension, blew out a knee and would not return all season? Not too bad when you hear that $20 million was guaranteed, meaning he got to have a lot of PT and stand on the sidelines as a very rich man. But when you become a FFF (Fantasy Football Fanatic) as I did, a little sympathy starts to creep in. You think you have drafted a strong team and then your franchise player goes down with no available talent left to replace him. Or worse yet, your star gets suspended for three games for a drug violation or felony charges. A little sympathy would be nice. Your ability to win has been compromised. And it's not fair! So I learned to have empathy for pro teams that get rotten deals, realizing they want, and sometimes need, to win just as much as me. OK, even more because often their jobs are on the line.
Being a FFF by definition probably places you in the A type personality category. It would be a contradiction of terms to say that a Type B would also be a FFF. Not in the true sense of the term anyway. Alright, so I have to admit I am a Type A personality. Some personal traits of which you may not be very proud can be tempered with varying degrees of effort. But if you really want to win at FF, you have to indulge and actually nurture your Type A tendencies. You have to do your homework before the weekly games start, not just to analyze injuries and predictions, but to determine which knucklehead coach is going to refuse to give your guy the touches he deserves. And don't bother to worry about which team is going to win. That means nothing in FF. Then you have to sit in front of your screen and decide who to play and who to bench. All it takes is to get this wrong one time in order for you to truly understand how agonizing this process can be.
And then there is the psychology that goes into the Thursday night game dilemmas. Everyone knows that teams perform worse on Thursdays due to the short week. If you end up with losers on Thursday and get little or no points, it makes the weekend an uphill climb. This can put you in a funk for all of Friday and Saturday. Yeah, Thursdays are a crapshoot.
Sundays for a FFF are serious business. I personally watch the games that are available on my TV, keep my NFL Sunday Ticket open on my laptop on the table beside me, and phone in my lap to track standings. This can be very stressful, full of wonderful surprises when you find out that one of your guys just caught a long bomb for a TD while you were watching someone else, but terrible lows when your quarterback throws three picks in the first half. And your running back fumbled so coach decided to bench him so he can really feel the consequences of not protecting the ball. I wouldn't have the nerve to take my blood pressure on Sunday afternoons.
My husband and younger son didn't show me a lot of love during the FF season. They didn't need to verbalize their contempt for how much I cared about winning, embarrassed about having a FFF for a wife and mother. Having been pressured into joining the league, they took pride in not caring much at all and often forgetting to set their teams, laughing at their low scores. So get used to the idea that not everyone finds your FF passion all that appealing.
My older son, my FF mentor, encouraged me to try it and took me under his wing. He taught me everything along the way and never seemed to tire of going over and over my possible lineups and trades to field the best team on any given week. He gave me his honest opinion even though he was in the same league and also trying hard to win. He helped me reach my full FF potential and for that I am grateful.
So I dared to care and allowed myself the luxury of feeling all the highs and lows of a year of FF. Somehow it seemed to actually relieve the stress of my real life, fun and entertaining but still a serious endeavor. I defiantly ignored the disdain of those who thought I took it too seriously and in so doing, realized my biggest FF lesson. I have always been that girl, the one who took things seriously and cared more than most. But I had learned the hard way how unpopular and isolating that can be. FF taught me to be myself, enjoy myself to the fullest, and not worry too much if others thought I was losing it somewhere along the way. I wasn't, and that is all that mattered.
But in the fourth quarter of the last game of the FF playoffs when Big Ben heaved up a long pass to Antonio Brown, who caught it and ran straight to the end zone after nearly falling due to a collision with his own guy, I jumped up out of my FF chair and ran several laps around the room hooping and hollering with joy. I had both Big Ben and Antonio Brown on my team and it took that 24 point play to seal my come from behind championship victory. It was so worth all the effort and no one can ever take my 2014 season FF win away from me. I know a back to back win next season is always tough to pull off, but it won't stop me from trying. Bring it on!