Say Iranian-American and few will think social entrepreneur or political advocate. Engineer? Yes. Doctor? Certainly. Reality show star? Yes, a few. Lawyer? Definitely. But a force for political reform and change? Not quite yet. In the eyes of most Americans, Iranian Americans are not yet known as givers or as a community that takes the lead for social change in America.
That's why the Code.org initiative by twin-brothers Hadi and Ali Partovi is so different. You are probably one of the 13 million+ people who have seen their viral video - without knowing that those behind the initiative were Iranian Americans. The video features every tech giant from Microsoft founder Bill Gates, to Facebook founder Mark Zuckerberg, to Twitter founder Jack Dorsey - and even code beginner will.i.am!
Code.org takes on one of America's most pressing future crises: A massive shortage of computer engineers spurred on by a lack of reform in the education system. Computer science is not taught at most high schools and little is done to encourage students to choose this subject. In fact, nine out of ten schools don't even offer computer programming as a subject. As a result, by 2020, there will be one million computer science jobs that can't be filled because the US education system simply doesn't produce enough people literate in coding.
That's where Code.org comes in.
Code.org is a new initiative working to ensure that every student in every school has the opportunity to learn to code. Working on the state level, Code.org is trying to change the curricula in high schools nationwide to incorporate computer science at every school across the United States. And in the process, it's trying to make coding cooler by including both rap stars and NBA players on its roster of code enthusiasts.
The idea came to Hadi Partovi during a conversation with President Barack Obama. Hadi attended a technology advisory lunch with the President to discuss how technology could improve the economy, the education system and his re-election campaign. He raised the issue of the shortage of computer science graduates and why nothing was being done to fix it.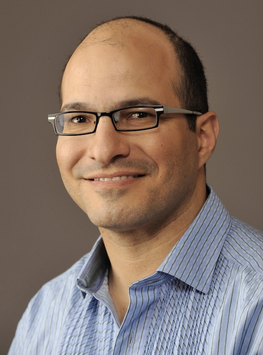 "As I was talking about it, the thought came to my head, you know, why am I just talking?" Hadi told me during an interview in my office in D.C. "Why aren't I doing this? You know, everybody can talk about this. The world is full of talkers and not enough doers. That was part of what catalyzed my decision that it was time to get into this."
It is, indeed, odd that the country whose latest economic growth burst was due to information technology and who is the leader in producing high-tech companies and jobs, today has an education system based on the pre-Internet era. It's a typical example of a market failure. Supply and demand simply doesn't work in education because education doesn't have a feedback loop that operates fast enough.
The world has changed, but the US' education system has not.
The US is increasingly lagging behind other countries, such as China, India and the UK. Many of these countries are working to bring computer science into all of their schools. In China, it is a high school graduation requirement to learn computer science. In Estonia, children will soon start to learn computer programming (or coding) as early as kindergarten.
This market failure of the education system is also exacerbating existing inequalities in the American society. Urban, low-income schools do not offer computer science to their students, and the few schools that do generally lack racial diversity. "When you're not even exposed to it when you're in high school, you don't major in it in college," Hadi explains.
The numbers are, in fact, staggering. Last year, less than ten African-American students in the entire state of Washington took Advanced Placement computer science classes in high school. And in the state of New York - which has a high percentage of African-Americans - only 50 African-American students took AP computer science.
As polls indicate, these numbers are not due to a lack of interest since African-Americans and Hispanics tend to register a higher affinity for computer science than the national average. It's simply because the subject is not even on the menu at the schools.
Expanding computer science education in the U.S. could lead to a multitude of positive outcomes. "This is not only a way to solve the jobs issue in this country, it's also a great way to improve upwards mobility," Hadi explains. "Giving people the American dream to be the next Mark Zuckerberg."
Even though Hadi and Ali are relatively new to advocacy and education reform, they do have it in their blood. Their father was one of the co-founders of Sharif University, Iran's preeminent institute of technology. That legacy has been difficult to ignore. "I grew up knowing that my dad effectively set up the MIT of Iran," Hadi tells me. "And despite business success, I've had cousins who say, you know, when will you do something useful like your dad? So, that certainly has been part of why I ended up doing this."
Code.org should be a point of pride for Iranian Americans as it signifies the coming of age of the Iranian-American community. Having produced outstanding lawyers, doctors, business executives, and of course high-tech entrepreneurs such as eBay's Pierre Omidyar, Farzad Nazem, Omid Kordestani and the Partovi brothers themselves, the community doesn't come full circle until it enters the fields of philanthropy and advocacy - by giving back and becoming an engine for social change. It signifies that the Iranian-American community is not just a recipient of policy, but that we also have the right and ability to impact the future of this country. We have a responsibility to give back, and by doing so, also ensure that our views are taken into account.
In fact, one of Code.org's recent victories was the passing of a bill in the Washington State legislature promoting computer science in the schools. The lead sponsor of that bill was State Representative Cyrus Habib -- another Iranian-American.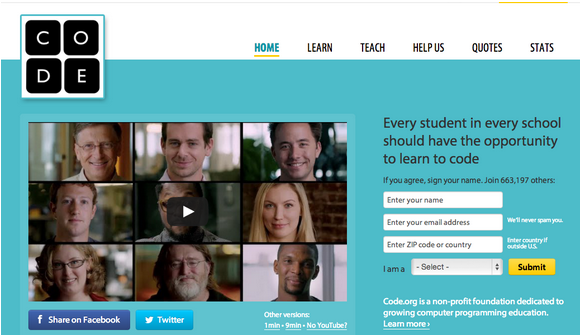 This article was first posted on www.Iranian.com