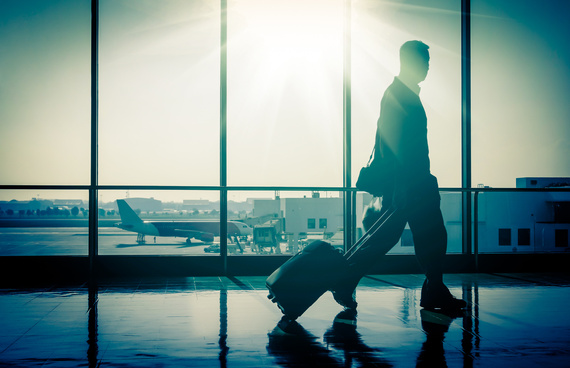 Credit: zimmytws - Fotolia.com
U.S. citizens are scrambling to get last-minute Brazilian tourist visas for the World Cup, but Brits, Swedes, and Finns have nothing to stress about -- they're able to skate into the South American country with just a passport. Hotel search trivago, in collaboration with Swedish newspaper Expressen, examine the countries whose nationals are allowed into the most and fewest countries without a visa. U.S. travelers might be pleasantly surprised.
Nationalities with highest visa-free access (with the number of countries they're able to enter without a visa)...
Sweden: 173
Finland: 173
UK: 173
USA: 172
Denmark: 172
Germany: 172
Luxembourg: 172
Belgium: 171
Italy: 171
Netherlands: 171
The US has tied for 4th alongside Denmark, Germany, and Luxembourg -- falling behind only Sweden, Finland, and the UK.
It should come as no surprise perhaps, that many of these countries granted easy access (not the U.S.) also top the list of the world's most peaceful nations, according to The Institute for Economics and Peace's Global Peace Index, with Denmark at No. 2, Finland at No. 7, Sweden at No. 9, and Belgium at No. 10.
...and the countries with the most restricted access
Azerbaijan: 56
Kyrgyzstan: 56
Cape Verde: 57
Philippines: 58
Moldova: 59
Visa required to watch the World Cup in Brazil
American soccer fans traveling to Brazil this summer will need to obtain a visa before entering. Although the processing fee for the document is $160, it may be waived for those providing proof of ticket purchase or proof of travel for official business, according to The Washington Post. Although the Brazilian government has recently approved new measures to ease and expedite the process for future visitors to obtain visas, Americans planning a last-minute trip to Brazil would be wise to start the process now.
Other destinations that require U.S. citizens to obtain a visa before entering (some are easier to get than others!)
India
China
Vietnam
Turkey
Myanmar
Russia
Cuba (special permission only)