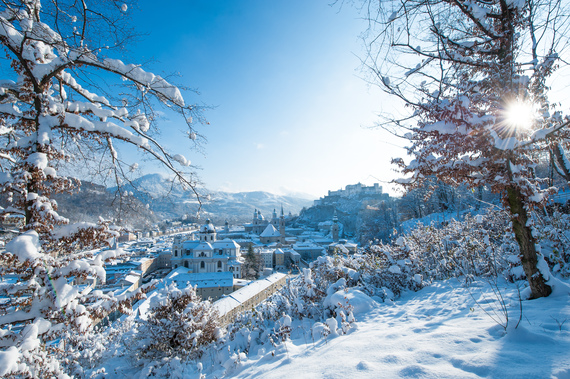 Source: ©Tourismus Salzburg GmbH
The Euro at its lowest value against the US Dollar since July 2012 - currently exchanging at $1.26 - and hotel rates in many of Europe's most popular cities are lower in winter, which means that it's time to seriously consider taking a trip across the Atlantic.
To give Americans a jump on holiday travel, hotel search trivago.com analyzed hotel prices to find the top 5 European destinations where you'll pay less for a bed in winter than in summer.
BONUS: Check out the average hotel rates for all of Europe's 30 Most Popular Destinations (winter vs. summer) below!
Glasgow, Scotland - Save $116/night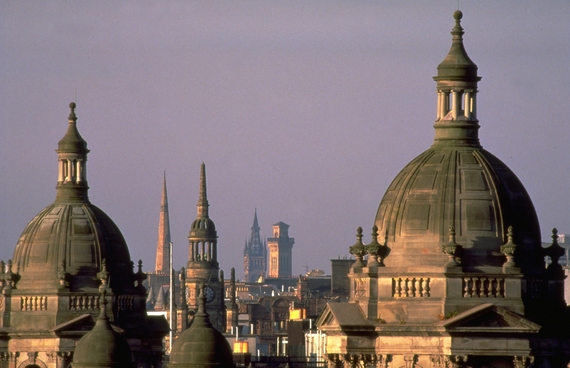 Source: ©Glasgow City Marketing Bureau
Scotland, and Glasgow in particular, make the top our list with hotel rates dropping more than $100/night from summer, but that's only one of the many reasons to flock there this winter. Head to the annual party thrown to celebrate the city's Christmas Lights, take a turn around Scotland's largest outdoor ice rink, and of course hit the streets on Hogmanayday (Scotland's New Year's).
Edinburgh, Scotland - Save $99/night
The six-weeks of Edinburgh Christmas (it starts in November) are chock full of shows, rides, parties, and even a Santa Land for family-friendly fun. The city builds two ice rinks, in Princes Street Gardens and St. Andrew Square, and you have to try the traditional Scottish fare at the annual Scottish Market, we recommend the Scottish craft beer. With savings of almost $100/night compared to summer, Edinburgh's a no-brainer.
Venice, Italy - Save $54/night
Winter is the perfect time to go to Venice--the tourists are almost nonexistent, the city serene, and even the canals smell better. It's the time just before Carnevale when Venetians reclaim their city, and it's more than $50/night cheaper than fighting tourists in summer. Live like a local and sip sinfully thick Venetian hot chocolate by the Grand Canal, indulge in a three hour lunch chased by un'ombra (a "shot of shadow"), and let yourself be lost in the winding cobbled streets -- just don't forget to bring an umbrella!
Salzburg, Austria - Save $39/night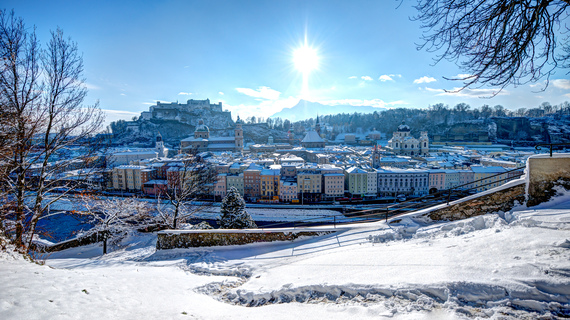 Source: ©Tourismus Salzburg GmbH
The birthplace of Mozart and the Sound of Music is arguably at its best shrouded in the icy veil of winter and yet you can still save $39/night from summer rates. The popular Christmas carol is Silent Night was composed in a town just North of the city, and you'll be sure to hear it while strolling through Salzburg's famous 500-year old Christkindlmarkt (Christmas Market) with a mug of hot mulled Glühwein and a hot plate of Kaiserschmarrn.
Barcelona, Spain - Save $30/night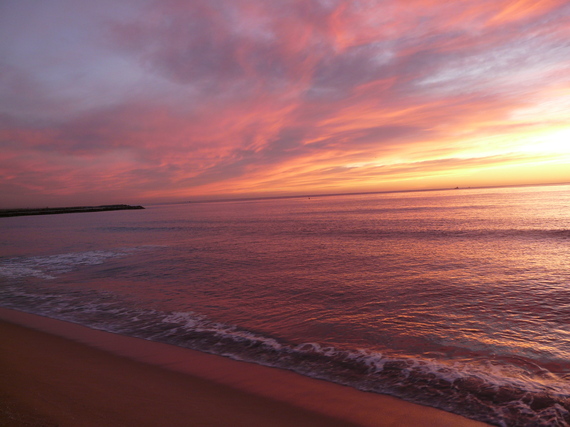 Source:
©sanfanmedia
The final city on our list is sure to appeal to anyone looking for a warmer winter and a beach on a budget. While the weather is certainly milder in Barcelona during the winter, you'll still find locals lazing in the sand and taking refreshing dips in the Mediterranean. A night in the Catalan capital during the winter will save you about $30/night, leaving you extra to spend at Barcelona's month-long Christmas Market. Look out for Catalonia's caganer (crapper) Nativity figure -- and a chocolate-dipped churro is the perfect companion to watching the annual King's Parade.
_________________________________________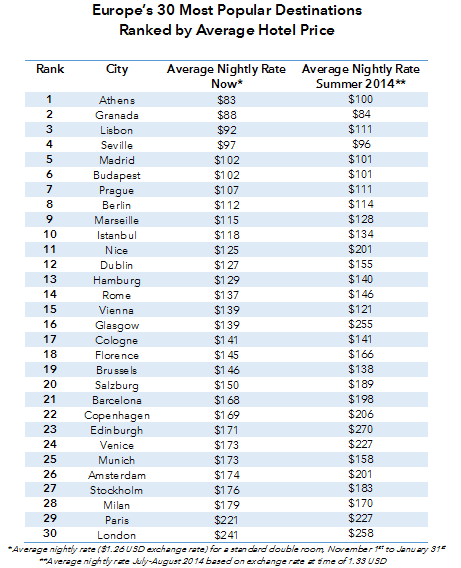 For more travel inspiration and tips, visit trivago checkin.