The arrival of September and the shortening of long summer days, hints of chiller winds and autumnal tones in trees, means it's that time of year again: back-to-school season. And in Downtown Brooklyn, that translates to 57,000 college students descending upon the area to attend one of the 11 institutions that call the neighborhood home. 57,000. That's more college students than in Cambridge, Massachusetts.

But while many in the business community have long acknowledged Downtown Brooklyn as New York City's College Town, we have not done a great job of engaging with these students -- and their collective $1.2 billion in spending power, according to statistics from re:fuel's 11th Annual College Explorer survey, which sets individual spending power at approximately $21,000 per student -- and encouraging Downtown Brooklyn's colleges to work together on shared issues.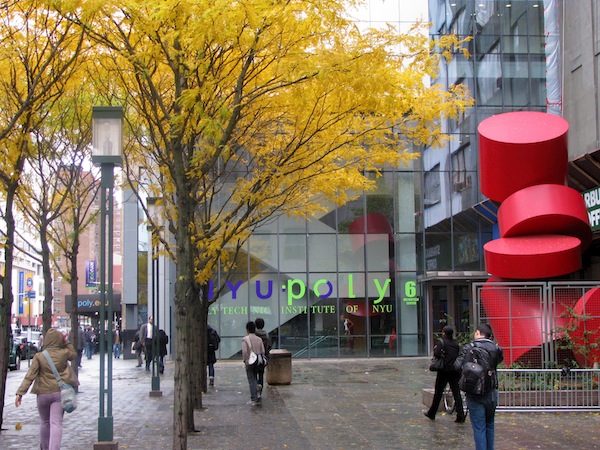 That's why the Downtown Brooklyn Partnership (DBP) has made it a key priority this year to raise the area's profile as a College Town and stress the tremendous assets that local educational institutions are when promoting the area for commercial attraction. This week, Adams Street, the historic, grand entrance way into Kings County from the Brooklyn Bridge will be adorned with banners representing each of the colleges in the area -- for the first time announcing Downtown Brooklyn as New York City's College Town.

To further these College Town efforts we have convened a council of the leadership of the colleges and universities in Downtown Brooklyn. Collectively they articulated a common agenda that they would like to undertake to ensure their continued growth. Over the coming quarters we will work with the schools to take action on short-term priorities, such as the creation of a central communications channel that will serve as a one-stop-shop for information on college events and programs, as well as longer-tern priorities like faculty and student housing, and building a clearing house to connect students looking for jobs with the Brooklyn business community.

Connecting the Downtown Brooklyn student body to retailers in the area has long been mentioned as a priority of the business community. And in focus groups that the DBP has conducted over the last few years, we learned that there is a lack of student life options in Downtown and that many students leave after class and do not patronize local businesses or event venues because they do not feel that they cater to their tastes or are welcoming. As an immediate step to help change this perception, we are planning a back-to-school party called the "Downtown Brooklyn Colleges Fest" for returning students early next month. The event will feature music acts that the students clamor for and will transform a parking lot into a series of stages and booths for vendors. A number of the Downtown universities are working cooperatively on this project -- including NYU-Poly, Long Island University, St. Francis and Berkeley College -- a step in the right direction and all in the spirit of creating a student friendly atmosphere in the area.

The Colleges Fest is just the beginning of what we anticipate will be year-round activities for college students to take part in -- all of which will help create a College Town that's as unique and vibrant as Downtown Brooklyn itself.