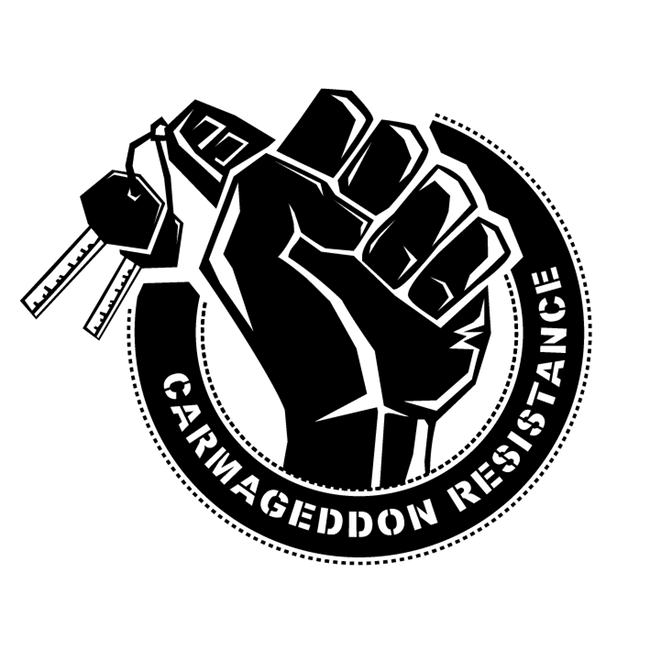 Courtesy Waze
Originally published on Turnstylenews.com, a digital information service surfacing emerging stories in news, entertainment, art and culture; powered by award-winning journalists.
By: Noah J Nelson
Carmageddon! The word puts fear in the heart of every Angelino. For 53 hours this weekend, a 10-mile stretch of the 405 will be shut down (from the 10 to the 101), clogging the artery that moves traffic from the San Fernanco Valley to the West side of Los Angeles. It's such a big deal that people outside of the L.A. area are talking about it.
Some plan on leaving town, Las Vegas being a popular option far in the other direction. The general consensus is that traffic will be snarled throughout the L.A. basin. Those who have no choice but to face the roads are scrambling to uncover alternate routes.
This is where Waze comes in: a free turn-by-turn GPS navigation app for smartphones with a built-in social component. Drivers using the system can share real time traffic information with each other while stuck in traffic (the system has a safety feature that disables social functions while the car is in motion) which helps with the discovery of alternate routes.
Di-Ann Eisnor, vice president of Platform & Partnership, spoke with us at the studios of television station KABC-7 in Los Angeles, where the Waze team has set up shop for Carmaggedon on tables at the edge of the station's newsroom. The app developer and the venerable broadcast station are teaming up for what everyone expects to be the biggest traffic snarl in L.A.'s history. READ MORE>>
Waze is available for Android, iPhone and Blackberry devices. Carmageddon begins with ramp closures as early as 7 p.m. this Friday, and the entire stretch will be closed by midnight July 16th.
Related posts:
Go to Turnstylenews.com | Follow us on Twitter | Like us on Facebook