Originally published on Turnstylenews.com, a digital information service surfacing emerging stories in news, entertainment, art and culture; powered by award-winning journalists.
By: Noah J. Nelson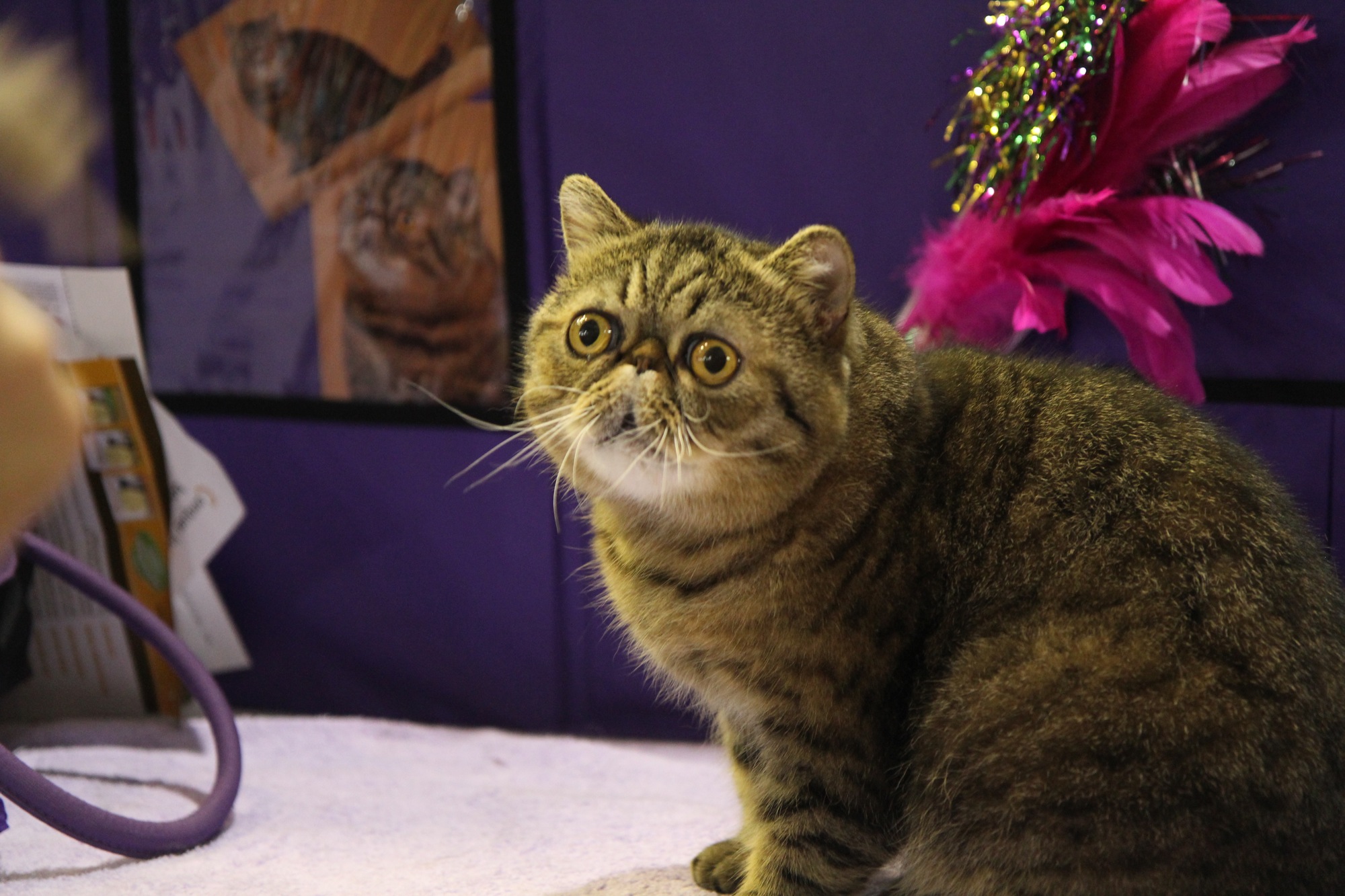 Photo Credit: Noah J. Nelson/Turnstyle News

Here sits a seemingly hopeful contestant at the Santa Monica Cat Show.
WARNING: the following post features a high level of cat content and lolcat grammar. Readers with allergies to either are hereby advised to click on something all serious sounding that does not feature teh danderz.
Cat breeders, owners, and enthusiasts filled the Santa Monica Civic Auditorium this weekend in Southern California for the annual Santa Monica Cat Club Show. Pure breeds and house pets squared off in the octagon to determine... um, no that's not quite what happened.
There were "kittehs." Lots of kittehs; from hairless Sphinx, to scratching Siamese, to large Maine Coons!
I snapped away pictures with a dopey grin on my face. It's been quite a long time since I saw my own cats, and I knew I was overdue for kitteh time. I found myself getting distracted during a recent interview by the subject's house cat who bore a striking resemblance to Bucky Katt from the comic strip Get Fuzzy.
But you DO NOT WANT my personal insights. You want pictures of the kittehs.
And yes, I feel I must share this vital closing thought: This year's show was Tiki themed.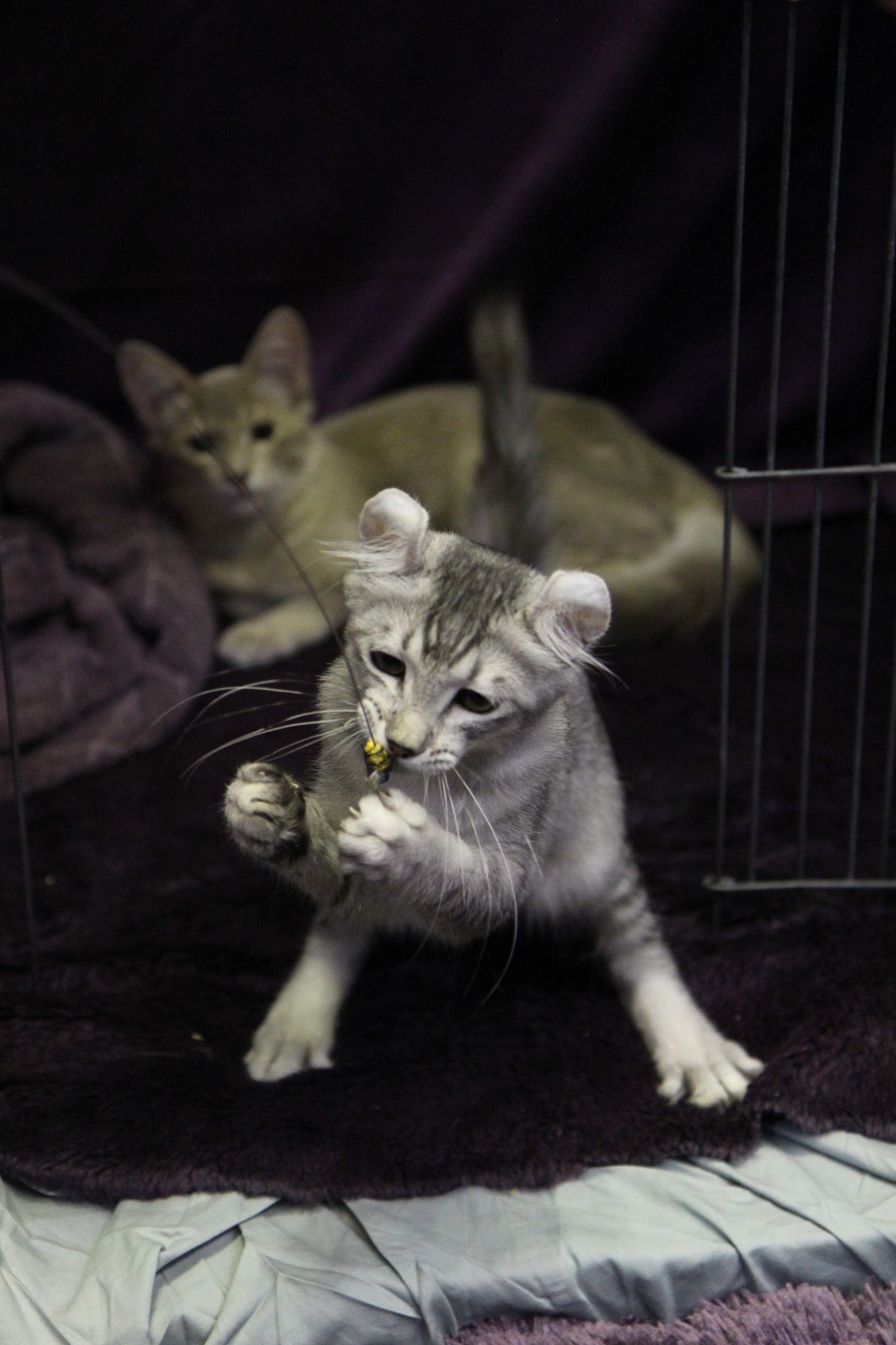 Photo Credit: Noah J. Nelson/Turnstyle News

This American Shorthair Curl Kitten fixates on a toy during the competition.
Related posts:
Go to Turnstylenews.com | Follow us on Twitter | Like us on Facebook | Follow us on Tumblr