Minnesota is consistently named one of the best places to live in the United States. We are bike-friendly, we have amazing cultural activities, strong social services and a commitment to education. All the benefits of living here almost outweigh our notorious winters!
What many people don't know, however, is that the Twin Cities is also home to some of our nation's most dramatic racial and economic disparities. In 2011, African Americans were 3.3 times more likely to be unemployed than whites -- 17.7 percent for African Americans versus 5.4 percent for whites. Among the largest metropolitan areas, the Twin Cities has the highest racial disparity rate.
These startling numbers translate into poverty rates as well. In Minneapolis, 45 percent of U.S.-born black families were in poverty, compared with just 14 percent of white families. More than half of all Minneapolis American Indian, Asian and Black children are in poverty.
At Twin Cities RISE!, we are fed up with these unacceptable disparities in our otherwise vibrant community. Twin Cities RISE! is a work skills training program founded in 1993 by Steve Rothschild, a social entrepreneur and former General Mills executive, who created TCR! to provide long-term training for adults of color to get a living wage job.
We combine classroom training with an innovative personal development program called Personal Empowerment, one-on-one coaching, internships and job placement services. With a market-driven focus and a comprehensive curriculum, we teach adults with major barriers to self-sufficiency how to get back on their feet. That's why TCR! is different: we help low-income adults exit poverty for good.
You'll learn more about how the many facets of our program are attacking the root of the jobs crisis. But I want to leave you with some hope after reading those disheartening statistics.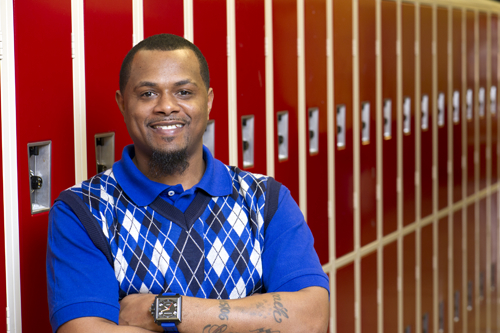 Jaime is one of our 2011 program graduates -- on average, this group of graduates increased their salaries by $20,899 or 355 percent after getting a full time job. In the last three years, Jaime Wright has gone from homeless to having a home; from addicted to sober; and from jobless to employed full time. After graduating from high school and starting college, Jaime's life quickly became filled with dealing drugs, substance abuse, homelessness and jail. He came to Twin Cities RISE! and found strong male role models for the first time in his life. He now works at a charter high school and uses his own experiences on a daily basis to encourage and motivate his students -- many of whom come from difficult backgrounds as well. "I wake up and say -- and I do believe -- that I'm lovable, important and valuable," Jaime says.
Please take a moment to learn more about Twin Cities RISE! and the work we do for low-income adults. Follow us on Facebook and Twitter, check out our website at twincitiesrise.org, and, if you feel compelled, help us with the JobRaising Challenge by donating at Crowdrise.