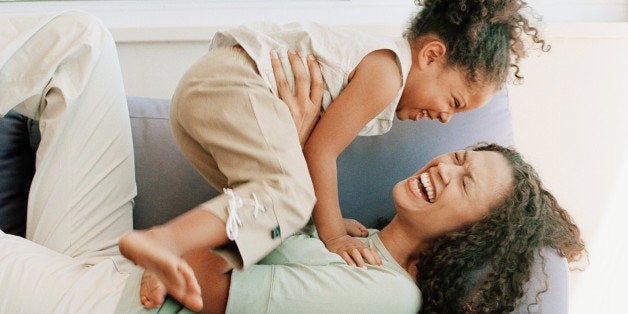 But ask a mom what she wants for Mother's Day and she'll often tell you, "Nothing, I have everything I want," or "just to be together with the family." The problem is that so many moms are reluctant to ask for something for them.
So we decided to ask the moms in our online community at We Mothers what it is they want the most this Mother's Day. The advantage is that on We Mothers moms can be genuine and candidly express how they feel and what they want without being judged. The outcome is a list (in no particular order) of six things moms want most for Mother's Day:
1. Me-time. It can be a few hours to do whatever she wants, relax, go shopping, do nothing, or all these things she usually doesn't have time for. It is not about spending the day away from the family. Rather, it is about being able to indulge for a couple of hours in whatever she wants to indulge in, and then spend the rest of the day with the family.
2. Sleep. For many moms, especially moms of newborns, a few hours of uninterrupted sleep are often the most valued gift. Sounds simple enough doesn't it?
3. A drama-free day. A drama free day is a day where everyone in the family (especially the kids) behave nicely, do their chores without complaining, get along, don't fight and don't throw a tantrum. Basically a day full of harmony. If as a gift giver you don't think you'll be able to provide this to your mom/wife, refer to point one.
4. Time with the family. Time with the family means quality time where mom if off duty and can simply enjoy the company of her loved ones. Mom fixing lunch or dinner in the kitchen while watching everyone else have fun in the family room doesn't qualify as "family time" in this context.
5. Hand-crafted presents from my kids. Anything that required a little bit of thought or effort is way more meaningful and important to a mom than something that has been purchased. This could be as simple as a hand-made card with something the kids wrote just for her because this is something she can keep and reread to remember what they were like at that moment in time.
6. To be appreciated. Ultimately points one through five boil to one core desire: feeling appreciated. In fact, it is not easy to be a mom and keep a family on track. But it is very easy for the family to take it for granted. So if there is one day to make an effort and show a little bit of appreciation, it is this Mother's Day.
What is it you really want for Mother's Day? Let us know in the comments section.

P.S. I showed this entry to my wife before submitting it to HuffPost. Her reaction was "looks awesome! I might add to the list though: 7. A little bling." There you have it.
Ulli Appelbaum is the co-founder of www.wemothers.com an online community for moms and does not support or promote the pursuit of extra-marital affairs.