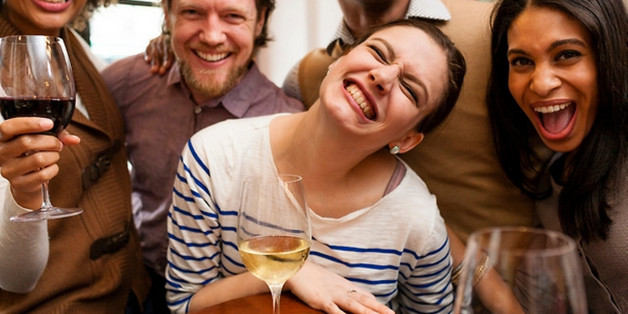 Ask any college student or twenty-something fresh out of school how they usually spend their time, and the majority of them will say hanging with their friends and going out. We all know how this goes, Thursday through Saturday nights, anyone between the ages of 18 and 24 are planning their 11pm pregames and their 12:30am. departure to the bar or club of the night.
However, slowly sneaking into this arena is the ever so elusive happy hour, which is gaining popularity among our age group catching up to the smarter business people who have been participating in this event well before we realized how great it truly was. There are four great aspects to happy hour that are making this activity into an all-time favorite and might allow it to surpass the traditional night out.
Sleeping During Normal Hours
One major drawback to going out at night is that the evening never starts until 11 or 12 causing it to end during the early hours of the morning and leading to a lack of sleep. One great thing about happy hour is that it moves up your night by six or seven hours, allowing you to start a great night around 6pm. This not only gives you a full five hours out to hang with your friends and meet new people, all while drinking and eating at a good price, but you're also still in bed by 12 giving you a full, relaxing night's sleep. Not only are you not a cranky, hot mess the next day, but happy hour also makes it so that you can go out even when you have work or class the next day.
Money, Money, Money... or Lack Thereof
Everyone loves going out, but a major drawback is the amount of money spent for that amazing night at whatever bar or club you were at. Happy hour often eliminates this problem with desirable drink, and usually food, deals. Instead of paying $15 for a vodka soda at night, light on the vodka, at happy hour you can pay a set price for all you can drink in two hours and at certain places, you can even find drink and food specials for as little as $1 beers and 50-cent wings. This is almost as good as catching the beginning of an all-day Law and Order: SVU marathon on TV. These deals are abundant and, unlike night time bars and clubs that make it difficult for you to get in as a way of maintaining a sense of exclusivity, bars want to draw you in for happy hour. They do this by making it easy to go wherever you please and bounce around from place to place without the worry of having to pay a cover to get in.
Lighter Social Atmosphere
Almost any type of social setting is good for meeting new people, but honestly some are just better than others and that's where happy hour comes in. During a night out, loud music makes it difficult to hear anyone, therefore making it even more difficult to meet new people and hear what they're saying during a conversation. Happy hour has an easier talking ambiance making it simple to talk to that cute girl or guy you've been eyeing at the bar. With lighter music and less emphasis placed on dancing as much as you can, the odds of chatting up a new person and hopefully getting their number increases exponentially.
Laid-back Setting
Although the loud music at a club where you can't think of much else besides the song you're hearing and the fancier clothes appropriate for this atmosphere are great, there's something to be said about the more relaxed setting of happy hour. Instead of stressing over what the suitable club attire is or whether it's a dress, skirt or pants type of night, the happy hour vibe allows for a lot less stress over what to wear. The more casual the better when it comes to dressing for this occasion and you don't have to worry about being cold because wearing a coat is encouraged. When you're at happy hour, you're wearing a casual, yet cute outfit, instead of your highest heels or your favorite dress that's always annoyingly riding up.
Whether you're drawn in by the allure of a cheap night or the idea of meeting new people without the obstacle of having to talk over the newest hit song played as loud as possible, happy hour has something for everyone and is truly becoming a hit among people everywhere.