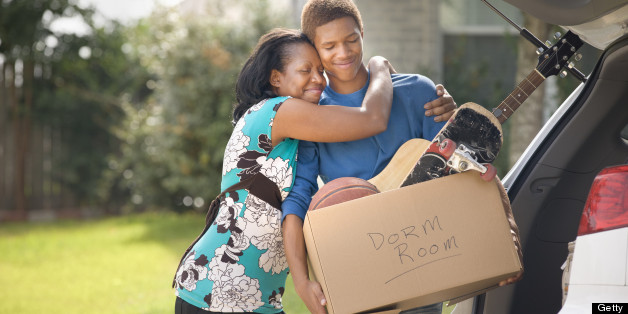 Packing for college can be a daunting task if it's the first time you're leaving to live on your own. While certain items like mini refrigerators, shower caddies and under-the-bed storage containers are obvious must-haves, there are a few things students often forget or don't even think to pack. Read on to make sure you've covered all of your bases!
1)    Slippers 
Believe it or not, slippers are just about as essential as shower shoes when living in a college dorm. While you may not have worn slippers too frequently at home, several people tread on dorm floors daily, and you'll want to avoid walking barefoot at all costs. You can easily find a durable pair that will last you the year for just a few bucks at your local convenience store. However, if you're more concerned about looking trendy, brands like Ugg Australia offer a wide selection of fashion forward slippers, merely at your wallet's expense.
2)    First aid kit
Living in a dorm comes with plenty of benefits, but an unfortunate downside is losing the luxury of a private bathroom. As a result, a first aid kit is a must -- a 'portable medicine cabinet,' so to speak. Being sick for the first time at school can be overwhelming, so be sure to stay stocked up on things like band aids, pain relievers and cold medicine.
3)    Printer
School libraries usually have printing stations, but they may not be easily accessed from your dorm. Additionally, some libraries institute a limit on how many prints students can make each semester or may even charge per page printed, which can be extremely troublesome when trying to print an especially long research paper or lab report. Save yourself the trouble and buy a personal printer; though some models can be more expensive, it is definitely a worthwhile investment. Several electronics stores offer student discounts when you present a college ID.
4)    Semi-formal attire
It's true: college students rarely dress up for class, and you'll likely find yourself wearing sweatpants more than any other item in your wardrobe. However, an opportunity for an internship or job interview may present itself, and interviews often require a slightly more formal dress code. Students who also plan to rush a fraternity or sorority will find themselves in need of semi-formal dress frequently and should plan on bringing a few outfits to school with them.
5)    Quarters
Your school will likely recommend you set up an account with a bank affiliated with the university, which is definitely a good idea, but don't rely solely on your debit card for all purchases. In fact, laundry facilities on most campuses generally only accept coins for payment and students should plan accordingly. Whether you're paying for a few rolls of quarters at the bank or emptying out a piggy bank of your childhood savings, make sure you take enough quarters with you to at least get through the first few loads of laundry.
In a worst case scenario where you do forget to pack a necessity, be sure to check your university's bookstore before panicking; they often carry the essentials!